Full 'The Partition of Ireland: Causes and Consequences' series now available
The video and podcast series, The Partition of Ireland: Causes and Consequences, is now available online in full.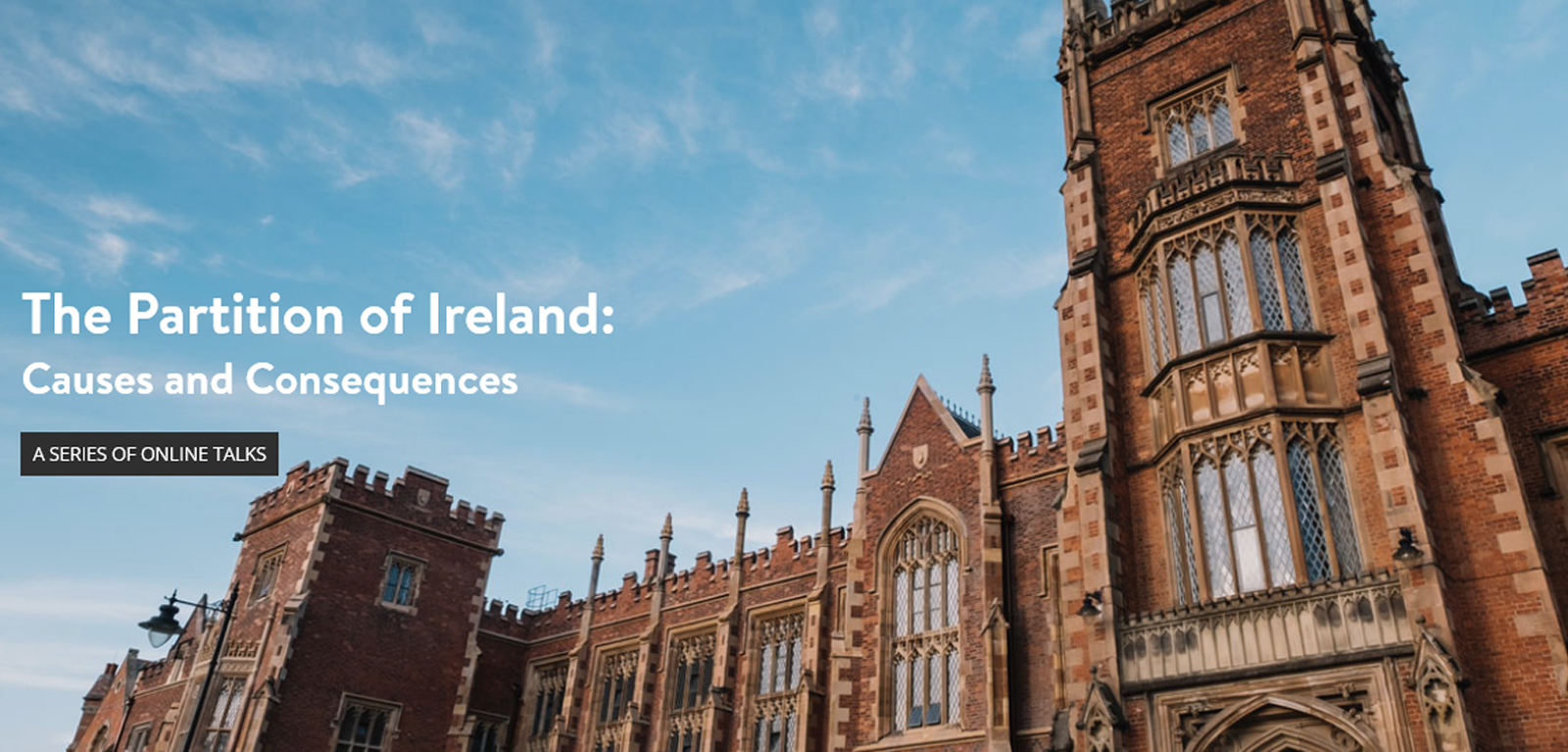 Queen's University Belfast produced the online talks series, in collaboration with the BBC, and supported by the British Academy, the Royal Irish Academy, the UK government and the Irish government, to mark the centenary of the partitioning of Ireland.
In each episode, a leading expert analyses aspects of the origins, nature or legacies of partition, based on their own original research.
The twenty-four talks feature eight academics from Queen's University, and also include contributions from scholars at, among other Universities, Oxford, Cambridge, Trinity College Dublin, University College Dublin, Boston College, the University of Pennsylvania, University of Edinburgh, the London School of Economics and Political Science and the University of St Andrews.
Commenting on the series, Professor Richard English, Director of the Senator George J. Mitchell Institute for Global Peace, Security and Justice at Queen's University, said:
"It's been excellent to see this major series emerge in genuine partnership. Queen's University has worked with academics from other leading Universities, with the BBC, and with support from the Irish government, the UK government, the Royal Irish Academy and the British Academy. This has allowed for a wide-ranging set of insights into complex and important historical events."
All of the talks are now available as videos or podcasts (with sub-titles available for the latter), and can be viewed at: https://www.qub.ac.uk/talks-100/.