Influential Queen's academic recognised on Highly Cited Researchers 2022 global list
Professor Ryan Donnelly from the School of Pharmacy at Queen's University Belfast has been selected as a Highly Cited Researcher for his exceptional research influence and multiple highly cited research papers.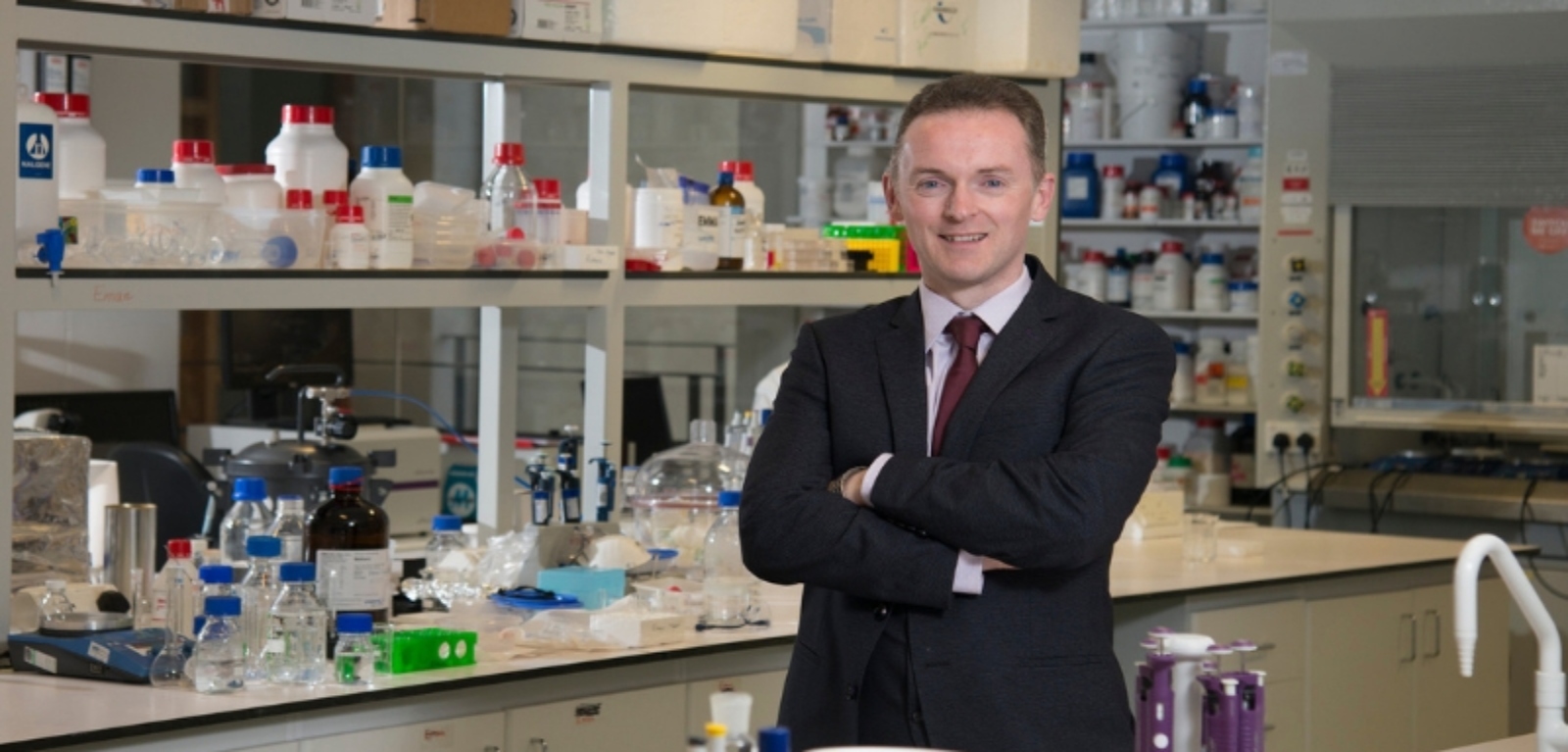 Only 0.1 per cent of the world's researchers have earned this exclusive distinction.
Since 2001, the annual Highly Cited Researchers list has identified global research scientists and social scientists who have demonstrated exceptional influence – reflected through their publication of multiple papers frequently cited by their peers during the last decade.
The full list of names has been taken from papers ranked in the top 1 per cent of most cited works for their field and publication year in the Web of Science citation index. In total, 7,225 researchers from 69 countries and regions feature on this year's list.
Professor Donnelly's research is centred on design and physicochemical characterisation of advanced polymeric drug delivery systems for transdermal and topical drug delivery, with a strong emphasis on improving therapeutic outcomes for patients.
His work has attracted numerous awards, including the Academy of Pharmaceutical Sciences Innovative Science Award in 2020, the Controlled Release Society Young Investigator Award in 2016, BBSRC Innovator of the Year in 2013, the GSK Emerging Scientist Award in 2012 and the Royal Pharmaceutical Society Science Award in 2011.
Speaking about this recognition, Professor Donnelly, said: "I am delighted to receive this accolade for the second year in a row. That our work is so highly cited is testament to the ingenuity and dedication of our Group members, past and present, and the impact our research at Queen's University Belfast is having on the field."
David Pendlebury, Head of Research Analysis at the Institute for Scientific Information at Clarivate, said: "Research fuels the race for knowledge and it is important that nations and institutions celebrate the individuals who drive the wheel of innovation.
"The Highly Cited Researchers list identifies and celebrates exceptional individual researchers who are having a significant impact on the research community as evidenced by the rate at which their work is being cited by their peers. These individuals are helping to transform human ingenuity into our world's greatest breakthroughs – and it is an honor to celebrate their achievements."
The full Clarivate's Highly Cited Researchers 2022 list can be viewed here.