Your Practical Guide to Moving into Queen's Student Accommodation
So, you've got the grades and confirmed your offer at Queen's, but now you face what seems like your first big feat as an adult – moving out.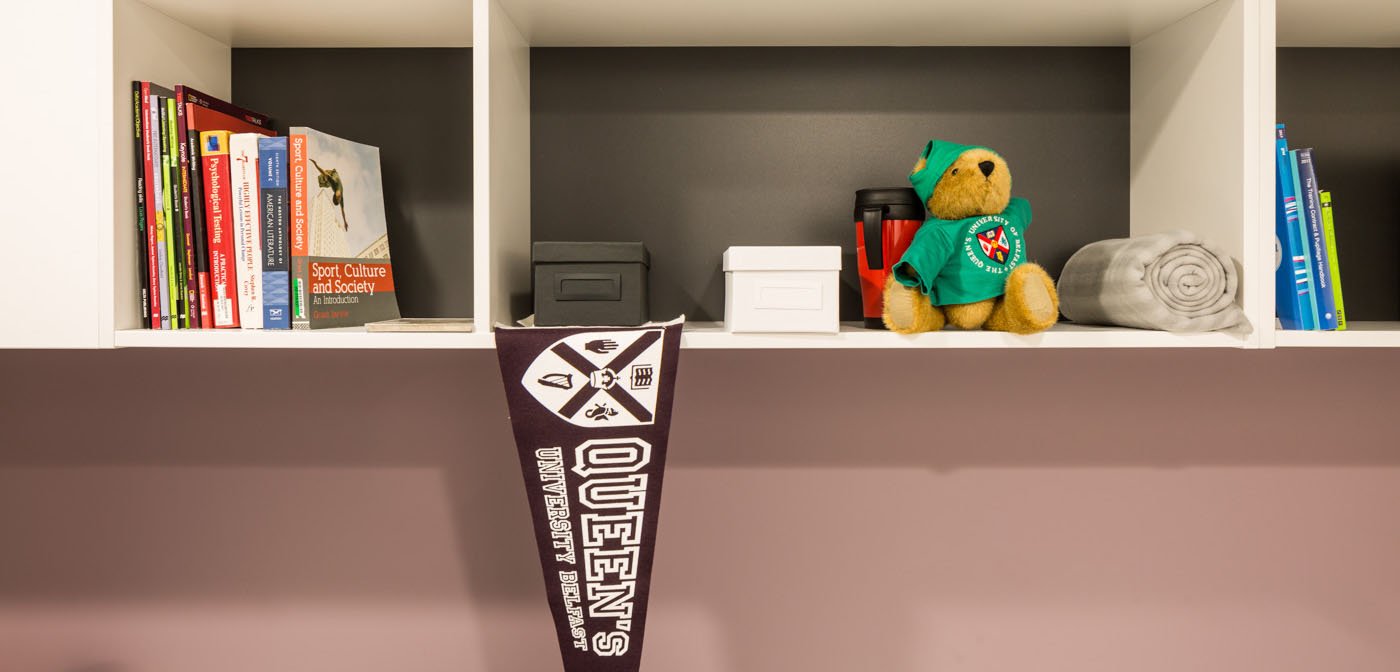 At an exciting time where so much opportunity lies ahead, it's important to stay organised to keep your move into student accommodation as stress-free as possible.
Because I moved from Manchester and had to take all my belongings onto a flight – I was limited in what I could bring, so having a list of must-haves and a guide of where to go to help move in to your new accommodation is essential. Here is my top tips.
1. Go to Ikea
Honestly… it's not just furniture shopping – it's a day out. Get the meatballs. Have a look around the showroom. Live the adult fantasy of how you'll decorate your kitchen and imagine yourself cooking pancakes in it on a future Sunday morning with your spouse and adorable kids… There's an IKEA warehouse just by the Belfast City airport, so it's conveniently located. The kitchenware is really inexpensive, and they tend to come in packs, so you can bulk buy three pans, three saucepans etc. This makes it really cost effective to kit out your new kitchen. Don't forget cutlery, chopping boards, baking trays and Tupperware boxes. And the meatballs – or did I mention them already?
2. Browse the high street shops
You will for sure find little houseware gems in high street shops such as Primark, New Look and Dunnes. I went into Primark for towels and left with a bath mat, two pillows, four towels, two lots of bedsheets, two plants, two cushions, twenty hangers and a blanket (and yes it was embarrassing trying to stuff all of this into the boot of a taxi). Aside from practical things like a bath mat, towels etc, Primark also stocks plants and furnishings that really allows you to call your new room home. New Look sell great mugs and photo frames, or ornaments like jewellery dishes and money boxes. If you're looking for some unique stationery to begin the new term with, have a look in Avoca, Tiger or Søstrene Grene. These shops do quirky and affordable bits of stationery or household items like glassware, flasks and some kitchenware.
3. Don't forget, Queen's Accommodation staff can help you too
If you're pushed for time when you move in or don't fancy walking around town with bags and bags of houseware, Queen's Accommodation sell items to help you out. I bought a kitchen pack that consisted of a plate, bowl, small plate, cutlery, cooking utensils, tea towels, glass, mug and a baking tray. There's also the bedding pack where you even get to choose the design of your duvet cover, which also includes pillow covers, a fitted sheet, a pillow and a mattress protector. Seeing as they're good quality items and so accessible, it's worth considering getting the packs to make your life easier.
4. Make your room your own
Moving away from home is a really exciting time, but obviously there are times when you'll miss home. To help with this, making your new room feel like home is really important. Some of the bedrooms in Elms have corkboards that let you pin up posters, pictures or memoirs, so arm yourself with some pushpins and get to work. There's nothing better than looking at your board full of memories from home when you're feeling homesick, but don't forget to include new memories of your time at University too. Plants and posters also do the trick in brightening up a room. If you're not going to spend much time in your room and prefer to socialise, you can bring a gaming console. We had a Wii in our communal area, and this surprisingly helped us bond as we screamed at each other over Mario Kart.
Moving out of home is probably the scariest part of university but remember that everyone around you is in the same situation – within a week or two you'll be owning University!
Discover Queen's Accommodation.
Alisha Ratcliffe

BA English | 2nd year | Manchester, England

I'm 20 years old and originally from Manchester, now in my second year at Queens studying English. I'm obsessed with cats, cooking programmes and spending money on pointless things I don't need. I am a member of QUB Ladies Rowing, I work at Belfast Waterfront and I love eating out (or anything food related).

Alisha Ratcliffe
Student blogger, BA English