Autumn Adventures: Belfast and Beyond
Hey guys, so here's my second blog on my Autumn Adventures which include Halloween, Dublin and the Christmas markets!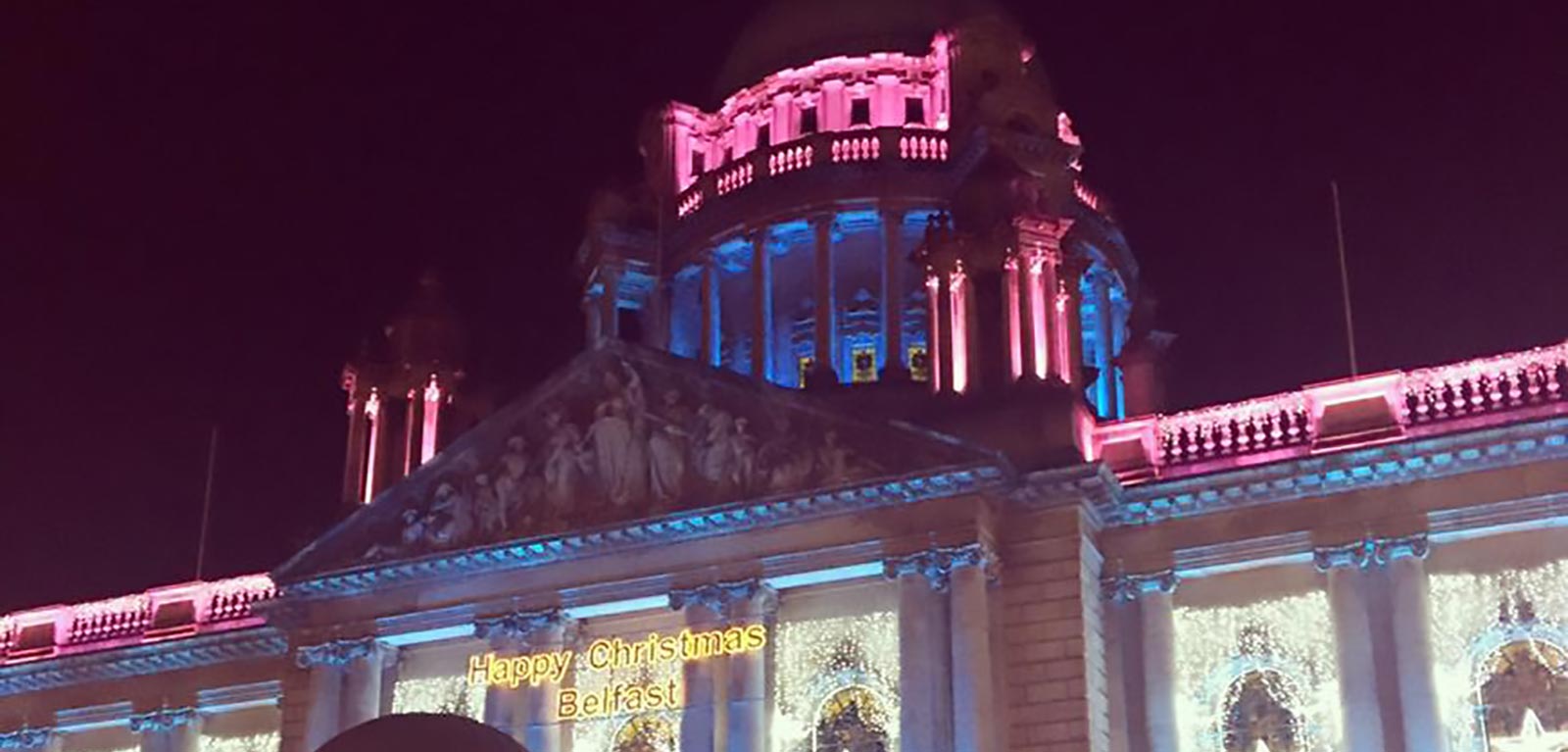 Halloween
So firstly, in case you don't know Halloween is a pretty big thing in Northern Ireland which I was not aware of until I moved here. There were two parts of Halloween for me personally:
Halloween Part I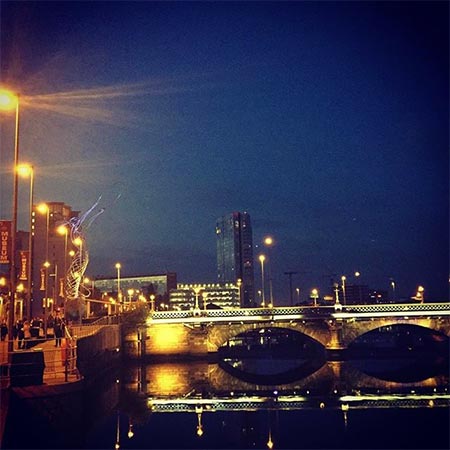 Getting ready for some fireworks
Firstly, we went to the "Monster Mash" which is kind of like a big festival for Halloween down at the Titanic Quarter. This consisted of amazing food, live music, fairground rides and the main event... A massive firework show which was amazing!
They had a really cool theme this year of matching the fireworks with famous film soundtracks, it was so pretty. I would definitely recommend if you are a fireworks fan.
Halloween Part II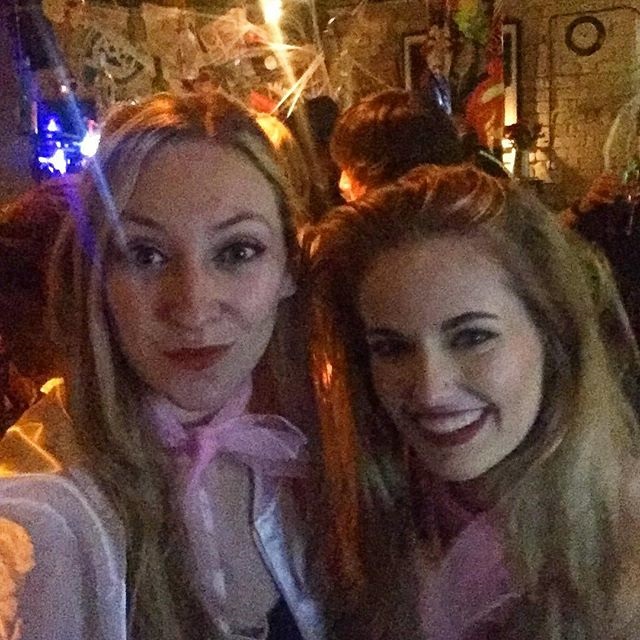 Dressing up for Halloween is a competitive business in Belfast!‌
The second part was a night out on the town. Myself and the girls went as the pink ladies (scary I know). There was quite a few of us from off my course and friends of friends. You will get to know your friends' friendship group in no time trust me. Anyways we headed out to Limelight a local club but the queue was crazy and when I say crazy I mean CRAZY!!!
So we ended up going to Filthy McNasty's (Best name of a bar/club ever) and spent the rest of the night dancing and getting food... You know the normal procedure. So all in all Belfast for Halloween is a very good place to be with numerous things going on and plenty to get involved with!
Dublin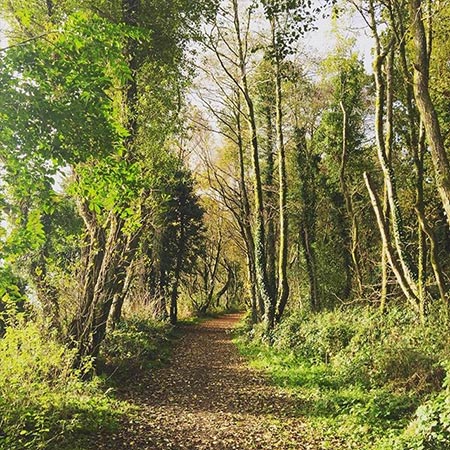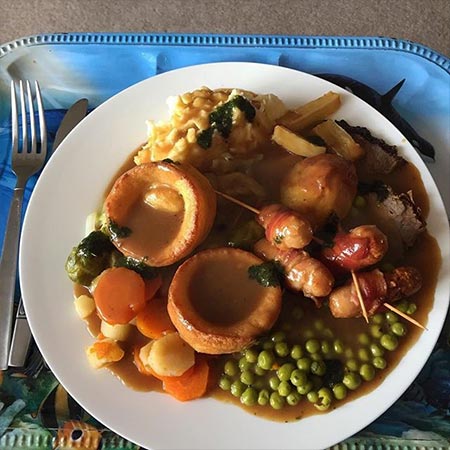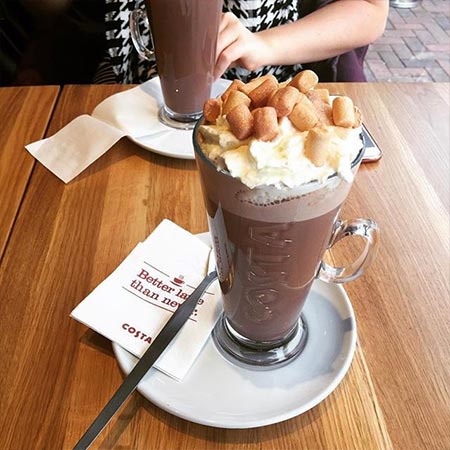 Making the most‌ of my reading week with a trip home to Welsh countrysides, home cooked meals and coffee dates!

I did pop home for my reading week which was fab so that's why it starts from Cardiff airport. So I got a flight from Cardiff to Belfast and then a train from Belfast Central to Connolly street station, Dublin.
It took two hours and twenty minutes to get there and the trains are super comfy and have plugs! What more could you need? After being a tad tired from all the travelling, I arrived at Connolly Street and there was my best friend Lauren.
So Lauren got a job with Emirates in the summer as an air hostess and now lives in Dubai! (Amazing I know, I have to see her Instagram posts every day of beaches and her travelling the world! Don't even go there). Due to this amazing job however, it does mean that I barely see her as we are both in completely different places.
Unfortunately, it was only a twenty-four stop off but we definitely made the most of it!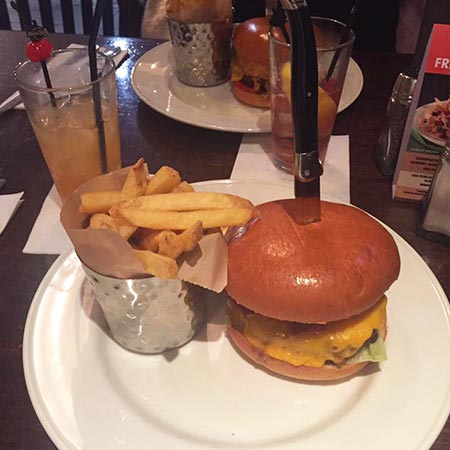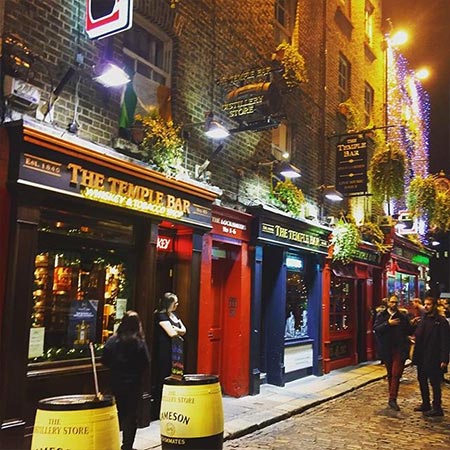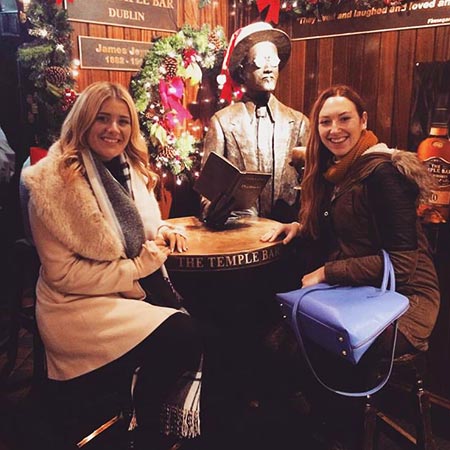 A bite to eat followed by a visit to the Temple Bar, which was awesome inside and out!
We headed straight to the Hard Rock Cafe for some amazing food and cocktails. Then off to Temple Bar in Temple Bar for a few drinks. It is such an amazing bar with live music and a fantastic atmosphere. Plus it was all decorated for Christmas so it looked stunning! The perfect place to be in winter in Dublin!
The next morning we got up and did a bacon butty run and before I knew it I was back on a train to Belfast.
Christmas Market and back to Belfast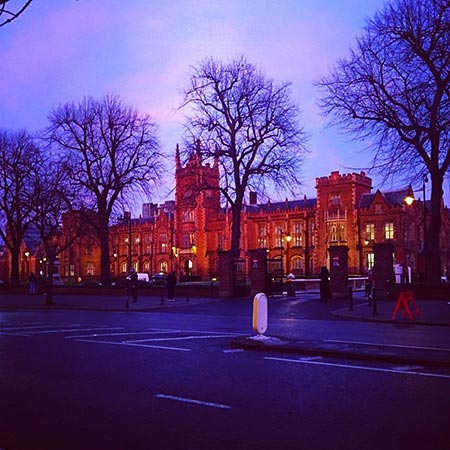 Planes, trains and automobiles done for now...

So on my return to Belfast I also had an essay due too so we shall fast forward the first week of essay writing and get onto my first ever visit to the Belfast Christmas Market. It is amazing!! City Hall looks unreal done up in lights and there's so many different stalls. I stuffed my face beyond belief but the food and drinks were so good!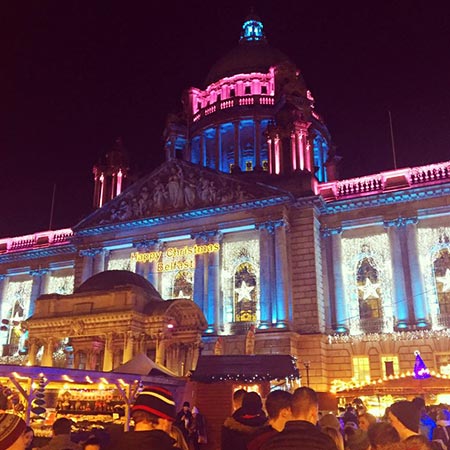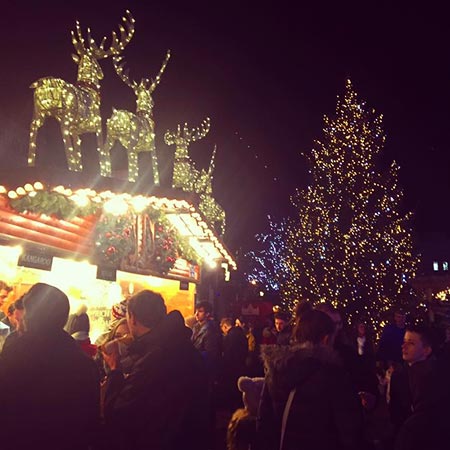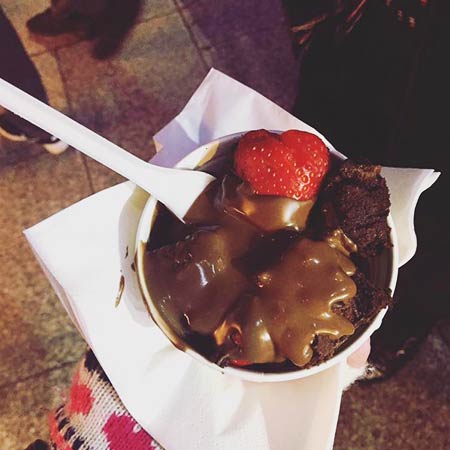 City Hall is guaranteed to get you in the festive spirit when the Christmas market is in town. If not then these amazing brownies will do the trick!
There's so many different types of food to choose from and there's beer tents with specialised and exotic flavours. Plus there's quirky stalls so ideal for Christmas shopping. I cannot wait to go back this week and have another look around.
The market makes you feel beyond Christmassy and everyone's so friendly. It's such a nice atmosphere and it's definitely one of the best Christmas markets I've ever been to. After our visit to the Christmas market me and the girls went to the cinema to see 'Fantastic Beasts and where to find them'.
It's only £5 for the cinema with your student card which is a god send. Plus different cinemas have student specific days where it's only £3.50. So you can't go wrong! (P.S. Fantastic Beasts was superb, I'd definitely go and recommend seeing it! Especially if you are a Potter Fan)
Till next time
So I've had an amazing and hectic few weeks back in Belfast and can't see myself slowing down anytime soon! I shall keep you posted on my next adventures :)
Rhianne Morgan

MA History | Aberdare, Rhondda Cynon Taff, South Wales

I am a Welsh wanderer with a wealth of worldly wisdom, currently taking a stop off in Northern Ireland. I am an aspiring historian currently studying an MA specialising in Modern British History at Queens. When struggling to write this bio, I asked my friends to describe me in three words... "Smart, sharp and sassy" was their verdict. However, I shall leave it up to you guys to decide.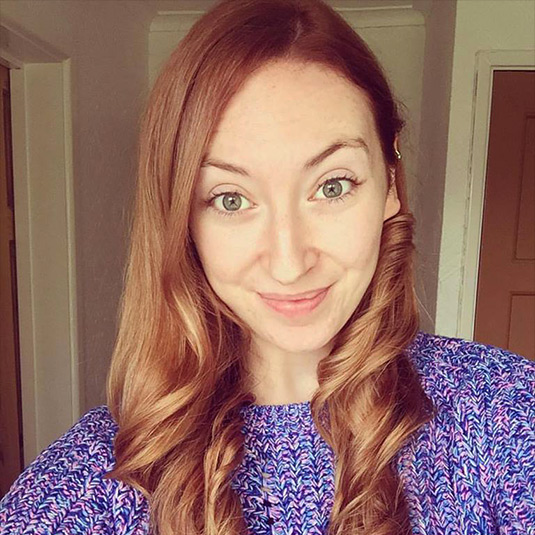 Rhianne Morgan
Student Blogger, MA History