Discover festive magic at Belfast's Christmas Market
There is nothing like Bavarian foods, handmade arts & crafts and hot chocolate to get you in the festive mood.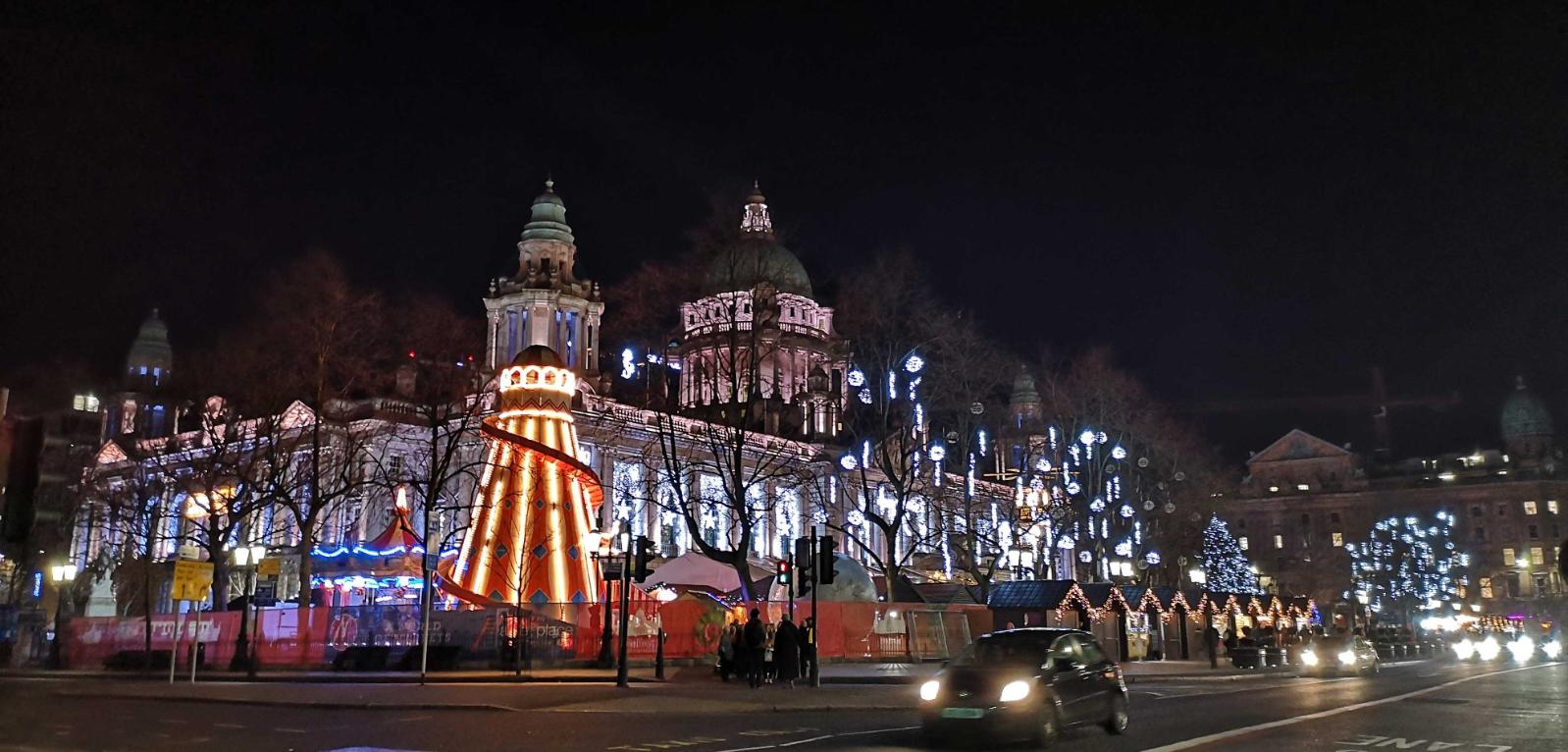 There are a lot of things in Belfast that are magical (Queen's Lanyon Building by night, anyone?), but no time and place is better to experience that magic than at Belfast annual Christmas Market. Belfast is a great city to live in if you love socialising. I moved to Belfast at the end of summer, usually a time of year that signals the end of summer fun and the beginning of hibernation, but I soon discovered there was a new festival or city event every weekend, from Culture Night to the Belfast International Arts Festival. Just when the nights start to get darker and darker in November, Belfast City Hall burst into light with the Christmas Market.
Light up your life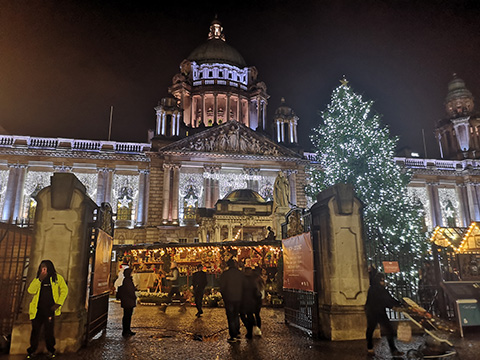 One of the great things that sticks out about the Christmas market are the lights. As a Canadian, my idea of a winter wonderland always includes about a foot of snow, but the grounds around Belfast City Hall pull off the winter wonderland look without any snow. City Hall itself is glowing, the trees are decked out, there's colourful carnival rides and the vendors all have their own ways of shining bright… which means it is Instagram heaven! Make sure your phone is fully charged because everything about this place is insta-worthy.
Festive foods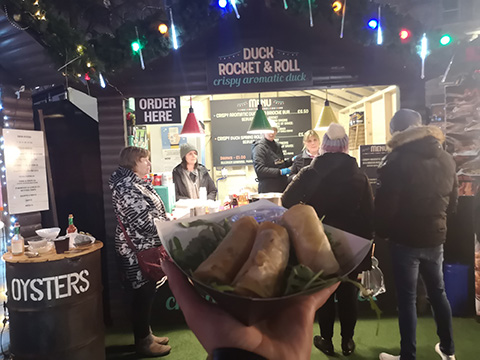 Speaking of Insta-worthy, there's no such thing as a market without food, or at least I would never go near a market without food. I personally travelled the globe eating at the Belfast Christmas Market. Over my first couple of visits, my friends and I tried German bratwurst, Atlantic Lobster Burgers, Spanish Paella, French Custard Pie, and Chinese Duck Spring Rolls. Oh, not to mention the warm cookie dough drenched in melted chocolate. I was literally a kid in a candy store. It was heaven. Every sweet treat you could imagine lives in the market, from massive pick'n'mix sweets to fudge to giant churros. I suggest swinging by City Hall as often as possible to check off your Christmas Market foodie taste-list.
Bavarian beers
It's kind of impossible to imagine a festival in Belfast without social pints around a big table. The Christmas market included two large beer halls, one German style with tankards of flavourful beer like strawberry stout or mango lager, and another more typical bar. You can expect the Christmas music to be on in the beer hall and a lot of mingling on the long communal tables. We ended up making a group of new friends almost as soon as we sat down! As fun as the beer hall was, my favourite drink was readily available throughout the market: mulled wine. It's so hard to find mulled wine outside the Christmas season so I make sure I get as much as I can. The spiced hot wine drink is filled with flavour. Some of my friends who swore they hated wine even went back for seconds. It's a must try!
Shop 'til you drop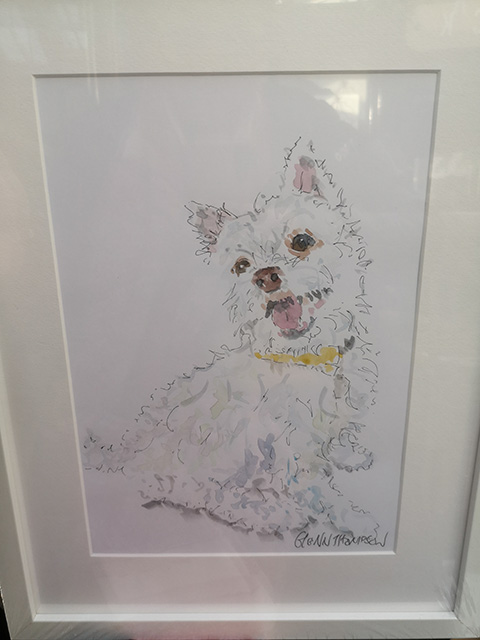 Of course, there is one part of the market which is the most appealing for me…shopping! I love shopping. I love supporting local, but I hate malls. This year I bought all my gifts at the market, including a custom portrait of our family dog for my mom, hand etched coasters for my brother, and traditional Irish earrings for my sister-in-law. I genuinely had fun shopping, I supported local artists, and I did it while drinking mulled wine!
Be a big kid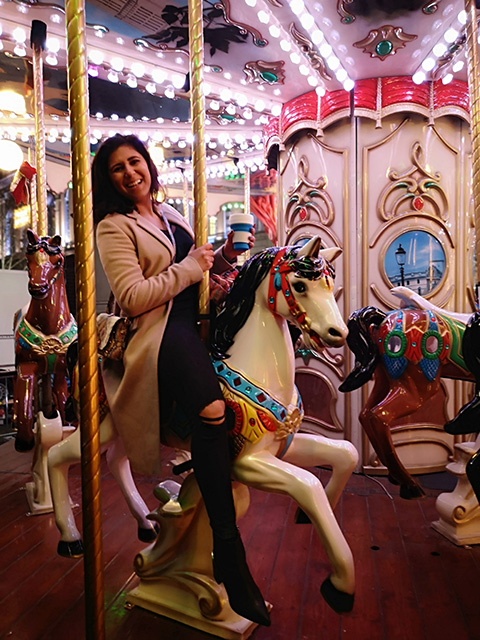 I had so much fun feeling like a kid in wonderland at the Belfast Christmas Market, so much so, that I rode the carousel and giant slide too. If you haven't made it to the market yet, get there soon (before I've eaten all the warm cookie dough)!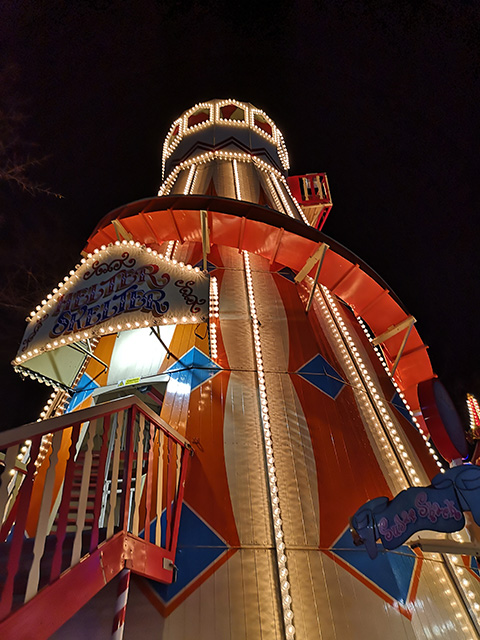 Watch my video diary below:
Discover more fun stuff to do in Belfast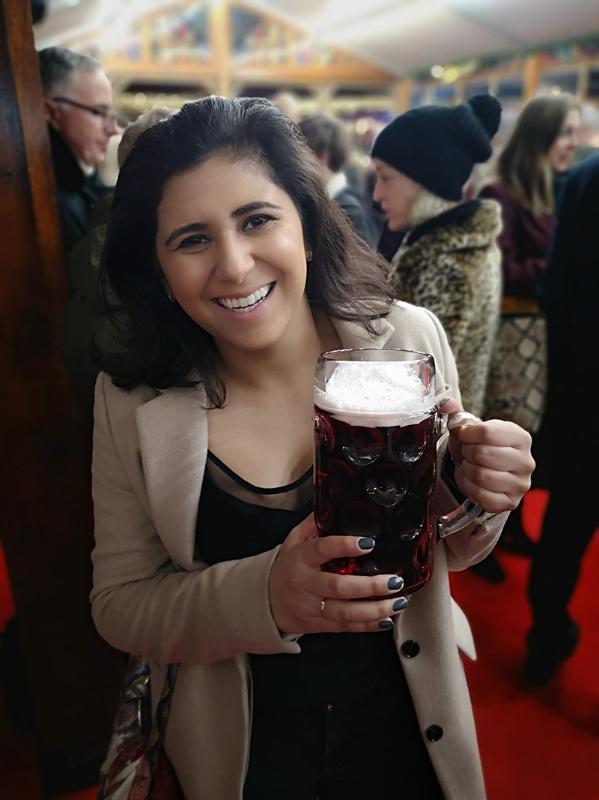 Tamanna Khurana, MA Arts Management