15 Queen's students slaying the Belfast start-up scene
If you've got the drive and the innovation, Belfast is the place to make your entrepreneurial dreams happen – as these Queen's graduates, alumni and students will attest.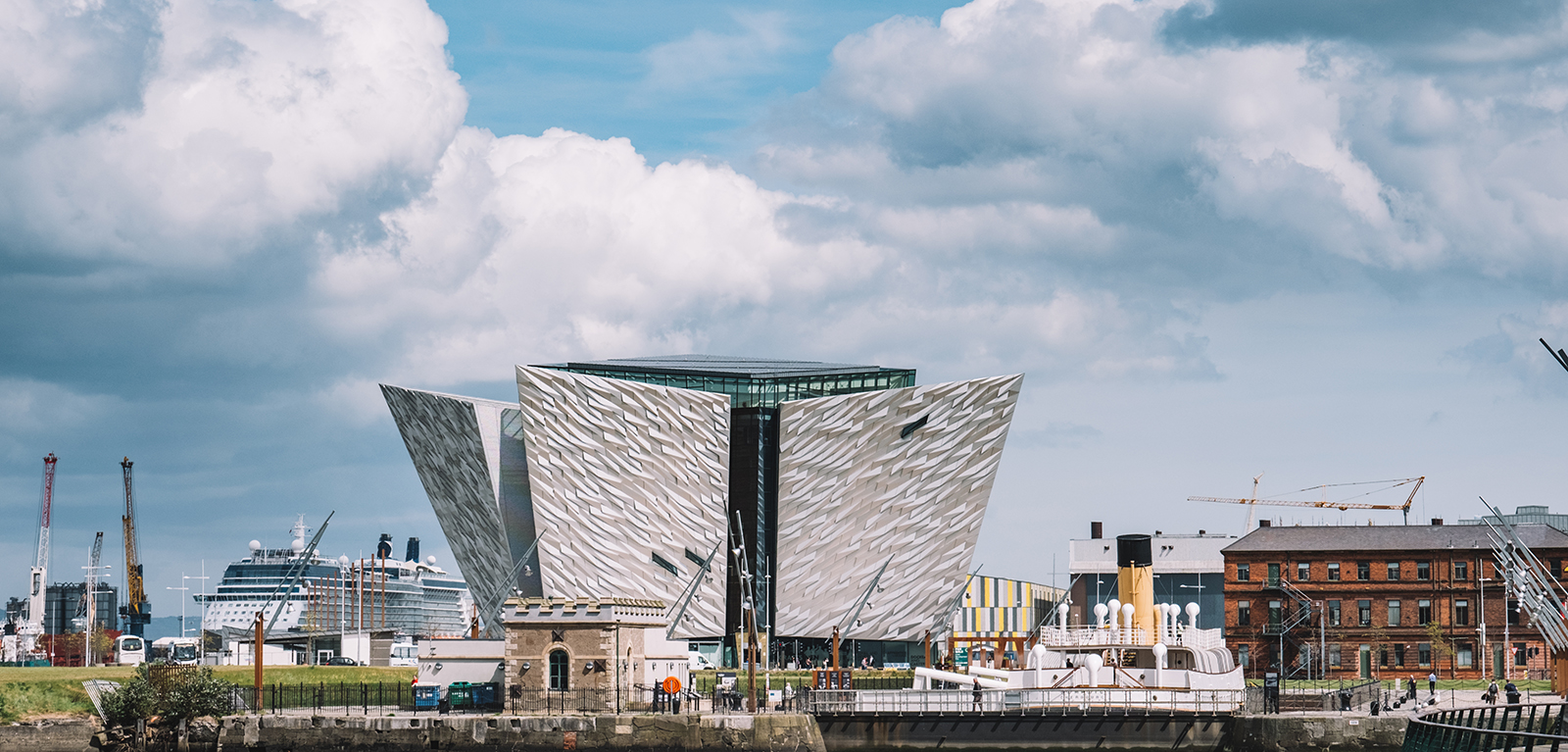 The backpack tracker
Niamh Tohill, Andrew Cunningham, Vince Kearney, Nathan Steenson and Matthew Whiteside from Evy
Queen's students walked away from the competition with a combined total of £7,000 (@EvyBag, @HurtlockersMedi) https://t.co/vbId44Xstl
If you're the type of person who can't find their wallet, keys, laptop or phone in the morning, then Queen's engineering graduates Niamh Tohill, Andrew Cunningham, Vince Kearney, Nathan Steenson and Matthew are here to help. Through their start-up Evy they have created a smart tracking bag which scans and resgisters the items you should have with you using disposable RFID stickers. Part-funded by a start-up investment of £4,000 from Queen's Dragon's Den competition, Evy was a finalist in Invent 2017, the prestigious annual competition run by Connect at Catalyst Inc.
The wearable heat pack
Fiona Bennington from Hug
We have a great new interview with @FionaBennington of @mywarmhug on how she came about her product and her tips for aspiring product design entrepreneurs! https://t.co/WFkoG3Vx8u #womenfolk #design #entrepreneurs
Product Design Engineering graduate Fiona Bennington has the answer to your woes caused by back pain, menstrual pain and even endometriosis. Through her start-up Hug, her wearable heat pack is sold on Amazon and in Cara and Clear Pharmacies in the Republic of Ireland, Northern Ireland and the wider UK.
The digital first aid kit
James Carson from Hurtlockers
Hurtlockers Medical seeks to revolutionise the delivery of first-aid - students from @QUBelfast & @UlsterUni team up and make it to the final of this year's @Entirl Student Entrepreneur Awards 2018 #innovation @HurtlockersMedi
Queen's Law and Politics student James Carson has teamed up with his childhood friend Daniel Laverty to create Hurtlockers, the start-up singlehandedly reinventing first aid for the 21st century. The company provides step-by-step audio and visual guides guidance so that anyone – even if they have no training – can be reassured when confronting a first-aid scenario. The company won the student category of the Invent Awards 2017 and met Prince Harry and Meghan Markle during their recent Belfast visit.
The automated beer keg
KegoMatic is the brainchild of six electrical engineering students from @QueensUBelfast https://t.co/ei6pOlWxRW
Connor McGurk, Connor Carville, Donovan Campbell, Patrick Devlin, Bryan Murphy and Aaron Rath from KegoMatic
Putting their experience of the student pub scene in Belfast to good use, Queen's electrical engineering students Connor McGurk, Connor Carville, Donovan Campbell, Patrick Devlin, Bryan Murphy and Aaron Rath have created an automated beer keg. KegoMatic enables multiple kegs (two, three or four) to be tapped at once, and it switches the line automatically when the keg runs out. The technology promises to put an end to the problem of changing a keg during peak times and can also provide useful data for pub owners.
The weight-loss head set
Dr Jason McKeown from Neurovalens
FlashBackFriday to 2015 (left) when Jason McKeown's body was made up of 21% body fat, and 2016 (right) after he had used Modius for 12 months and had whittled his body fat percentage down to 12.
Queen's alumna Dr Jason McKeown is the founder of Neurovalens, whose brainchild is Modius, a pioneering electronic headset used to tackle the growing obesity problem worldwide. The device targets the appetite suppressing area of the brain and induces a metabolic shift within the nervous system. After crowdfunding £1.2m, the company recently announced 10 new positions in software engineering, hardware engineering and marketing.
Got an idea? Check out our Inventor's Guide