My Medical Elective: Six-weeks in Vietnam Changed my Life
Amy Ross is a medical student at Queen's. A six-week medical elective in a low-resource hospital in Hue, Vietnam transformed her studies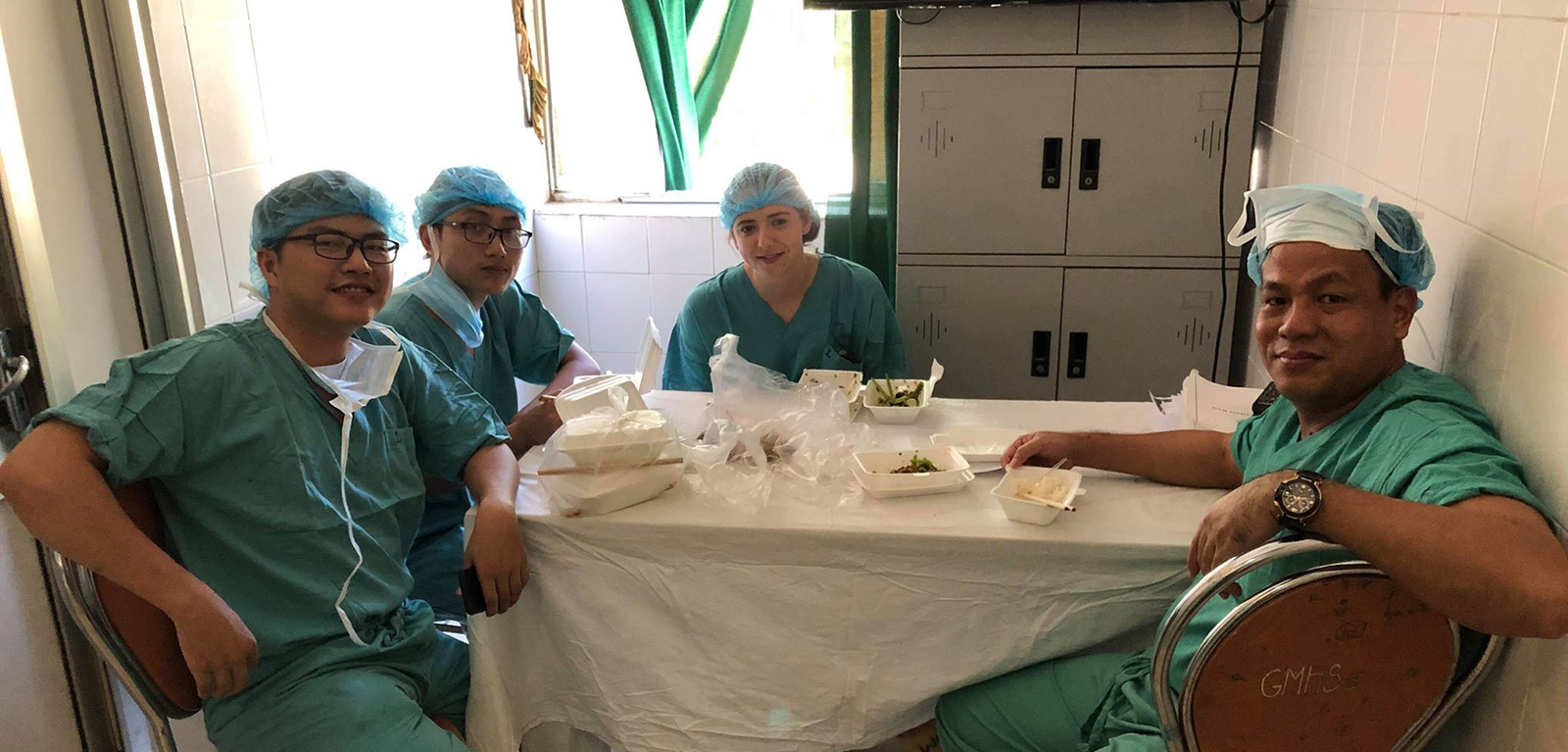 I chose to do my placement in a medium-sized government-run hospital
With around 600 beds, the hospital is one of the leading centres for specialised healthcare in Vietnam. I had heard from other students who had also worked there and thought the trip would be a good opportunity to meet other students in the medical profession. I organised the trip through Work the World — the organisation planned everything for me.
"From the initial tour of the hospital, it became apparent how different healthcare was in Vietnam compared to back home in the UK."
The hospital serves a large area beyond the city itself and treats people of all ages who have a wide variety of medical problems. Many patients can't afford healthcare, as they don't have any insurance. There was a significant volume of patients waiting around in corridors and on the wards. I later learned that patients' families were the primary caregivers. If they weren't there, the patient had no one to care for them.
Motorbikes are the main form of transport in Vietnam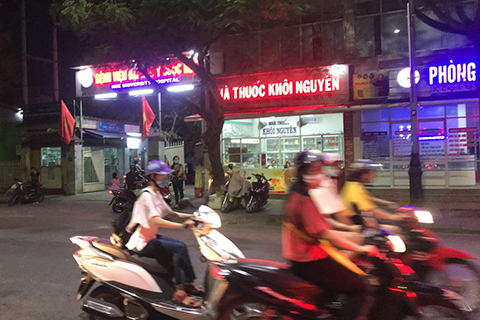 Combined with poor road safety, there are often multiple cases associated with motorbike traffic accident injuries; I assisted in many of these. Under supervision, my skills improved in coming up with differential diagnoses. Over my six weeks, I spent four weeks in the plastic surgery department and two weeks in the Orthopaedic Department.
"In theatre, I took the opportunity to work on my suturing skills and learn about cases I would have never seen in the UK before."
There were other interesting cases too — a tibial puzzle flap repair on a patient with a snake bite. The patient presented with necrotising fasciitis. Another case was someone with a severe hand injury from work — the patient ended up having multiple operations while I was there.
My colleagues and I took donations raised at Queen's out to Vietnam with us, and we were delighted to see the impact this had in the hospital. Despite the language barrier, my supervisors were keen to practice their English and explained each case in detail.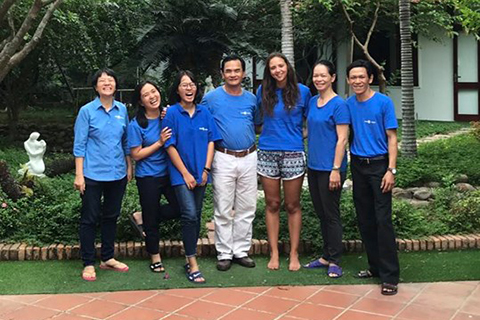 I took several weekend trips away
During my stay, I travelled with friends that I had made in the Work the World house. We spent our first weekend in Hoi An. The city is beautiful and the lanterns on the river boats at night are gorgeous. It's also a great place for shopping.
"On the journey there, as there was a group of us, we hired a private car (cheap as chips in a bigger group) to take us via the Hai Van Pass – the views are stunning! On our journey back, we arranged a car to take us to Ba Na Hills where the Golden Bridge is located."
My second weekend trip away was to Ha Long Bay — a spot that had been on my bucket list for a long time. My friend and I took an overnight sleeper bus for 13 hours down to Hanoi. We went on an overnight cruise and got to Kayak in a lagoon, explore cave systems, and climb a hill on an island for amazing views of the bay itself.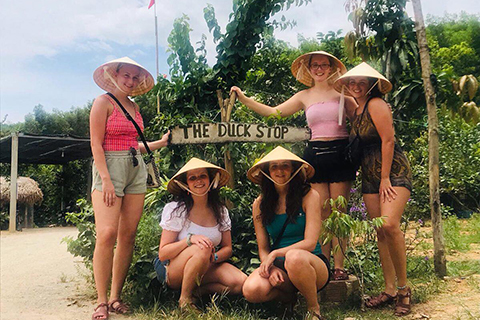 We also went to Phong Na and explored the 'Dark Cave' and 'Paradise Cave' and sampled traditional Vietnamese food.The following day was one of my favourite days of the trip! We cycled to 'The Duck Stop', which other students in the Work the World house recommended. It was here that we got to meet a young Vietnamese family and help feed the ducks and meet some Buffalo.
We also explored spots closer to Hue itself, including Bach Ma National Park. Hue itself is a beautiful city to explore. The perfume river is the ideal Instagram picture and the Imperial City is perfect if you want a weekend away that's still close to home base.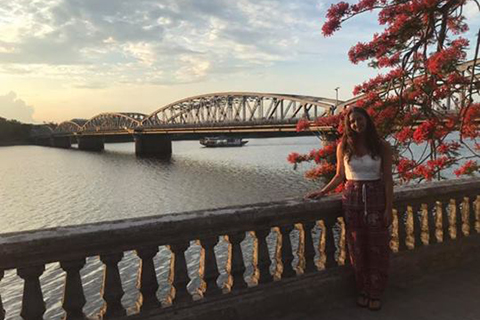 My elective gave me invaluable insights
I saw the differences in healthcare systems between Vietnam and the UK, I also got to explore the country itself. It was a once-in-a-lifetime experience that I will take with me throughout my career as a doctor.