What It's Like to Work for Queen's When You're a Student
Did you know that there are a variety of student jobs available at Queen's? From the QFT to the SU Shop, even Blogging, there are lots of interesting roles! Alisha is sharing why working for Queen's is the perfect way to fit a job around her studies.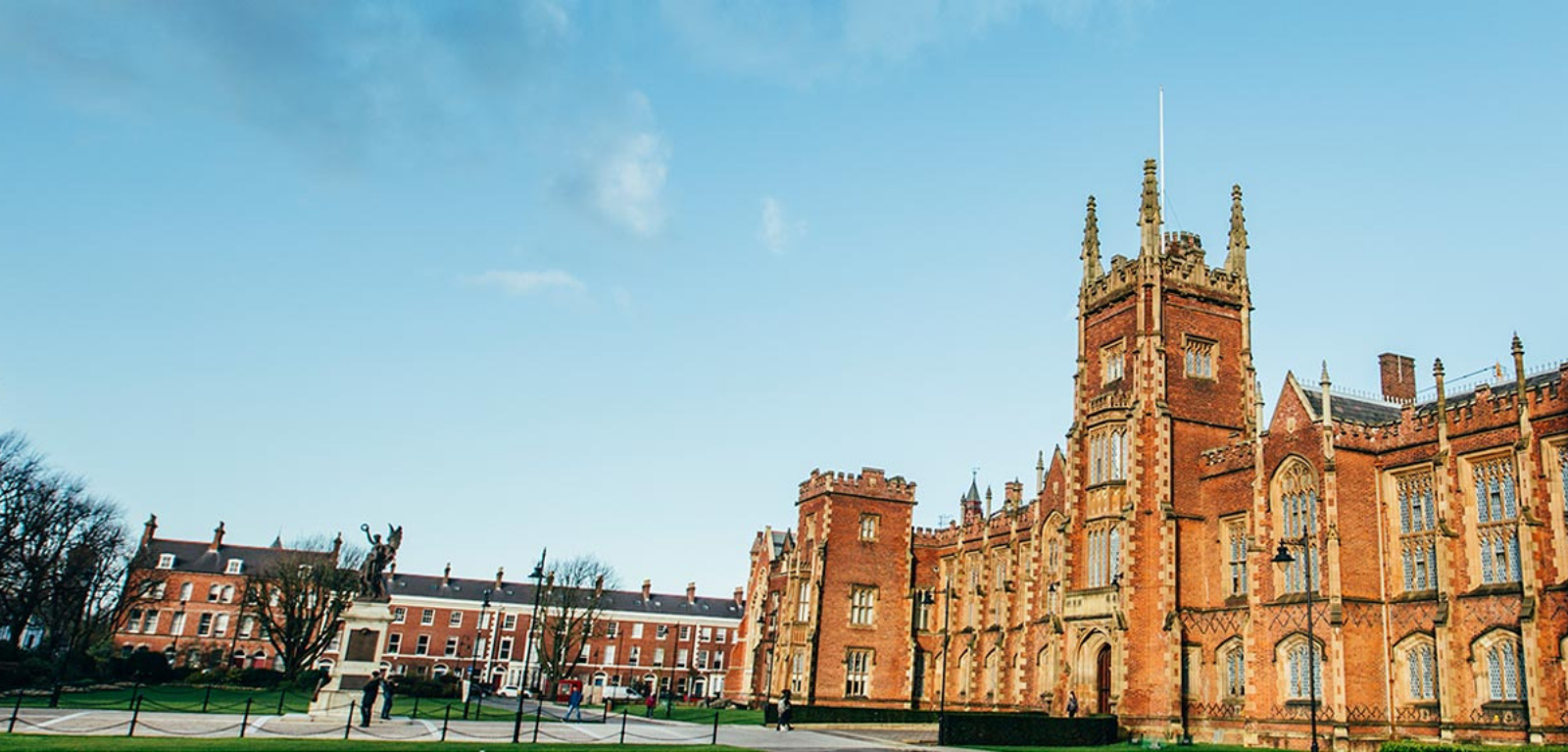 We all know the struggle of finding a job that suits your needs whilst being a student.
I have gone through four jobs in my time at university, and finally, on my fifth try, I found a job I love – at Queen's! My other jobs always hindered me in some way; either they were too many hours, or too far away to commute to without spending a fortune on taxis. I've worked in a call centre, a hotel on breakfast shifts in the early hours of the morning before classes and an events venue where I struggled to make friends.
But that has all changed when I got a job at Queen's Film Theatre, the small independent cinema on the Queen's Campus at 21 University Square. I absolutely love my job and working for the university, and here's why:
I can fit in shifts around my uni schedule
Unlike other jobs I've had, I can completely fit my work shifts around my classes and studies. When working for Queen's, you're employed through Jobshop, the QUB service that helps students find work during their time at university. Jobshop ensure that you only work a maximum of fifteen hours a week, which for me is the perfect amount. On average that's two weekday shifts and one at the weekend which gives me plenty of time to study in the McClay the other four days of the week. As I'm from England, I can also take time off for Easter, Summer and Christmas without worrying I'm going to lose my job.
You're working with similar people to you
In previous jobs, I've struggled to feel like I belong with co-workers that are all a bit older than me and have different priorities and responsibilities, and I'd be longing to have people around me that are similar to me. For me, being social outside of work as well as in work is important because it means you really get to know each other and become good friends. I mostly work with students, but even the 'responsible' adults are up for a quiz night at Parlour or Cuckoo. I love every single person I work with at QFT and I never dread a shift coming because my colleagues always make work bearable and enjoyable (mostly).
It's local
All of the places you can possibly work at through Queen's are on campus, like the QFT, the SU shop etc. This means for me, living in Stranmillis, the walk to work is a quick ten minute powerwalk (because I am one of those people that is running late to everything). Also, if my shift in the evening finishes after 11pm a free taxi is arranged to take me home. This really makes me feel safe and I never have to worry about walking home alone after a shift that finishes a bit later than normal.
There's always support available
Queen's know that university students have a lot to juggle, and sometimes it just all gets too much. It's normal to feel overwhelmed with the amount of stuff you have on your plate! For me, this time comes when my deadlines are nearing, and I know I'm going to need all the time I can get to work on them. Last year, I took ten days off leading up to deadline day as I had five assignments due on the same day. As long as you give work plenty of notice before booking time off, they understand that your main priority is your studies because first and foremost you are a student.
If you'd be interested in working for Queen's, keep an eye on the MyFuture website for any OnCampus job postings!
Alisha Ratcliffe

BA English | 3rd year | Manchester, England

I'm 21 years old and originally from Manchester, now in my third and final year at Queens. I study English so of course, I'm obsessed with reading, as well as cats, cooking programmes and spending money on pointless things I don't need. I am the current Secretary of the English Society and I work at the Queen's Film Theatre, so say hello if you see me around. After graduation, I'm hoping to work in the journalism industry or go into marketing!

Alisha Ratcliffe
Student blogger, BA English