From Hunan to Belfast: Life at Queen's University
I am in the second term of the International MBA programme and have really enjoyed Queen's University Belfast so far. I hope my experience will help you to gain an insight of life and study here.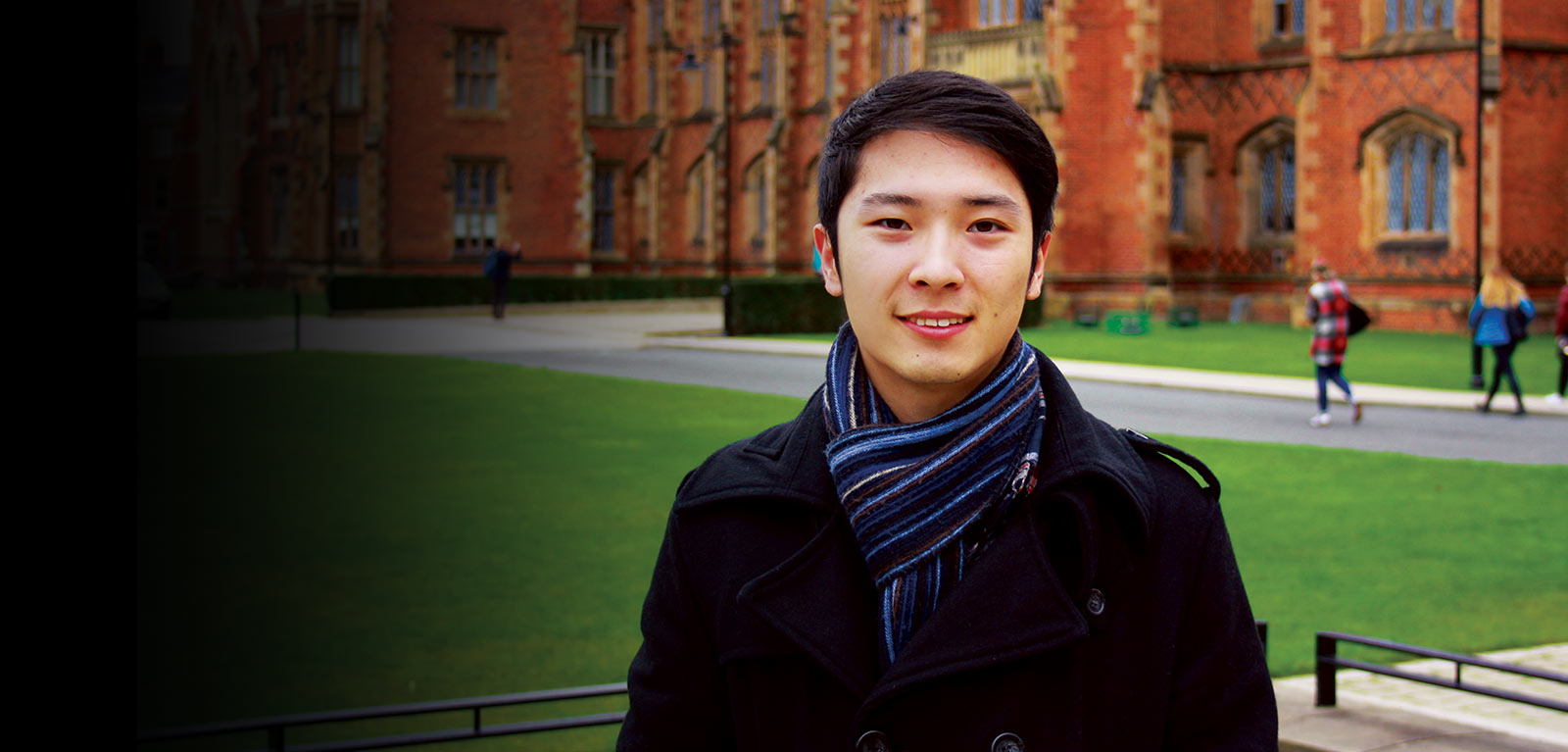 MY FIRST TIME TRAVELLING TO QUEEN'S UNIVERSITY
The first part of the journey is from Hong Kong International Airport to Heathrow Airport in London. It took about 13 hours. It was only a 1 hour flight from London (Heathrow) to Belfast and then 10 minutes by bus/taxi to the City Centre
SETTLING INTO BELFAST
I've made so many friends from the UK and all over the world. Student events such as "Icoffee" and "Iconnect" are organised weekly so there's lots of opportunities to meet people.
I live in Queen's accommodation which includes electricity, gas and internet. At only £200 per month, I save on living costs. Plus, I'm only a 15-minute walk from the main campus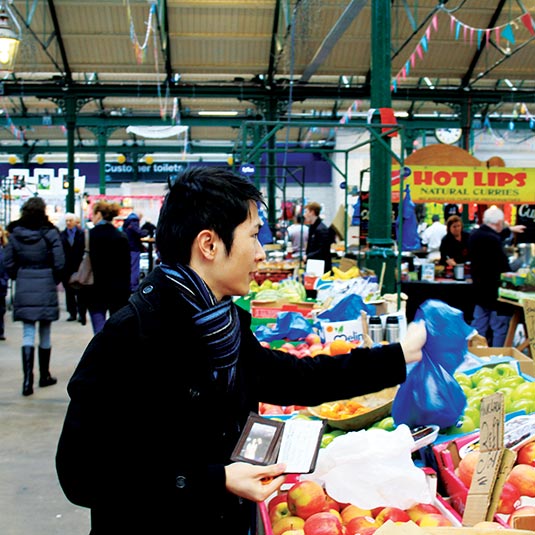 Saint George's Market is a must visit for fresh food and local specialities
I've been living in Belfast for a while now and find using the pound (£) really easy. There are plenty of places to shop for food nearby. Tesco is convenient, there's an Asian supermarket close to me, and in the city centre I can get great seafood from St Georges Market.
MY DEGREE: INTERNATIONAL MBA
First term starts at the end of September and lasts for 12 weeks with exams in January, the second term starts in February lasting to May with exams in June, followed by a dissertation or consulting project.
We were also invited to take part in a special residential week for the International MBA programme at the beautiful Giant's Causeway, bringing all the students on the programme together – some of whom I know will be friends for life!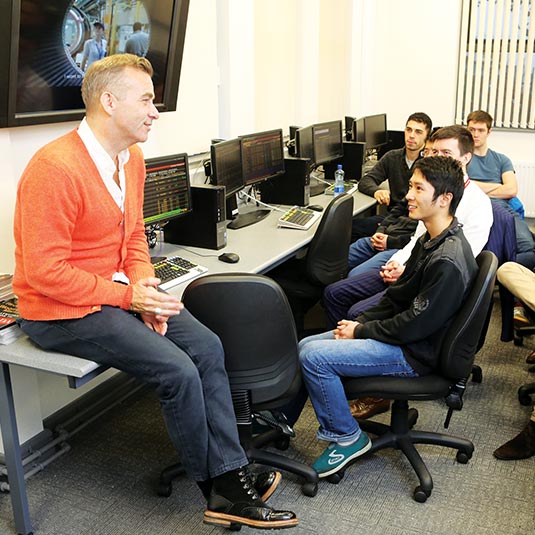 Meeting Manus, the European Markets Editor and News Anchor for Bloomberg Television, was amazing!
We have many visiting speaker events including President De Klerk from South Africa and CEOs and Managing Directors from local and international companies
We also had the opportunity to visit businesses around Northern Ireland including PwC and Northern Ireland Water.
MAKING FRIENDS and STUDENT SOCIETIES
The Freshers' Fair takes place in the first week of university. Queen's has over 190 clubs and societies to choose from and I joined the Chinese Student and Scholars Association which holds many events throughout the year.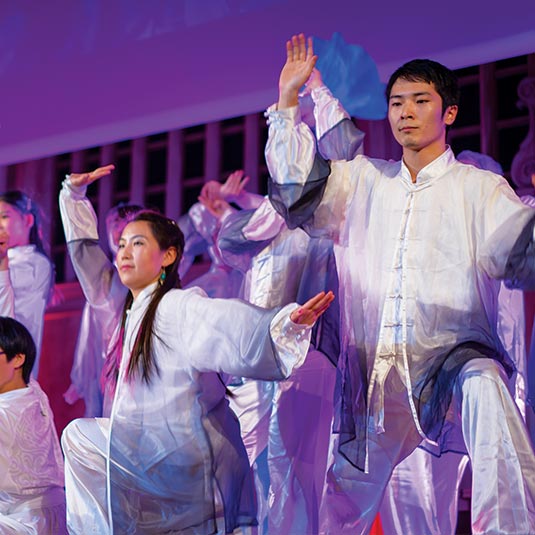 Performing at the Chinese New Year Gala
Once exams were completed, it freed up some time to enjoy Chinese New Year. The Chinese Students and Scholars Association spent a large amount of time in preparing the Chinese New Year Gala.
I worked on the technology side of things, setting up background slides and videos for the New Year's Gala. It was a truly enjoyable evening!
MY FUTURECAREERS AND OPPORTUNITIES
With my team mates at the SIG trading competition in Dublin
Queen's hosts a number of Careers Fairs throughout the year, providing the opportunity to meet recruiters from local, national and international companies. In 2015, I also took part in a trading competition organised by a trading company, SIG, based in Dublin, where I came second.
---
Learn more about Wangchen's Journey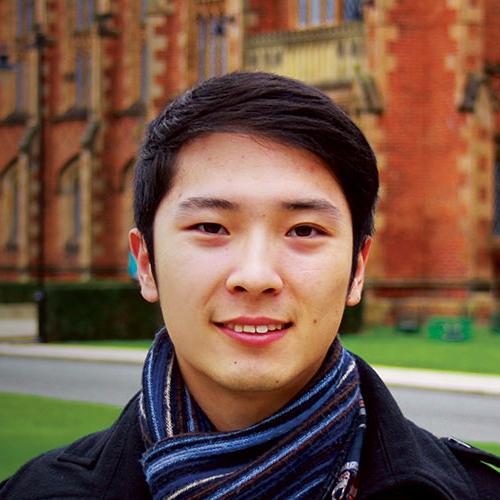 Wangchen Liu - Hunan, China
International MBA