Top 5 Belfast Breakfasts
What's the best way to set you up for the day? No this isn't some cereal promotion blog. The best way is to have a good old Ulster Fry or another top Belfast breakfast. Here's my top 5 breakfast haunts in Belfast.

1. Maggie Mays
Ask anyone in Belfast where to get the very best Ulster Fry and they're bound to give you one resounding answer – Maggie Mays. It'll give you a taste of a typical fry with the likes of soda and potato bread, along with the essential component of any decent breakfast – bacon! You can even go for their bumper fry which gives you a king size portion, along with chips to make it extra calorific and fattening. Perfect!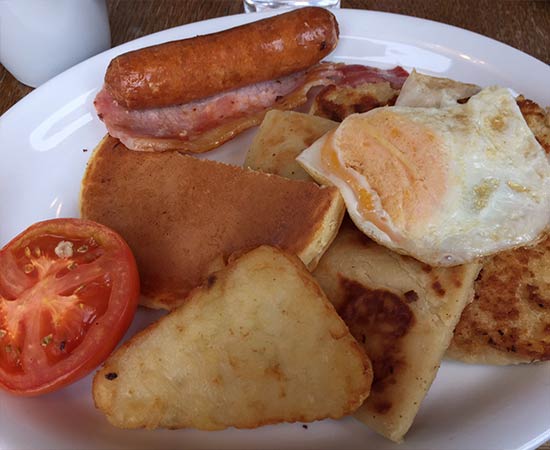 2. Junction
Maybe a huge Ulster Fry isn't always the very best start to a day if you're going to have to sit through a few hours of lectures. This makes Junction the ideal choice – it's a café on campus making it super handy for a pre-lecture brekkie. They do all your standard breakfast types including toast, porridge and even the very millennial option of yoghurt with granola.
‌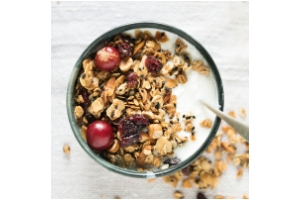 3. Greggs
Hailing from the North of England, I couldn't leave this one out. Just because its Greggs, you don't have to get a sausage roll. Instead, for just two quid, you can get a sausage or bacon bap with a coffee or for an extra quid, you can it properly and get a baguette. Now there's a Greggs on Botanic Avenue, it's definitely worth stopping in here one morning.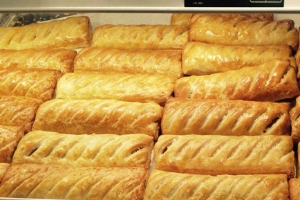 4. Thyme Deli
This would be one of my favourites for a weekend. Top tip – don't go without getting yourself a Groupon voucher. For just six quid, you and a friend (or just a very hungry you) can get two whopper Ulster Fry's at Thyme Deli which is just behind Victoria Square shopping centre. This makes it a good choice if you're wanting to do a bit of shopping in town and need some fuel to get you round the shops.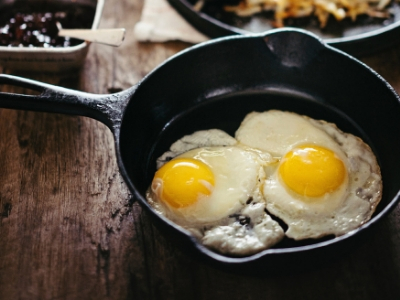 5. French Village
This one would probably be on the posher end of the breakfast scale but its worthwhile spending a few extra pennies for it! Their pancake stacks are famous throughout Belfast with buttermilk, apple and cinnamon, or raspberry and white chocolate pancakes on offer. You can also get their speciality breakfast which includes potato bread stuffed full of scallions as well as local Ballymaloe relish!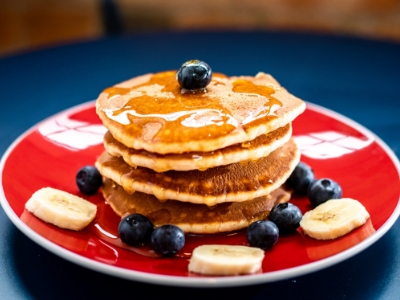 If you enjoyed the breakfast guide, why not take a look at Justin's six Belfast restaurants you should visit this semester.
Find out more about Peter's course, English and Linguistics, at Queen's.
Peter Moor

English with Linguistics | 2nd year | Huddersfield, England

I am 19 year old Yorkshire lad, born and bred but now studying English with Linguistics at Queen's. I decided to come to over to Northern Ireland after many holidays visiting family across the country. I am part of the university politics society and the debating society. This semester I'm also doing a French language course - wish me luck! I'm a keen swimmer which is certainly needed when this country has so much good food to offer!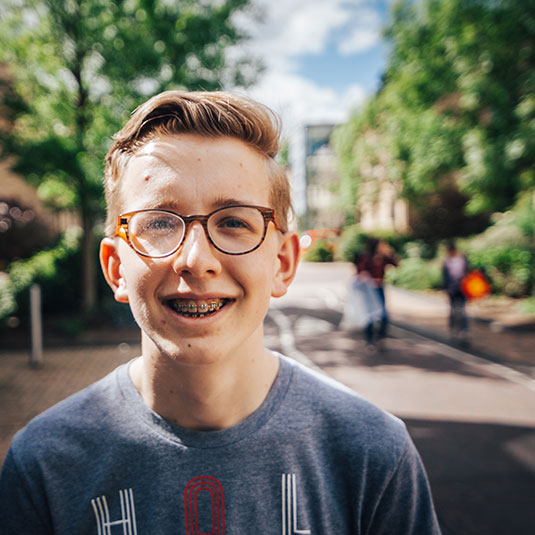 Peter Moor
Student Blogger, BA English and Linguistics