Belfast's Best Coffee Spots
As a student at university, you'll inevitability find yourself heading to a coffee shop from time to time, whether this is for studying or simply catching up with friends. Tobias shares some of his favourite coffee spots around Belfast.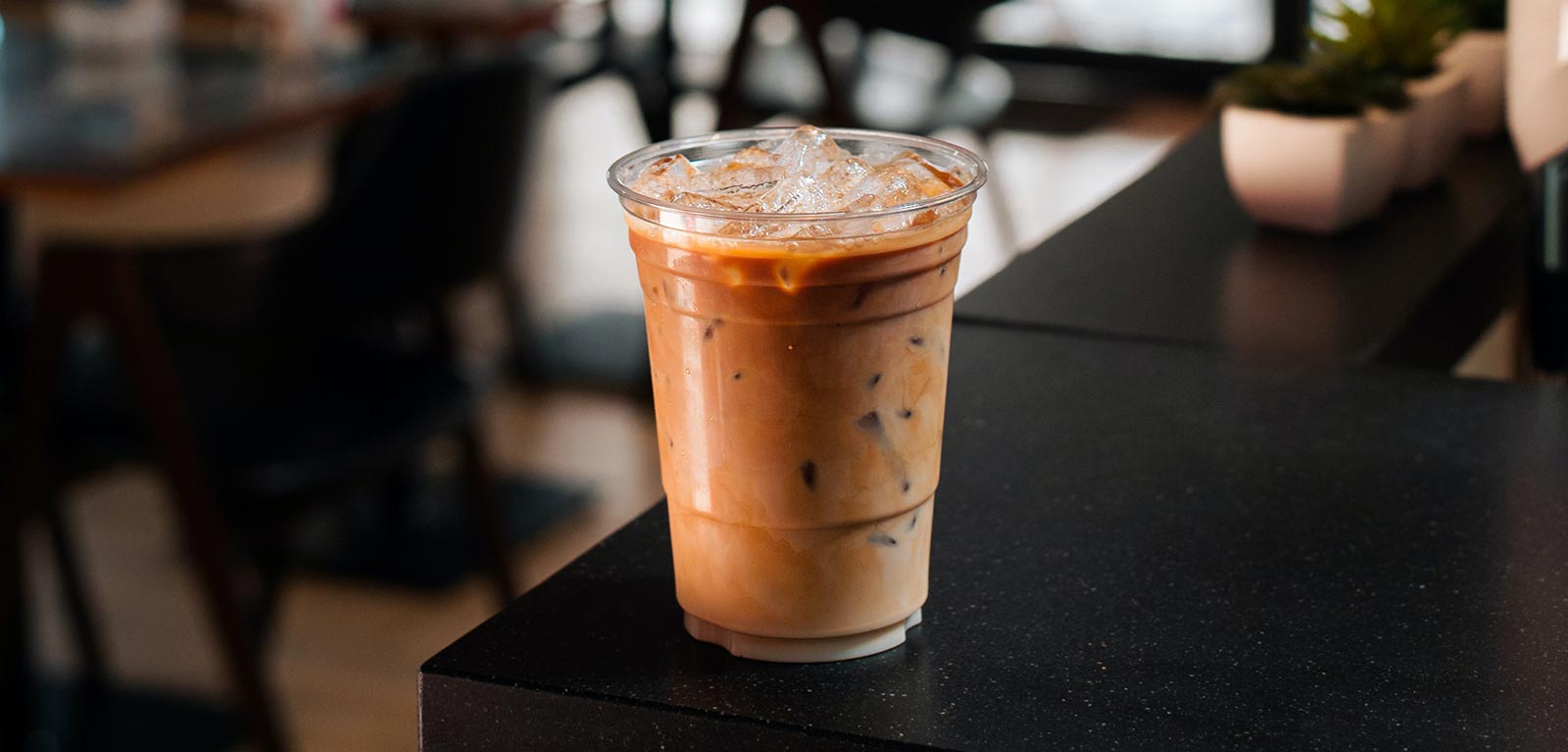 Del Piero's
Location: CastleCourt
Del Piero's produce great coffee as well as other tasty drinks and snacks. The Belfast branch is based in CastleCourt, offering a modern trendy vibe with a wide selection of cakes, sandwiches and even pizza at affordable prices. The coffee itself tastes great with lots of different options from iced coffee to your regular cappuccino.
Del Piero's is a great spot to catch up with friends or perhaps catch up on some work in a relaxing atmosphere. Asides from the CastleCourt branch you'll find other Del Pieros' in Connswater and Newtownards.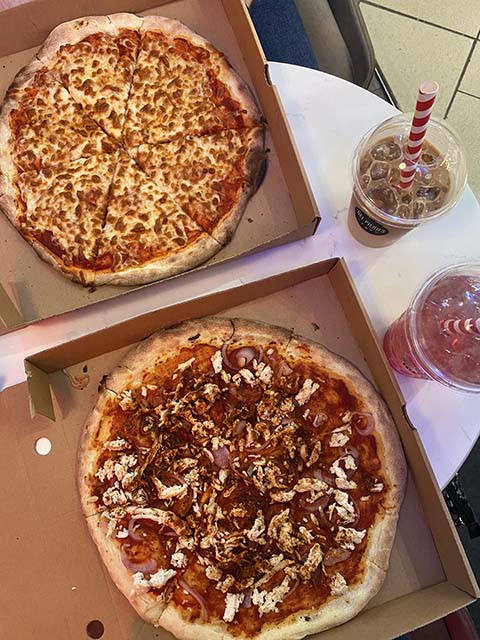 Iced coffee and pizza from Del Piero's
Town Square
Location: Botanic Avenue, opposite the train station
Town Square is a great upmarket place to grab a coffee. It can even be a great place to go for a first date if you want to keep things casual, but not feel like you are in a busy Starbucks in the centre of town!
Town Square do great food alongside their drinks ranging from small bites to more substantial meals like burgers. Aside from providing amazing coffee, Town Square turns into a drinking spot/bar as the day goes on and the evening rolls in, which can provide a great place to go and grab some cocktails with friends. Due to Town Square becoming more of a drinks spot in the afternoon and evenings, I recommend heading to Town Square in the morning if you only want a coffee.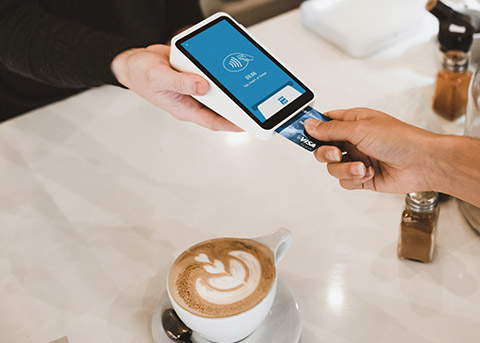 Established Coffee
Location: Cathedral Quarter
Established Coffee opened in 2013 and is renowned for their coffee, available for sitting in or takeaway. They also have a food menu making it a great option if you want some breakfast along with your coffee.
Established Coffee is situated in Cathedral Quarter, offering a minimalist vibe and pride themselves with their Irish, American, and Irish roast beaned coffees. It's defiantly worth a look if you find yourself in cathedral quarter!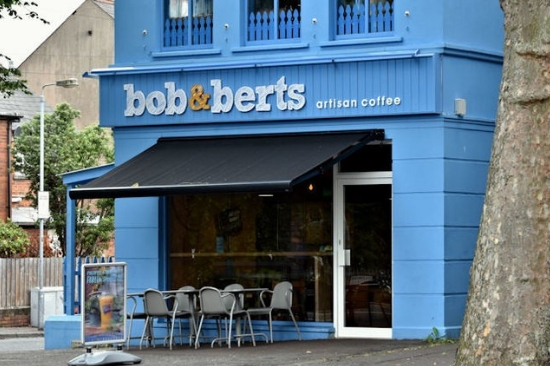 Bob and Berts
Locations:
City Centre (Fountain Street)
Stranmillis Road
Starting off in Northern Ireland, Bob and Berts has grown into a NI based coffee chain expanding into England and Scotland. Bob and Berts uses the slogan 'Proper Coffee – Great Grub' which their extensive food menu lives up to.
You'll often find the Stranmillis branch full of university students from the Stranmillis area getting a cooked breakfast the morning after a night out. Their coffee beans are roasted in NI itself, making Bob and Berts a great option for those who want to support local businesses.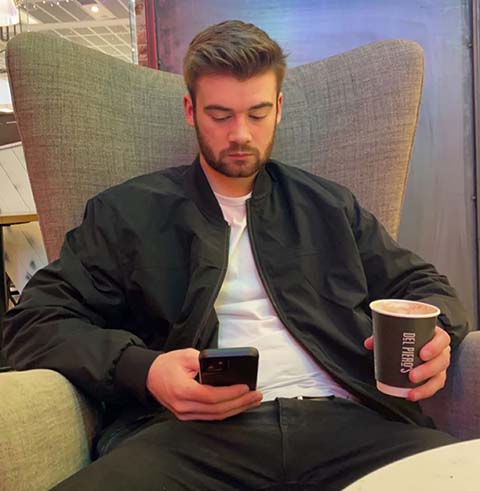 Queen's Accommodation Coffee Bars
These are the best option if you want free coffee close to home. Grabbing a coffee in the BT1/2 or the Treehouse in Elms village can be a great way to make friends or get on with some work in a more relaxed environment. Why not stop by and grab a coffee on your way to lectures in the morning?
If you don't know many people in your accommodation stopping by at your accommodation's coffee bar can be a great way to network and make new friends. Remember you never know who you might meet, and the best part is the coffee is completely free!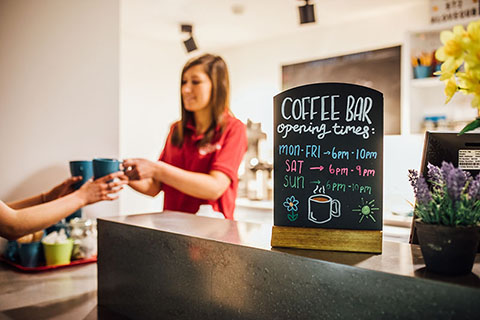 Free coffee in the coffee bars at Queen's Accommodation
Sinnamon Coffee
Location: Stranmillis Road
Sinnamon Coffee are family run independent coffee shops based around NI, with one situated on Stranmillis road. Offering a quieter atmosphere compared to other coffee shops Sinnamon Coffee can be a great place to have a quiet coffee, get on with some university work or read your favourite book.
Maggie Mays
Locations:
Belfast City Centre
Opposite Botanic Gardens Entrance (Malone Road)
Botanic Avenue
Maggie Mays is a family run chain of cafes based in Belfast. The cafes offer a broad selection of teas, coffees, milkshakes, and food options. Maggie Mays is best renowned by students for their milkshakes and for their hangover-cure cooked breakfasts. Maggie Mays being so close to campus makes it a great café to meet up with friends in and grab a late breakfast or lunch between lectures.
Find out more
Eating and Drinking in Belfast
Tobias Hunter-Tod

Computer Science | Undergraduate Student | England

I am a 21-year-old undergraduate student from Herefordshire, England. I've always had a passion for technology and business which led me to study computer science at university. In my spare time you'll find me developing apps or on a night out in Belfast! I lived in Elms BT1 in 1st year and now currently live in the Stranmillis area. In terms of Societies, I am a member of the Wine and Cheese Society and Queen's Computing Society. My interests/hobbies include, app development, travelling, socialising/networking and Enterprise SU events/competitions.