6 Reasons to Love the Literific
Club and societies are great way to make friends when you start uni. There's over 200 to choose from – there's sure to be one that'll take your fancy. For Peter, it was the Literific Debating Society.
The Literary and Scientific Societyis the oldest society in Queen's having been founded in 1850. Here's 6 reasons I love it!
#1
Every week, the society has a different debate on a big issue: some serious; some not so serious. So how about "This House Would Unionise Santa's Elves" or maybe "This House Believes Trump Would Destroy the Planet." As you can probably tell it's pretty varied, but each week is always a debate that you can get your teeth into, no matter how serious it is.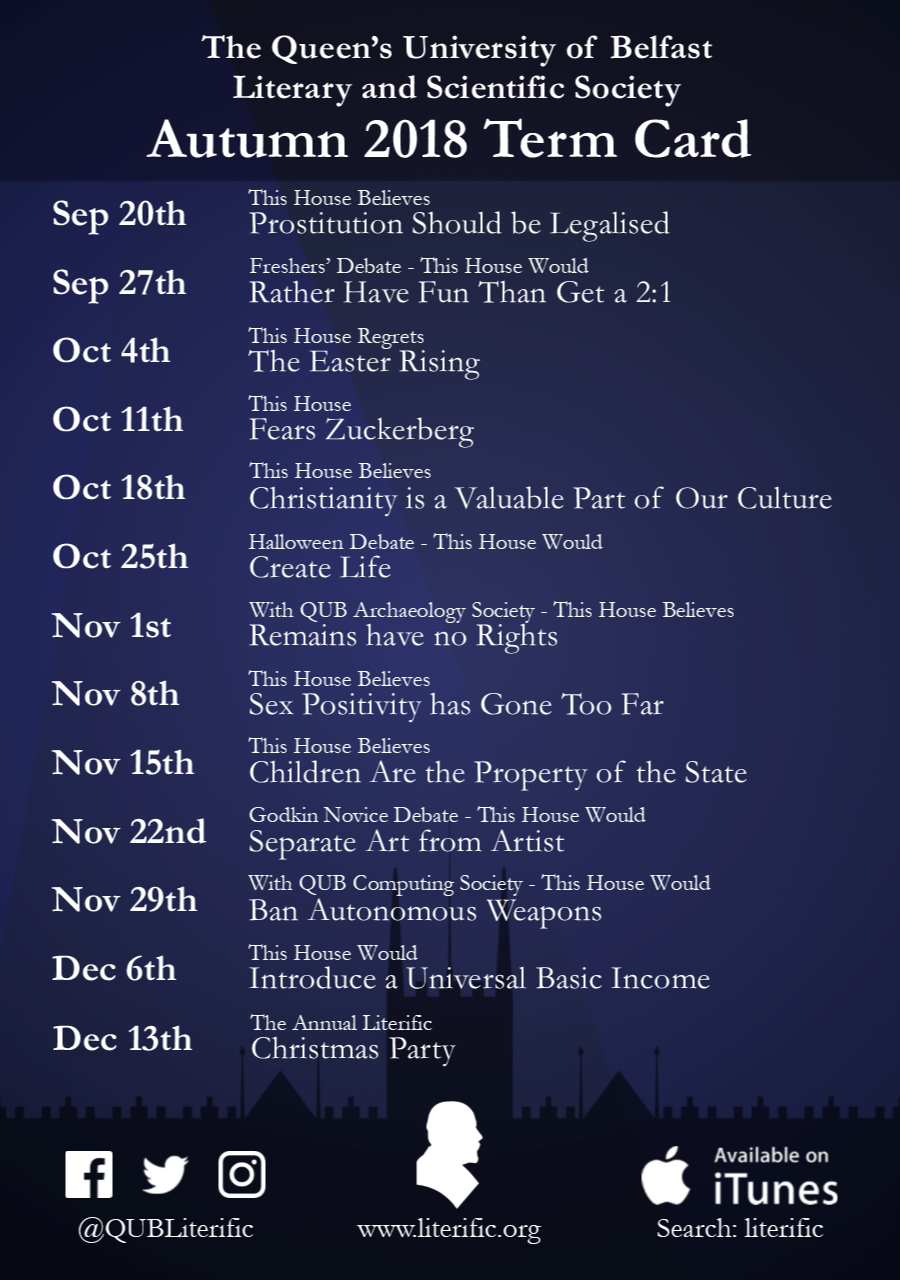 Our autumn debates schedule
#2
I know I probably sound like your careers advisor at school but debating gives you so many skills that will really benefit you. Whether it's public speaking or simply being able to find a flaw in someone's argument, these are skills that employers love! For me, I want to be a journalist so the Literific is the perfect place to hone these skills before entering the world of work.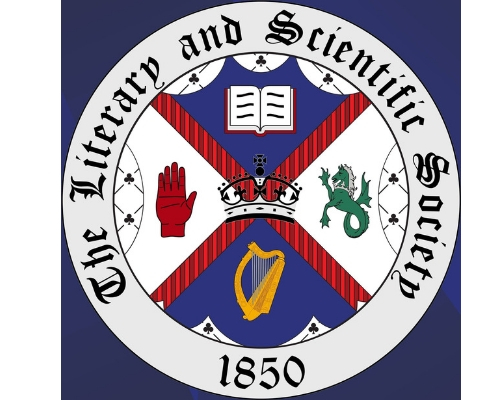 The Literific logo
#3
We don't just do debating. After every debate, we go to the pub where either the debate continues or we just talk about something different altogether! Aside from our regular trip to the pub, we're known for our various socials including our Christmas dinner and we don't just have a formal like other societies – we have a 'Conversazione' in the ridiculously posh Ulster Reform Club.
#4
It's not all just eating and drinking don't worry! We take trips out so for instance we went up to Stormont last year and made use of their empty debating chamber and used it for one of our debates.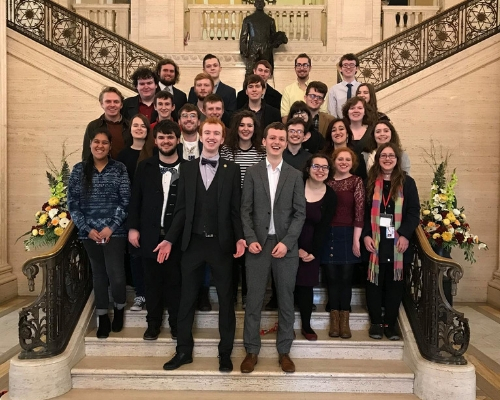 Our trip to Stormont!
#5
Even when we're not all together we have a number of Facebook pages. One advertises the society and its upcoming debates. The other ones are just for members: One for topical debate on current affairs and the other is a smorgasbord of memes giving you constant entertainment when you're not at debating on a Thursday night.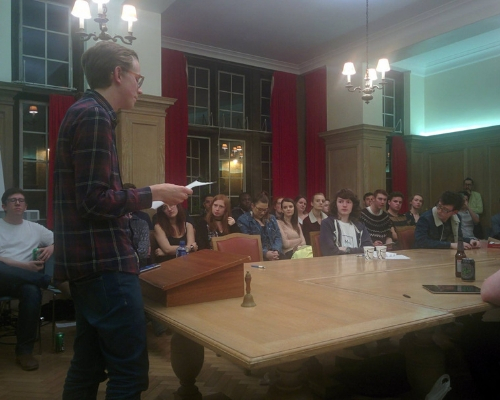 Me speaking at a debate
#6
You meet so many people, no matter the society you join. Quite often, your largest friend circle comes from the societies you are in. There's even some people who meet their flatmates for future years in the over 200 clubs and societies of Queen's.
‌
Take a look at the full list of Queen's Clubs and Societies.
Find out more about Peter's course, English and Linguistics, at Queen's.
Peter Moor

English with Linguistics | 2nd year | Huddersfield, England

I am 19 year old Yorkshire lad, born and bred but now studying English with Linguistics at Queen's. I decided to come to over to Northern Ireland after many holidays visiting family across the country. I am part of the university politics society and the debating society. This semester I'm also doing a French language course - wish me luck! I'm a keen swimmer which is certainly needed when this country has so much good food to offer!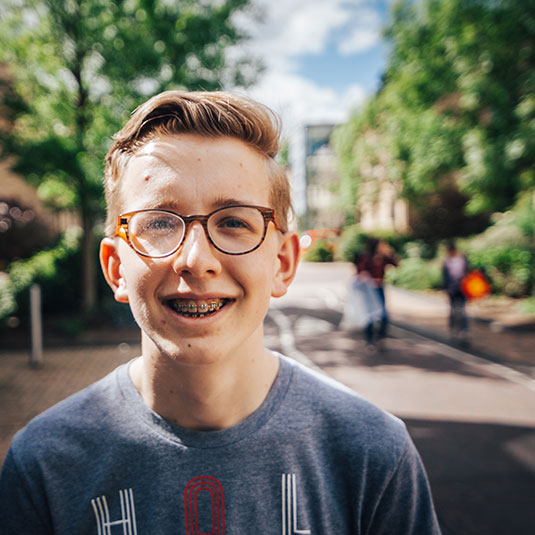 Peter Moor
Student Blogger, BA English and Linguistics