How expensive is student life in Belfast?
Wanjiru Chigiti tells us about the cost of student living in Belfast and shares her top tips for how you can save some money.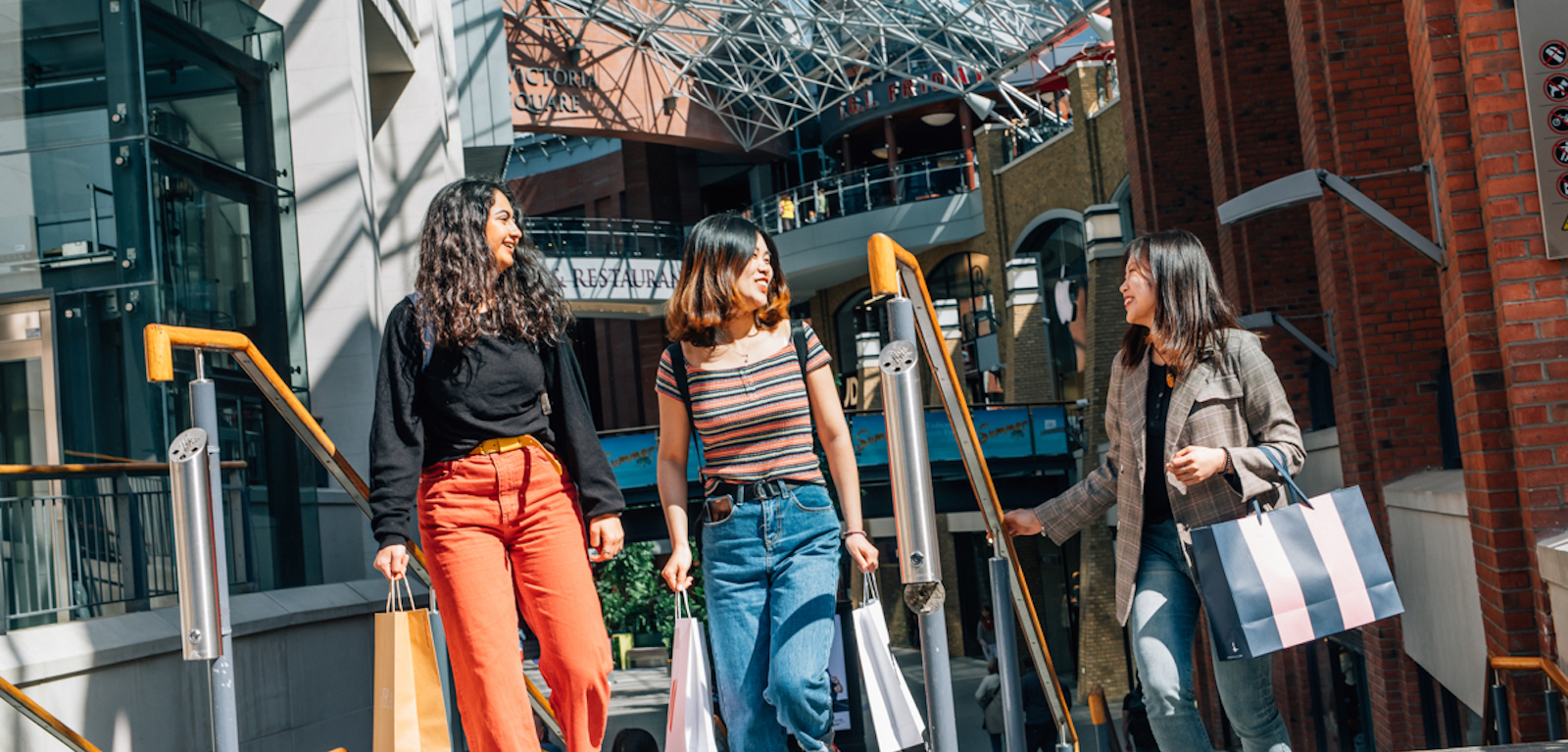 At Queen's, you'll have a student experience like no other. You'll live in the heart of a bustling city and study at a vibrant, world-class university.
But what does this Belfast student experience cost? While expenses will vary from student to student, I've broken down the average monthly spending of a student and include tips and hacks to help you save.
Accommodation
Average monthly spend: £300-550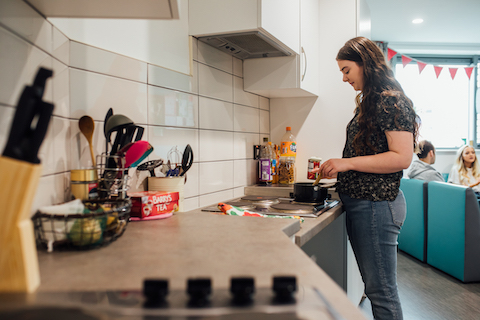 Although Belfast has the lowest student rent in the UK (NatWest 2020 Student Living Index), you'll probably spend the largest chunk of your money on accommodation. Student accommodation at Queen's ranges from campus housing to flat sharing and private housing.
Queen's student accommodation is popular because all-inclusive rates mean you can skip the hassle of paying bills. The university accommodation is within walking distance of campus so you'll save on public transport while being able to socialise with other students. The prices for student accommodation start from £85 a week.
Flat sharing is cheaper than renting a place on your own. It's also a great way to get to know other students and make lifelong friends. The cost of flat sharing will start from around £300 per month, including utility bills. If you really want to experience freedom in its purest form and rent your very own flat, expect to pay at least £500 per month.
Top tip: Know what your rent does and does not cover, for example whether you need to pay utility bills, to avoid nasty surprises down the road.
Food
Average monthly spend: £140-160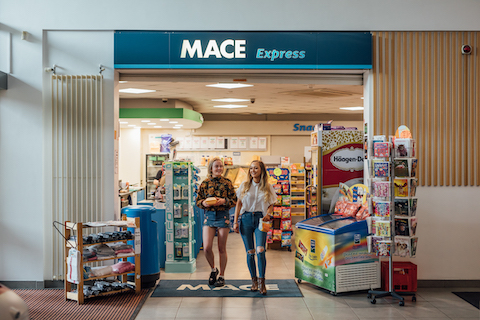 The average student food budget in Belfast is about £35 to £40 per week, which comes to £140 to £160 a month.
A great way to save money is to buy and cook your own food. You won't break the bank with your weekly food shop in Belfast - there are plenty of student budget-friendly supermarkets such as Lidl, Aldi, Tesco and Iceland.
While it costs a bit more, we all like to eat out from time to time. A fast-food meal will cost you around £6 and a meal in a casual restaurant is around £12-13 (obviously, you'll pay a bit more if you go for drinks and desserts).
Top tip: Carry your student card when you eat or go out for drinks as you could benefit from student discounts.
Public transport and taxis
Average weekly spend: £8 - £20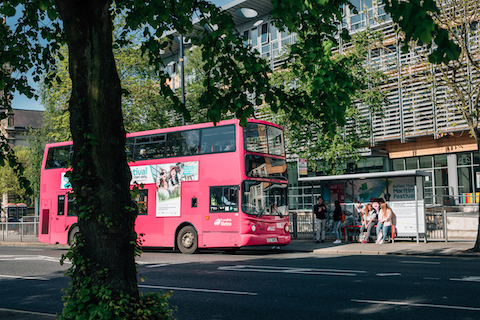 The main public transport service in Belfast is Translink, which operates bus and train services. You'll pay around £4.20 for a day ticket on the Belfast Metro or Glider buses but you can get a dayLink Travel card that will give you a full day of travel for £3.50.
If you ever go on a night out in Belfast, you'll find that the taxis around the city will come in handy. The taxi fares in Belfast are reasonable compared with other major UK cities – you'll pay around £10-15 for a 20-minute taxi journey in Belfast.
A great thing about living in Belfast is that it's a relatively small city and you can easily walk most places – which is a real money saver. The city centre and all its attractions are 15 minutes away from campus and Queen's student accommodation. Walking is an easy, enjoyable and inexpensive way to get around in Belfast.
Top tip: If you are between the ages of 16 to 23, you can get a student discount yLink card that will give you a third off bus and rail travel as well as 15% off transport to the Republic of Ireland.
Sports and leisure
Average monthly spend: £16.50 – £22.50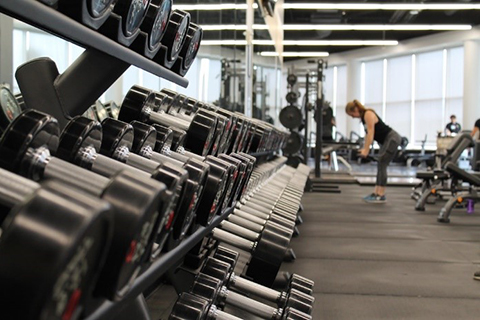 If you're a sporty person, you could save money on the gym with Queen's student membership. Membership starts from £16.50 and you'll get access to a variety of facilities including a fully equipped gym, a swimming pool, diving pools, multi-sports halls, indoor climbing rooms and grass pitches.
But don't worry if you aren't an avid gym-goer, there are plenty of other things to do in Belfast. For example, you could go to the Ulster Museum for free, go shopping in Victoria Square using your student discount or go to a music gig. And there's good news if you're a cinema fan – the average price of a ticket in Belfast is £7.50, about half the cost of a ticket in London.
Top tip: If you fancy a trip to the cinema, take advantage of Odeon's 2-for-1 deal on Tuesdays and Wednesdays in Victoria Square.
Utilities and miscellaneous
Average monthly spend: £30 - £40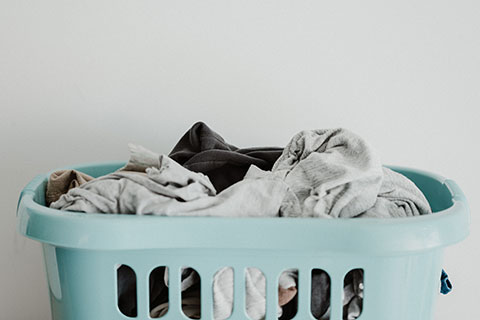 While food, transport, accommodation and leisure are typically the biggest areas of spending for students, make sure you don't forget about minor expenditures.
If you're staying in Queen's student accommodation, you'll save on utilities but you will need to pay to use the laundry room. This won't cost you too much - you'll spend £2.90 for a wash and £1.40 for a drying cycle.
You don't need to worry too much about the cost of textbooks, the Queen's library has an extensive collection of course material and should contain all the information you need.
Top tip: You can cut costs on subscriptions to music streaming apps and delivery services by registering as a student. For example, Spotify has a student a rate of £4.99 per month.
Find out more