My last minute journey to Belfast after clearing and adjustment
Coming through adjustment, especially being the only student in my school to do so that year, was a pleasantly surprising but simple process which led me to where I initially wanted to be in the first place – Queen's.

What is Adjustment?
Adjustment is a process undertaken through UCAS which is used when your exam results were better than expected, through not only meeting your firm choices conditions, but exceeding them. When this happens, UCAS gives you the option to go for either an alternative course or university – or both.
This concept may seem daunting at first, especially if you've been preparing to go to your firm choice for months, however coming through adjustment was one of the best decisions of my life to date.
---
Applying to Uni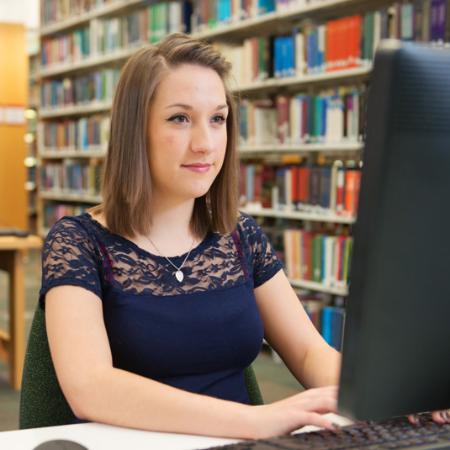 I applied to University of Leeds, University of Leicester, University of Liverpool, Northumbria and Nottingham Trent. I found narrowing down these 5 choices to 2 was the most difficult decision to make during the whole of my UCAS experience, especially when there was speculation what my A Level results would be.
Funnily enough, I hoped to apply to Queen's, although this hope was stamped on when a teacher insinuated I wasn't bright enough – it goes to show to listen to your gut instinct as opposed to other peoples views! In the end, I chose Liverpool as my firm, who gave me the conditions of ABB and Northumbria as my insurance who gave me the conditions of 320 UCAS points.
---
A new first choice...But still thinking about Queen's
With the idea of Queen's becoming less likely, I focused on my exams and getting into Liverpool. The dedication to my first choice grew on me as the time went on, I think by applying for accommodation and going to law open days a 'bond' developed between the university and myself – however in the week before results day, this all changed.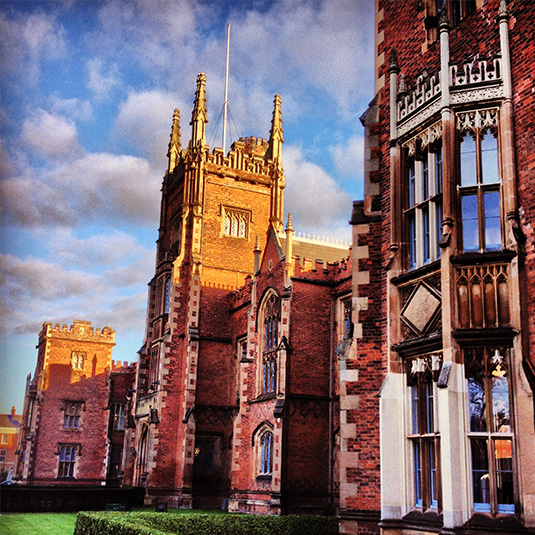 Thoughts like 'what if I did well in my exams and had the opportunity of adjustment?' and 'I wonder if Queen's have any spaces left on the degree?' came into my head – so I looked on their website where I saw accommodation prices, what Belfast life could be like, graduate prospects and more importantly – that they did have spaces on the law course.
I came across facts such as Belfast having the lowest cost of living in the UK and the fact that 99% of Queen's research environment is world-leading or internationally excellent ; seeing these and more made me hope that I did exceed Liverpool's conditions, giving me the opportunity to be a student at Queen's (REF 2021).
---
Results Day - Getting in to Queen's!
I was awake from 6am on results day, frantically waiting to see where my future lay. At 8am I refreshed the UCAS page, coming to the brilliant news that I had got into Liverpool. But my first thought then wasn't 'Yes! I'm into Liverpool!' it was 'Did I get the grades Queen's wanted?' indicating to me that adjustment was the next step to take for me to be happy.
I rushed into my school, opened my results, and seen I got AAB, thereby exceeding Liverpool's conditions and meeting Queen's. I went straight to the telephone and rang their clearing and adjustment line. The lady I spoke to was so kind, and I could tell that she was happy for me and the grades I got (I actually met the lady at Queen's a few weeks ago, showing how it's like a community). I was thankfully told that it was likely that I would be accepted onto the course, and I'd get a confirmation phone call in the afternoon – which I did.
I was filled with questions, such as 'am I guaranteed accommodation?' which is a major factor for everyone coming through either clearing and adjustment. I was informed that all GB and international students are guaranteed accommodation* which was really reassuring and made the process much stress free. I was sent a confirmation email after the second phone call, with details about semester times, accommodation and what the next steps were.
The next step I had to take was to inform Liverpool of my decision – I rang them up, they were understanding and told me that my application for accommodation would be withdrawn as well as other student details.
---
Looking back
Results day was very surreal for me – from being told that I wasn't bright enough for Queen's, to being a Queen's student – this shows that perseverance and dedication can get you where you want to be.
Queen's made sure that processes like adjustment were comfortable for students who were already wracked with nerves, hassle-free with no complications. The fact that this was shown to me from the get to, reinforced my excitement to be a student here, where I've realised that this caring culture is reflected throughout the whole university.
I would recommend adjustment to any student who has the opportunity to do so, as it can take you to a place where you deserve to be as a result of your hard work.
---
*Guaranteed accommodation varies from year to year and was available when Alisha came to Queen's
Alishia O'Boyle

LLB Law | 1st Year | Isle of Man

I was born in Cardiff, Wales and lived there until I was 4 years old. We then (mum & dad) moved to the Isle of Man! I now have two younger brothers, who are 8 & 12. Hobby wise, I enjoy cycling, tennis and netball - I enjoy walking too but that's usually done with an Instagram photo opportunity in mind!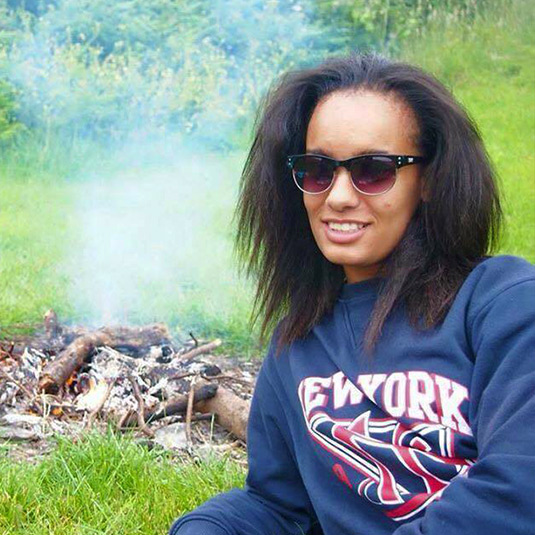 Alishia O'Boyle
Student Blogger, Law LLB