7 movies and TV shows to watch before coming to Queen's
Searching for a cultural reference point before you move to Belfast? Binge-watch these movies and TV shows to get up-to-speed on the local lingo and landscapes, says Ruchismita Bhattacharjee.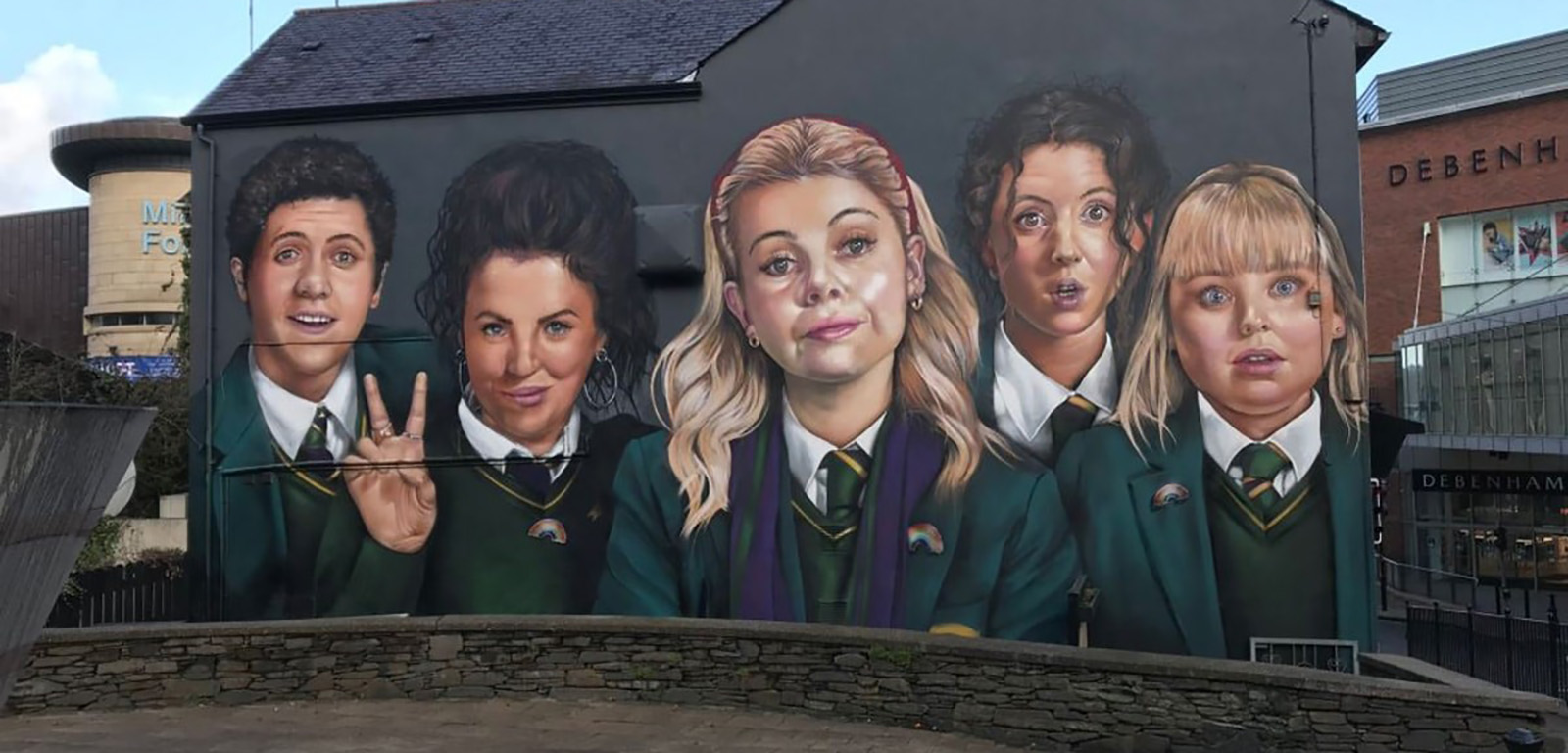 The best way to get to know a new place is by getting to know about its culture and history. The easiest way to do that is to watch shows or movies about that place and see how it is represented in popular media. The following will help you get an insight into the lives of people living in Northern Ireland or studying at Queen's.
1. Derry Girls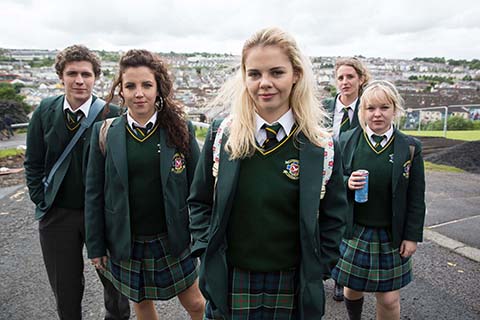 CREDIT: COURTESY OF CHANNEL 4
This is a must-watch to get to grips with the Northern Irish accent. The accent here is quite strong and it helps to familiarise yourself with it beforehand. Trust me when I say it sounds quite different from the American and British accents you might have heard on TV shows. Content-wise, too, the show is quite witty. It is a comedy about five high school kids, set against the backdrop of 'The Troubles' in the 1990s. The show is available on Netflix and has been a major hit across the world.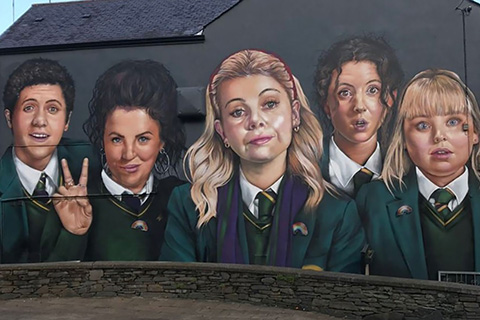 Psst! Don't forget to take pictures with the Derry Girls mural when you visit Derry.
2. Titanic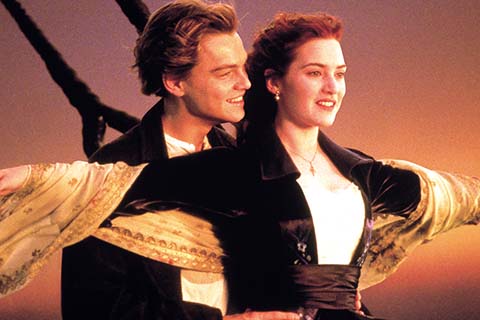 CREDIT: COURTESY OF PARAMOUNT PICTURES
Who hasn't seen or at least heard of the famous 1998 James Cameron movie Titanic? But did you know the real Titanic ship was built here, in Belfast? I have known about Titanic for as long as I can remember but I had never heard of Belfast before I applied to Queen's. A Titanic museum has been built in the former Harland & Wolff shipyard where the actual ship was constructed. If you decide to visit the Titanic Belfast, I would recommend one of the trips organised by the University accommodation as the ticket costs less and you also get a bus from your house to the museum!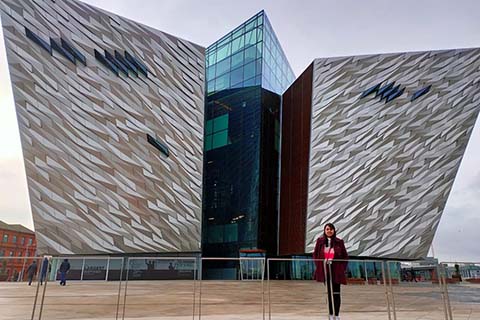 Ruchismita at the Titanic museum
3. Game of Thrones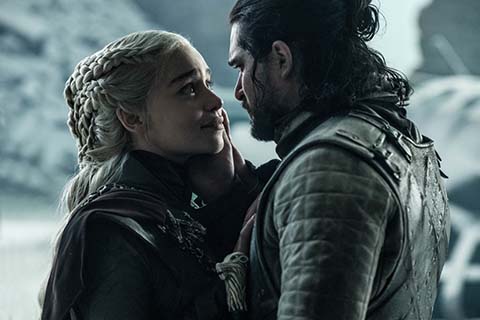 CREDIT: COURTESY OF HBO
Northern Ireland is famous for Game of Thrones. Major parts of GOT were shot here and those particular places have become major tourist attractions! There are many specialised GOT tours available from Belfast and the accommodation team arranges one too. The Giant's Causeway and the Dark Hedges are the most famous ones.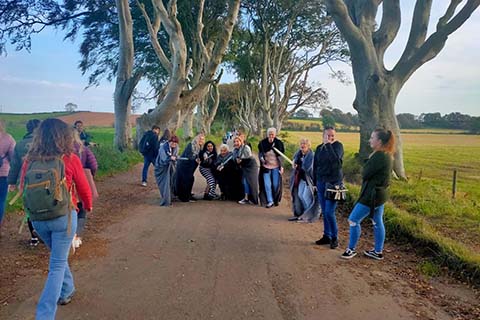 A GOT fan club in the Dark Hedges.
4. Bump along the way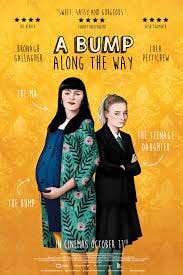 CREDIT: COURTESY OF BUMP FILMS
I still remember seeing the posters for this movie on the public Translink pink buses when I was new in Belfast. This movie is again great for getting used to the typical Northern Ireland Accent. It's funny, quirky and a decent watch to get an idea of the idiosyncrasies of the local people.
5. The Young Offenders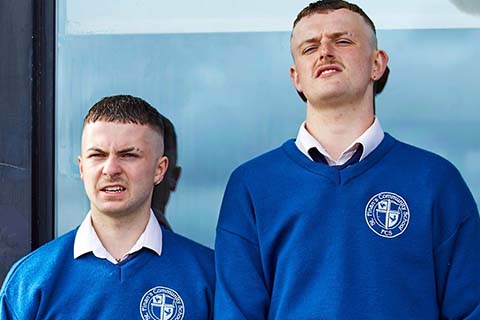 CREDIT: COURTESY OF BBC
My Irish housemate introduced me to this show. Her words were something like this, "I want you to watch this show because I want you to see what my family enjoys". The accent in this show is from the south of Ireland but it's a good bit of craic.
6. Line of Duty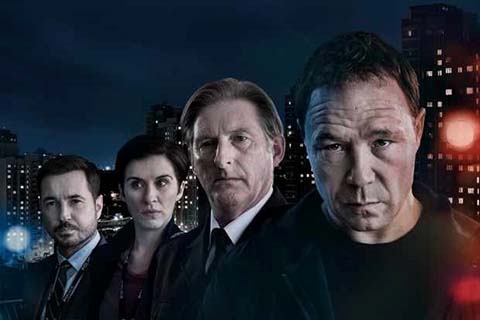 CREDIT: COURTESY OF BBC
This series was shot here in Belfast! This series gained widespread public and critical acclaim. It is a British crime drama about how a team of detectives uncover cases of corruption.
7. The Fall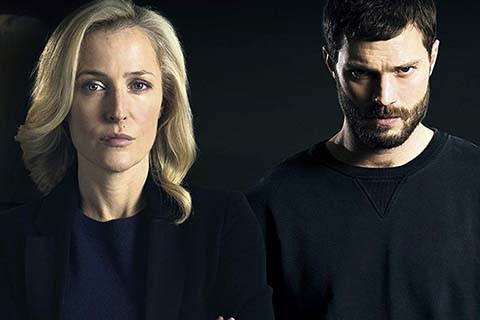 CREDIT: COURTESY OF BBC
This is another British-Irish crime drama set in Northern Ireland. It follows the story of a detective from London, Stella, and a serial killer, Paul Spector. Paul Spector is responsible for attacking professional women in Belfast. Yikes! Don't worry, this is just fiction. The plot is inspired by an American serial killer so it is safe to say that you will be pretty safe in Belfast.
Discover Game of Thrones in Northern Ireland.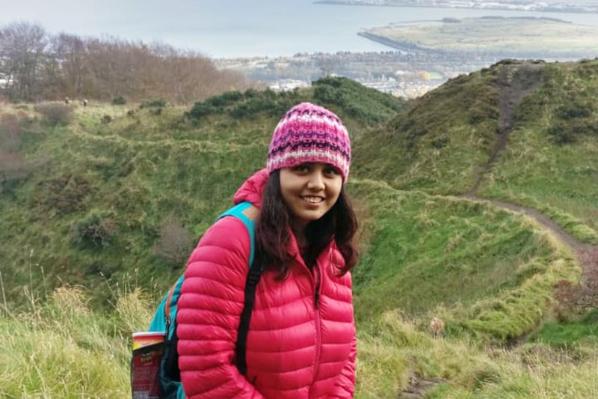 Ruchismita Bhattacharjee
MSc Business Analytics