7 Reasons to Study Abroad at Queen's
Are you thinking about studying abroad but can't seem to make up your mind? Here are some reasons you should study abroad for either your whole degree or even just a semester!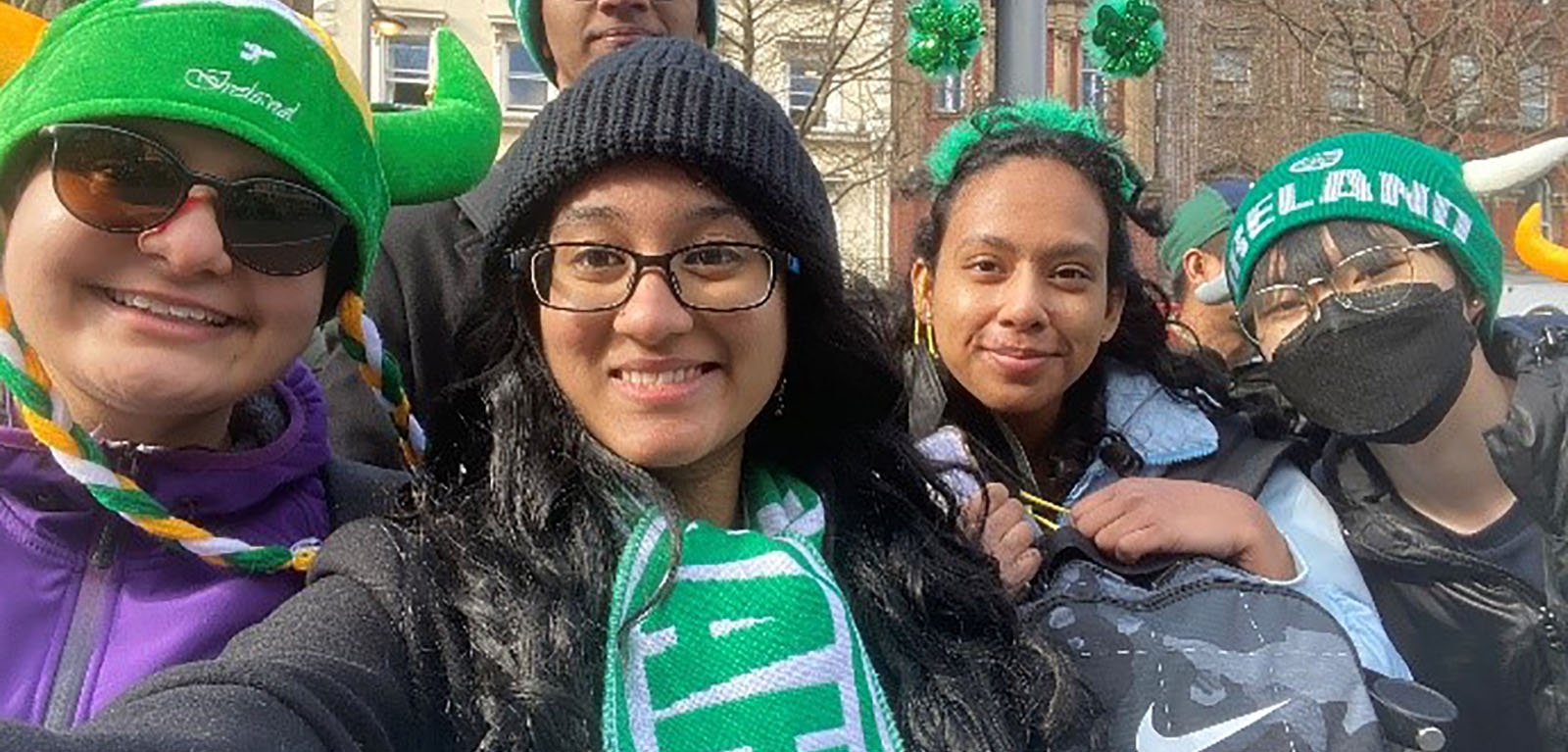 1. Personal Growth
Travelling to another country to study gives you a more expansive view of the world. In the process of settling in, you will gain valuable skills and experience, which you would not have been able to do so just by only living in one country.
Getting out of your comfort zone will truly push you to learn new things and become a better version of yourself. Experiencing different things will broaden your horizons and provide you with unique viewpoints and opinions of the world.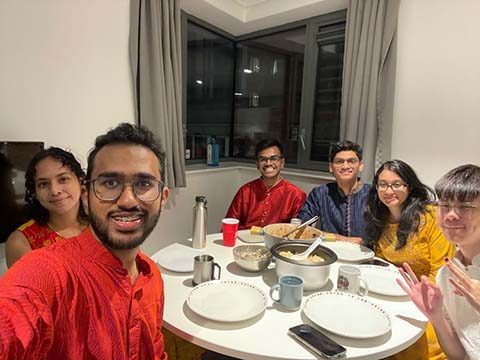 Me and my flat mates
2. Learn how to be independent
Studying abroad helps you become more independent as you will undoubtedly face many challenges that you will have to learn how to handle by yourself. Being alone in a new country is truly a scary but liberating experience. Navigating all the challenges that come your way will help you gain newfound independence that enables you to grow as an individual.
You will learn crucial adulting skills such as budgeting your finances, managing your time and learning how to comprise and live amongst flatmates/roommates. These may all seem quite hard at first, but trust me, these skills are better learnt early and will be extremely helpful in the long run.
3. Experience a different culture
Living in only one country your whole life may not grant you the experience of learning about other people's cultures worldwide. When studying abroad, you get to expose yourself to an entirely new country's culture. Moving to Northern Ireland, you can learn about their unique Irish history, traditions, holidays, and more!
Don't be shy to ask people questions, as the people here are one of the friendliest people I've ever met in my entire life. They are more than willing to share the stories of their life here and the country's history. They might even give you tips on where are the best places to visit and have fun!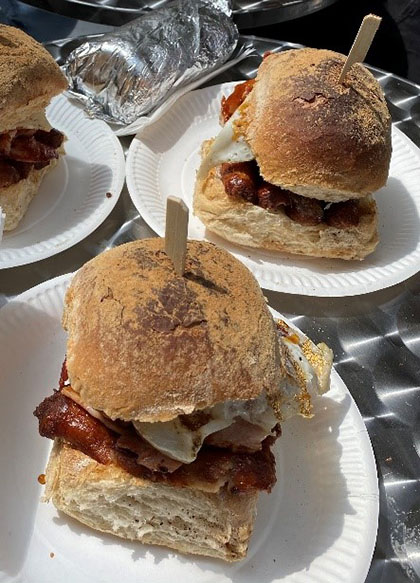 Trying out the famous Belfast Bap at St. George's Market, Belfast
4. Travel Around the World
Another reason to study abroad would be the easy accessibility of travelling! Not only can you travel within the country you are studying in, but you can also visit other neighbouring countries. For example, studying in Northern Ireland allows you to travel to Ireland on the bus and back for only £17, how amazing is that!
Learning to plan your travel itineraries also provides you with valuable travel skills which will help you save money. Seeing new countries and cities will also help expand your personal understanding of the world and change your perception of life.
One of the best parts would be absorbing the best of each culture and adapting them into your own life. It could be something like trying out new foods and learning how to make them, or it could also be adopting specific values into your life!
All the travelling you do while studying abroad will one day end up being great conversation topics with anyone.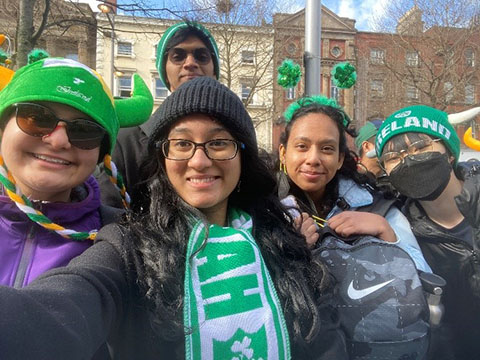 My friends and I visited Ireland for the St. Patricks Day Parade 2022
5. Meet a diverse range of people
When studying abroad, you meet not only people from that specific country but also international students from all over the world who have come to study abroad just like you. This allows you to meet a diverse range of people who can introduce you to new cultures and practices.
If you exchange social media details, you can still keep in contact and see what their lives are like in their own countries. Further to that, if you wish to visit their country, you can ask them for travel advice and the best places to visit known only to locals to have an authentic experience. You may stay in touch with them in the long run, but the memories spent with them will be worth it even if you don't!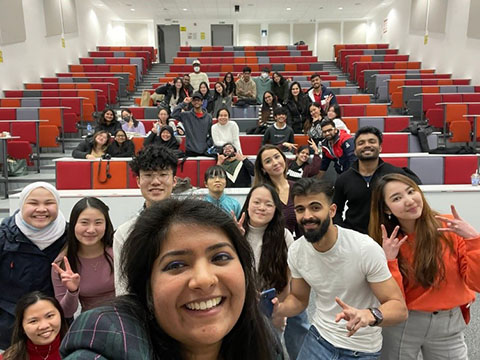 I met new people by volunteering in the Qulture Shock Event by QUB International Student Society (QISS)
6. Find New Interests
Being all by yourself may push you to try new things that you wouldn't have thought of before when you were back home. It could be learning a new skill or even experiencing something different.
Your mindset changes when you study abroad and it gives you the confidence to try new things often to ensure you spend your time here wisely before you go back to your home country.
Universities abroad may offer more varieties of clubs and activities that you can join to try new experiences. Queen's University Belfast offers over 215 clubs that you can join. An example of some of the unique clubs led by students in Queen's is the Trampoline Club, Mountaineering Club, Caving Club and many more!
The best part is you don't have to have any prior experience to join most of the clubs and activities. I had joined a Stock Market Challenge hosted by QUB even though I had no prior knowledge of the subject in hopes of learning something new!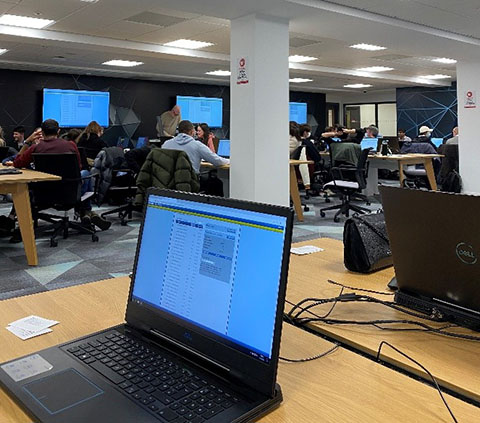 Participated in a Stock Market Challenge organised by QUB
7. Access to Better Quality of Education
Studying abroad gives you a chance to experience different styles of education systems and may provide you access to a better quality of education. This could mean going to a university that is much more well-known than the universities in your home country for the specific major you intend to pursue. Having the option to study abroad also means you are not limited to certain universities and programs in your home country, as you have a wider pool of options to pick from.
In a nutshell, I hope all the reasons above managed to help you make your decision to study abroad easier. Studying abroad is a once in a lifetime opportunity, and if you have the luxury of doing so, don't be afraid to take on the experience!
Find out more
Come to Queen's for Study Abroad
Darshana Araventhan

Law | Undergraduate Student | Malaysia

I am a 3rd-year transfer student from Malaysia doing my final year of Law degree at Queens University Belfast. I live in the Queen's Accommodation Elms BT1 at Belfast City Centre, which is convenient as there are many amenities nearby. Apart from attending classes and studying, I love trying out new recipes and cooking for my flatmates. I also enjoy travelling during the holidays and have visited several places in Northern Ireland during my stay here. I hope you enjoy and find my blogs useful during your time at Queen's!