How International Societies at Queen's Helped Me Make New Friends
Making friends can be hard, especially if you're entering University in your First Year. Fear not, as Liang shows you how Queen's has allowed him to network and connect with the right people even before he landed in Belfast.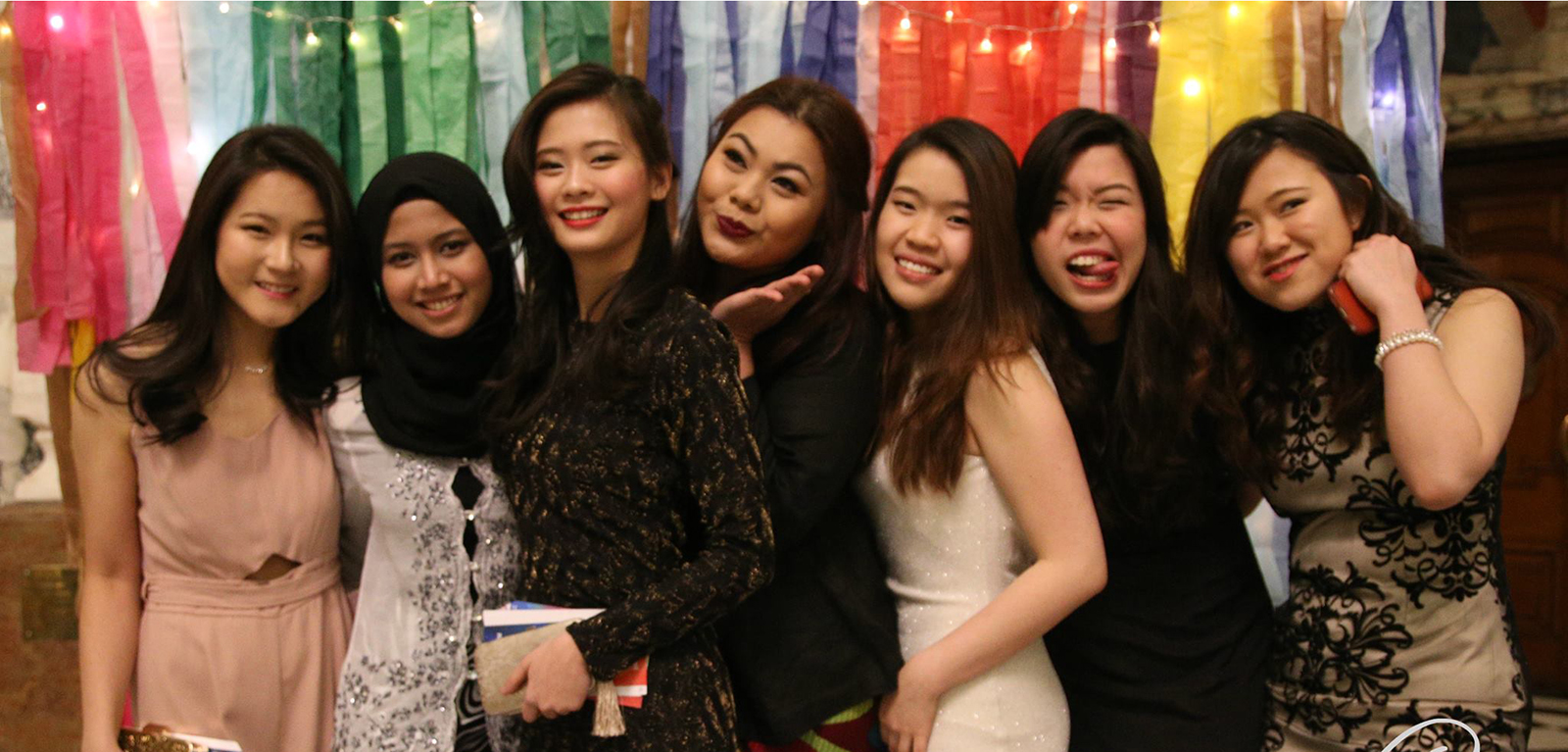 Going to a foreign country to study can sound scary to most people. The thought of not seeing your friends and family for a long period is usually a worry that many go through when considering studying abroad.
Well, fear not, as I have three top tips to share on how I overcame this with a few simple steps.
1. Join An International Student Society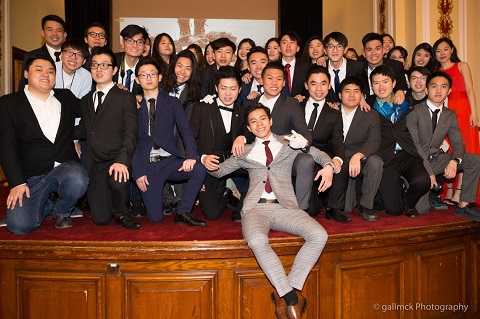 If you're an International Student, chances are you'll likely want to meet others from your country that are like-minded or share the same struggles with you.
It's always better to have someone from your home country guiding you through the wind. That's where the International Student Societies at Queen's come in to play.
The Malaysian Student Society of Northern Ireland is a student-led group who organise activities in for Malaysian students – from Mamak Night, Malaysian Night and more!
Also, if you are a Malaysian student worried about your first year in Queen's, these guys have got you covered. They are a really friendly bunch to talk to.
2. Get Connected Before Arriving At Queen's
One thing that really caught my attention about Queen's University was the ability to connect new and potential students with current students and alumni.
Some examples:
A welcome message by the President of the Law Society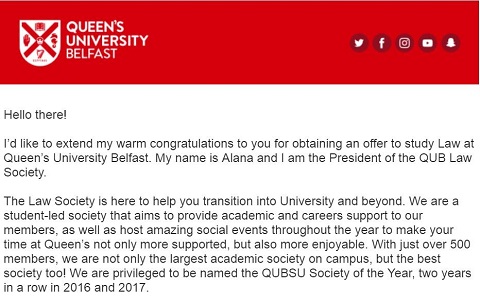 A welcome message by students who are currently studying at the University:

This system allows new students to clarify any questions they might before pursuing their studies at Queen's University.
3. Join Activities Hosted By These Societies
The best part is that you can even make new friends in your home country before you leave to Queen's!
The Malaysian Student Society of Northern Ireland recently held a Pre-Departure Briefing at the Sheraton Imperial Kuala Lumpur Hotel on the 5th of August. The session included a breakout session and lunch for students that will be leaving to study at Queen's soon.
This was a fantastic place to meet new friends and make new connection. Since everyone is pretty much in the same boat, it was really easy to start a conversation and meet new people.
So what's the secret to making friends?
Queen's International Student Societies are a great platform to socialise and network, but ultimately it boils down to you and how you take advantage of the opportunities on offer.
This is especially true for Malaysian students who can sometimes be constrained by a culture that is wary of meddling into other people's business! With a bit of self-confidence you can flip that mentality on its head and start talking. Trust me, it totally works!
Hew Hoong Liang

LLB Law| 3rd year |Malaysia

Hi there! I am a 21 year old Malaysian pursuing my final year of law degree in Queen's University. Nature lover, part time geek and a passionate writer. My passion for writing started to developed into a skill when I served as writer and journalist of a legal tech startup back in Malaysia. Now, I am casual blogger looking to share my experiences and thoughts in Queen's through my writing. I hope my blog serves as a unique point of interest for Malaysian students like me who are studying at Queen's or thinking about coming here!

Fun fact: I am trilingual and I love to explore and get lost in different cultures and traditions.

‌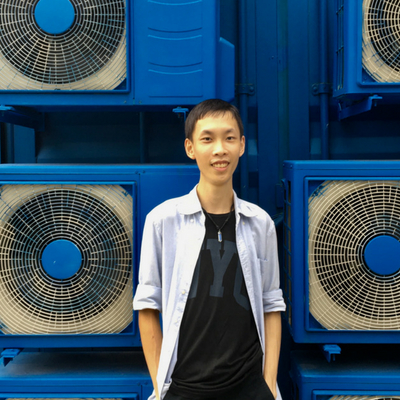 Hew Hoong Liang
LLB Law I 3rd Year