New to Northern Ireland? Here are five great day trip ideas
Yi Kang Choo tells us about his top five day trip ideas for students living in Northern Ireland.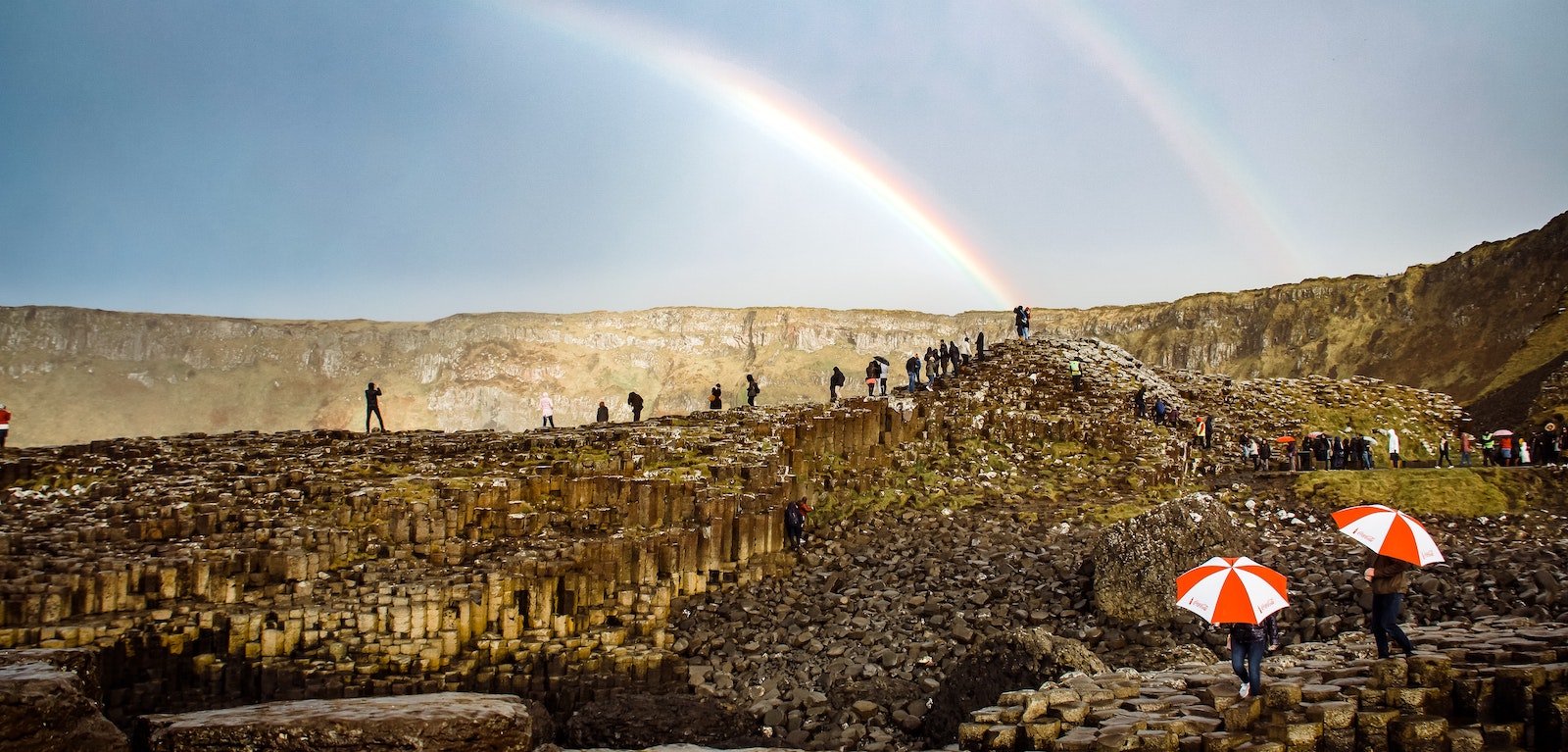 Every student knows that when it comes to choosing a uni, location is a really important factor.
As an international student, I wanted to study somewhere where I could explore and which had loads of things to do. This was part of the reason why I chose to study at Queen's. It turned out to be the perfect choice – in my eyes, Northern Ireland is one of the best tourist and nature spots in the world.
Here are some of my top suggestions for a great day out in Northern Ireland.
1. An obvious choice – The Giant's Causeway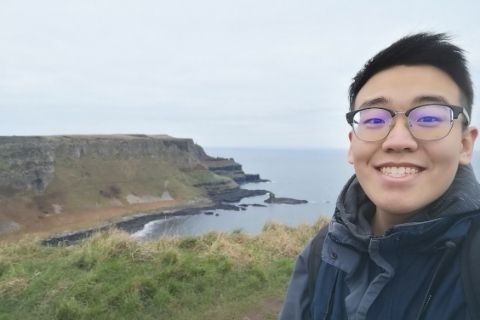 Well, I had to mention The Giant's Causeway in this blog. It's probably the most well-known tourist attraction in the country, but I believe it completely deserves its popularity. It has even been declared a World Heritage Site by UNESCO.
The Giant's Causeway is breath-taking with hexagonal columns forming steppingstones that lead straight into the sea. I always knew The Giant's Causeway was going to be beautiful, but I didn't expect the fascinating folklore and stories that surround the area such as the tale of Fionn mac Cumhaill.
Not only is it a great day out, but it's also conveniently located close to Belfast. I got there by bus and it was an incredibly quick and scenic journey.
2. A classic seaside town - Bangor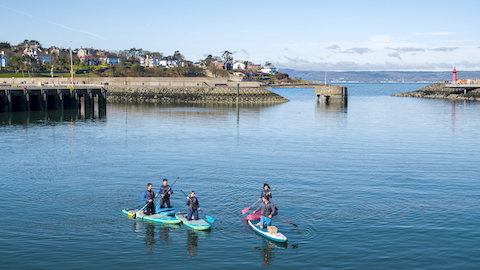 Bangor is a seaside resort right on Belfast's doorstep. As you'd expect, it is easily accessible from the city and I got there by train in around an hour.
In my opinion, Bangor is one of the most unique and fun seaside towns in Northern Ireland. There's plenty to do and you could easily stay for a day or two to explore. However, I just went for a day trip and took a coastal walking trail to Helen's Bay. It was a long walk and pretty tiring, but you'll be rewarded with really beautiful coastal views.
3. The best place to learn about Northern Ireland – The Ulster Museum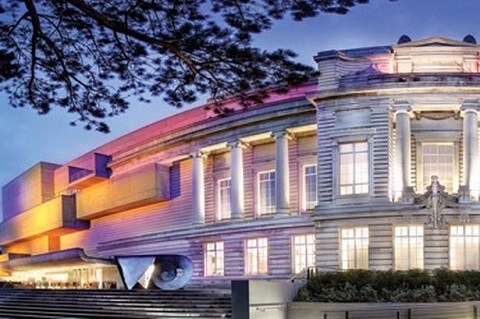 If you'd prefer to spend a day closer to home, The Ulster Museum is the perfect choice. It's right next to Queen's and, even better, it's free! This makes it one of the most student-friendly experiences in the city.
I didn't know a lot about Northern Ireland before I started studying here, so I found the museum a lovely place to learn about the history of my new home. There are always cool exhibitions on - I even got to see a dinosaur fossil collection. You can meet the museum's resident mummy, Takabuti. I can safely say that I did not expect to find an Ancient Egyptian mummy in Belfast!
4. A welcoming and relaxing small town - Portrush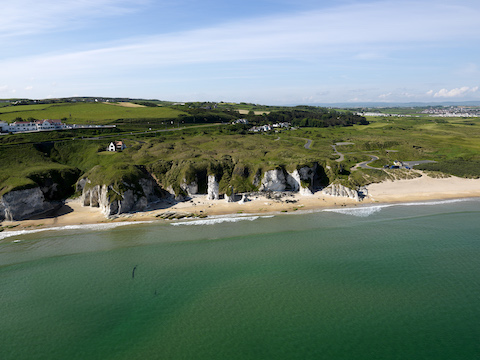 Portrush is a fun and friendly seaside town that is one of the most popular holiday destinations in Northern Ireland. It was originally a small fishing village and is a welcoming community.
My favourite thing to do in Portrush is visit the beaches and relax by the sea. If you're feeling a bit stressed from exams or deadlines, or if you just want to escape the city for a bit, Portrush would be my number one suggestion. While you're there, you could take a quick trip to the nearby Portstewart if you fancy great seafood and cool shops!
Once again, Portrush is really easy to get to from Belfast. I just hopped on a train from Botanic Station and arrived in under two hours.
5. Sandy beaches on Belfast's doorstep - Helen's Bay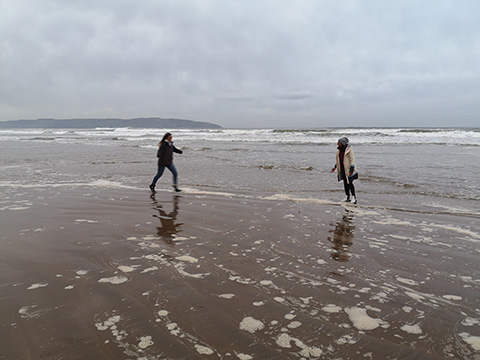 The sandy beaches of Helen's Bay are by far the best within the Belfast area, which makes it an incredibly popular destination for locals.
I found that there were fewer shops here than in other seaside areas in Northern Ireland, but the location is super convenient! This makes it the perfect spot for a scenic picnic or a barbeque with your friends. So if you have a free day but you don't fancy travelling too far – Helen's Bay could be the perfect location for a spontaneous day trip.
These were my five favourite day trips during my time at Queen's but there are so many more places you can explore. From the dark hedges made famous by Game of Thrones to the walls of Derry/Londonderry – there's so much to see and do in Northern Ireland. My advice would be to make the most of living in this beautiful part of the world while you're here.
Find out more: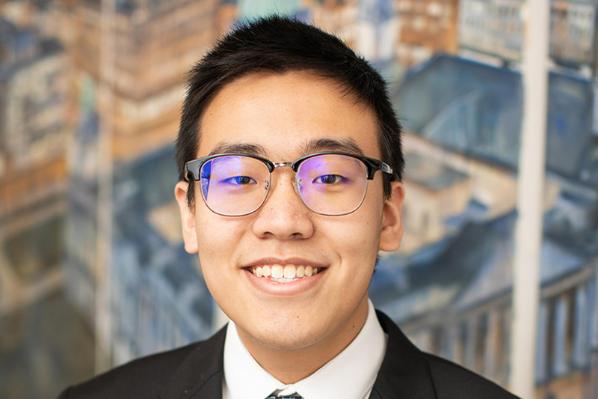 Yi Kang Choo, LLB Law