Three Cheap Day Trips from Belfast
Feel like you need a little weekend adventure but on a tight budget? Here are a few cheap day trips you can do from Belfast without breaking the bank!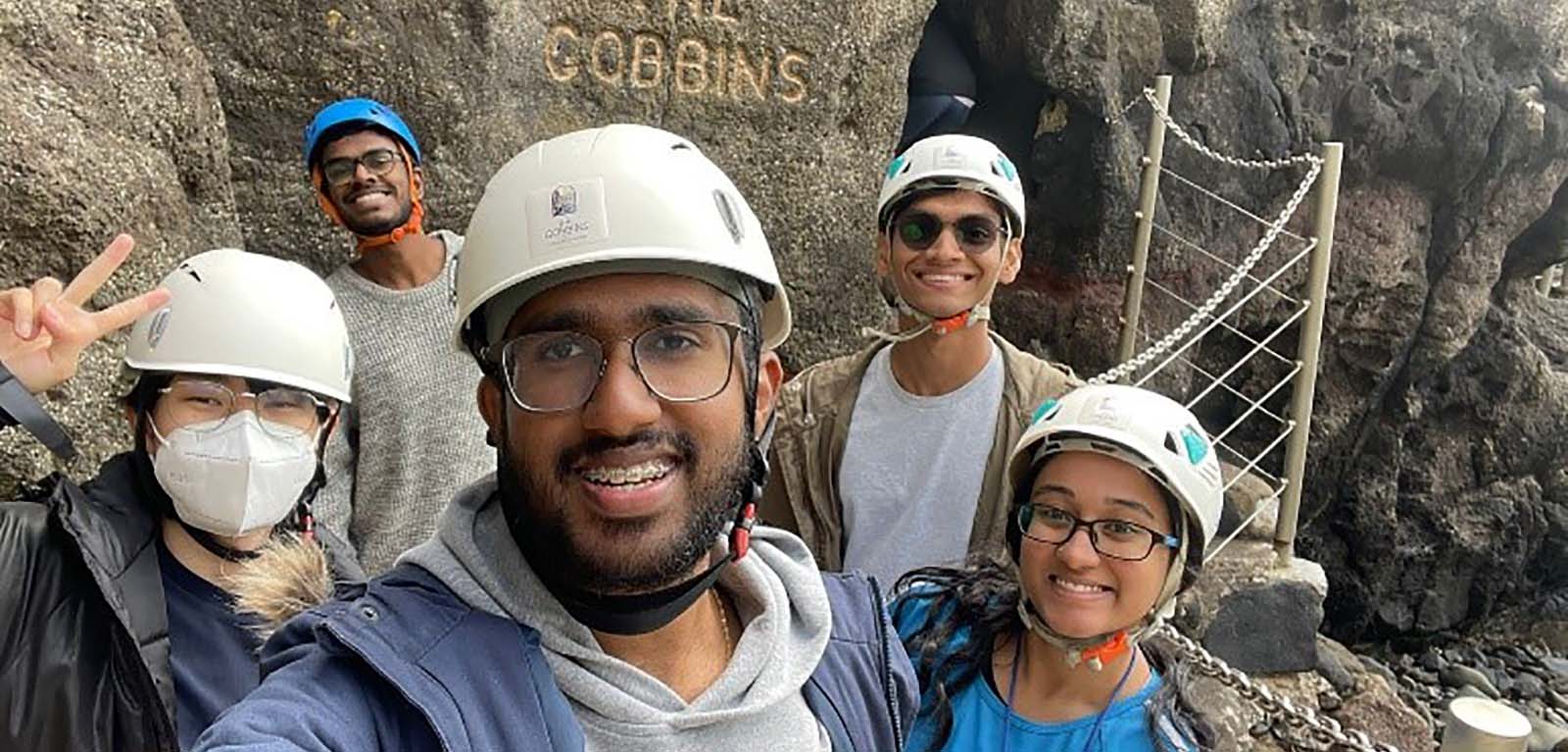 1. Mussenden Temple
Mussenden Temple is located near Castlerock in County Derry/Londonderry. The circular building is located at the edge of a cliff and overlooks the Downhill Strand. It truly is a beautiful sight and is one of the most photographed places in Northern Ireland. There is also no entrance fee to the area.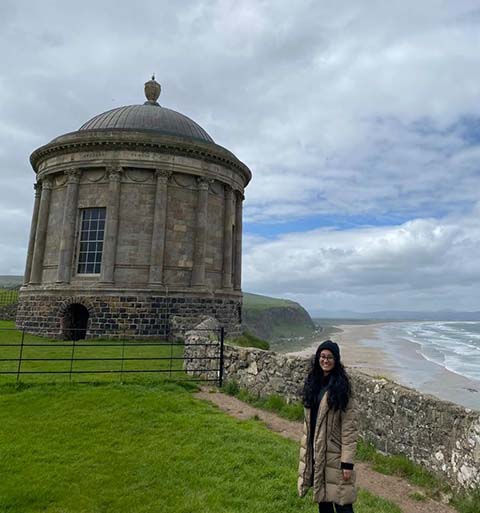 Darshana at Mussenden Temple
How to Get There?
To get to Mussenden Temple, you can catch a train to Castlerock station from the Great Victoria Station if you live near BT1 or any other train station near you. Make sure to use your YLink card to be entitled to the student discount. A return ticket to Castlerock would cost about £14.
It takes about 1 hour 15 minutes to get there by train. The journey is quite long but the views from the train were absolutely beautiful! However, you can always just take a quick nap or watch some downloaded TV shows on the way there too.
Once you arrive at Castlerock station, Mussenden Temple is another 15-20 minutes' walk away. Unfortunately, there are no buses there from the station as far as I know.
What to do there?
Mussenden Temple is located in Downhill Demesne which is an open space that is free for the public to explore. There are many other places to look around in the estate as well such as the Bishop's Gate, The Bog Garden, The Mausoleum, Downhill House and the Lion's Gate. If possible, try to go on a sunny day so you can stroll around the area without any worry of being drenched by rain. You can also read about the history of the places on the signs near some of the locations. There is even a QR code in the Downhill House that you can scan to know more.
The place is also dog friendly so you might see people walking their cute dogs around the area. Seeing cute dogs always boosts your mood!
You can also get a quick coffee at Al's Coffee Hut nearby Lion's Gate to warm yourself up and just sit down and relax. The coffee had the perfect amount of sugar and is reasonably priced.
2. Gobbins Cliff Path
The Gobbins Cliff Path is a hiking area located in Ballystrudder, Islandmagee. The path consists of steel bridges and safe pathways around the cliffs. It is definitely one of the most unique experiences you can try out here in Northern Ireland as looking at the views of the place and the wildlife around the area is truly incredible. The place is only accessible by guided tours and the tickets cost £14.50 each for students.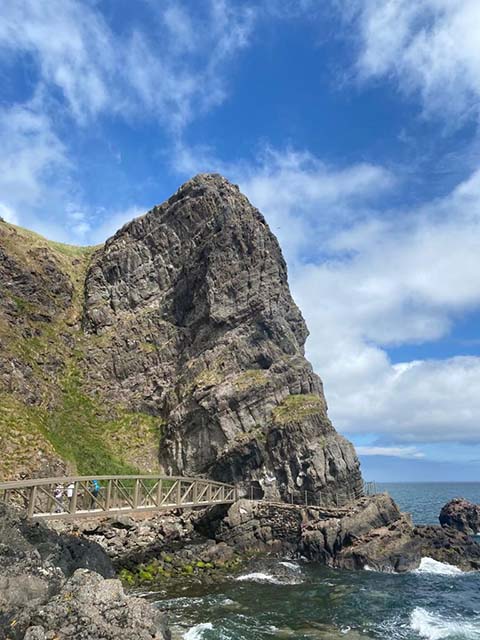 Gobbins Cliff Walk
How to Get There?
Once you buy your tickets, it will be stated that the meeting point would be the Gobbins Visitor Centre. To get there, you can take a train from Belfast to Ballycarry. Using your YLink card you get a return ticket for £7.
After arriving at the station, the Gobbins Visitor Centre is about a 15 to 20-minute walk away. You can follow the signboards pointing to the location along the way or also use Google maps if you're worried you might get lost.
What to do there?
After a short briefing, the guide will pass you helmets for safety reasons and the group of people in the tour will be ushered into a van to be brought to the cliff paths.
The coastal walk is supposedly a 5km walk but honestly, it doesn't feel that far and is very doable. The guide stops at certain areas to give a brief history of the place and also point out the many wildlife living there. It was refreshing to feel the breeze of the sea and also fun to do this activity with a group of friends.
Once you're done with the walk, you can go have some delicious ice cream at Rinka's which is a shop that you have to pass by on the way to the train station to head back home. There are many flavours to choose from and is only £2 per scoop of ice cream.
3. Bangor
People usually visit places like Derry and Portrush from Belfast as those are one of the main attraction sites. However, Bangor which is a small seaside city in Northern Ireland is the perfect low-key place to enjoy a relaxing day out and take a break from studying.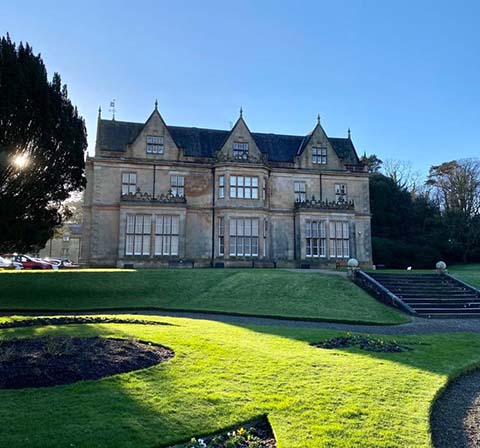 Bangor Castle
How to Get There?
You can take a train to Bangor from Belfast for just £6.20 for a return ticket using your YLink card. The journey is less than an hour away. The view from the train is quite beautiful as Bangor is a coastal city as such it passes by the sea and beaches on the way there.
What to do there?
Contrary to what most people think, there are actually a lot of places you can visit in Bangor on foot. To name a few would be the Bangor Castle, the Walled Gardens, North Down Museum, Bangor Marina Bay and many more. You can just take a relaxing stroll around the areas and enjoy the small city views.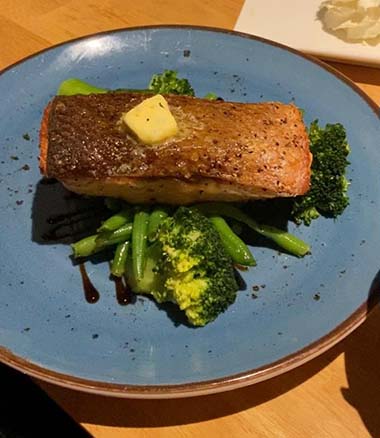 Enjoy some fresh seafood in Bangor
There are also many restaurants in the area serving locally caught fresh seafood dishes which you can try out! If you're on a budget you can always bring a packed meal and eat it on a bench in the Marina Bay facing the luxurious boats and yachts parked in the bay.
Find out more
More blogs about Belfast and Northern Ireland
Translink for busses and trains
Darshana Araventhan

Law | Undergraduate Student | Malaysia

I am a 3rd-year transfer student from Malaysia doing my final year of Law degree at Queen's University Belfast. I live in the Queen's Accommodation Elms BT1 at Belfast City Centre, which is convenient as there are many amenities nearby. Apart from attending classes and studying, I love trying out new recipes and cooking for my flatmates. I also enjoy travelling during the holidays and have visited several places in Northern Ireland during my stay here. I hope you enjoy and find my blogs useful during your time at Queen's!