What To Pack for Uni When You're Going to Live in Queen's Accommodation
Moving into Queen's Accommodation is really simple, especially once you know what to bring. Liang is here to break it down for you!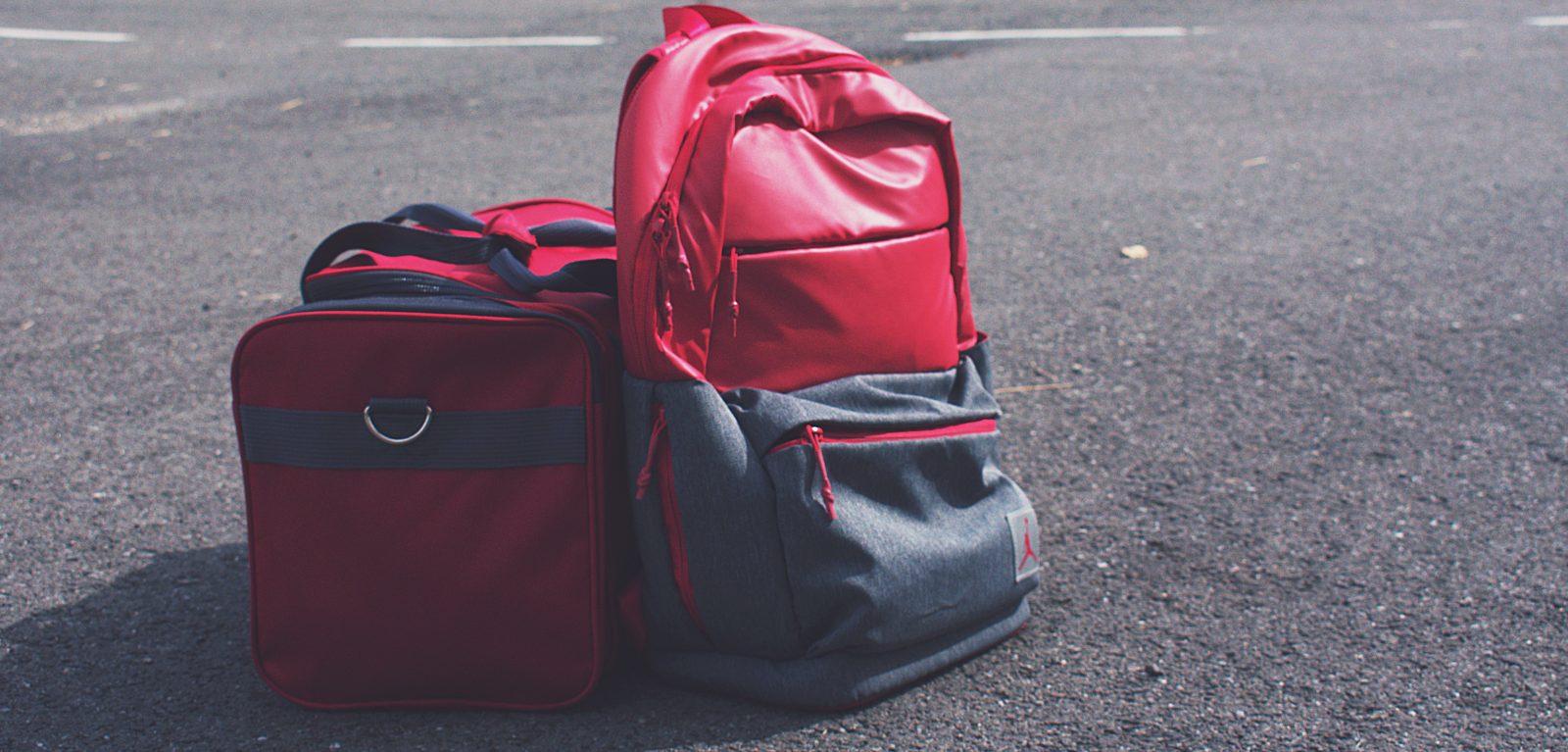 So you've got the grades and now you're off to Queen's! The next step is to start: PACKING.
But what should you bring? If you're moving from abroad, or even from just down the road it's useful to know what you need to pack and what you don't.
My advice here is to pack only the essentials. I'm going to break down this article into three sections:
What You Should Bring
What's Included at Queen's Accommodation
Where To Buy Everything Else
Hopefully, it will give you a good idea of what to expect from moving into Queen's Accommodation or will at least provide a good place to start your packing list.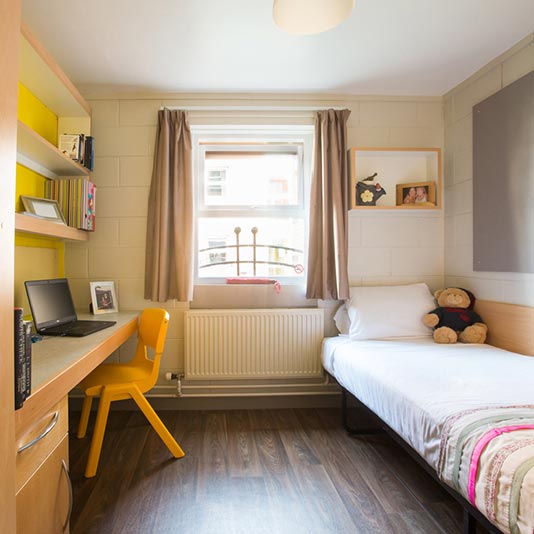 What You Should Bring
Here are a few items I recommend bringing:
Clothes: Pack them according to seasons. The weather starts to get colder as the year progresses!
Shoes: I recommend bringing good walking shoes, a pair of boots and a formal shoe.
Jacket: Do bring a good jacket! I like having a good waterproof jacket because that means I'm well prepared for all weathers.
Electronics: Make sure they have a warranty and are in good enough condition to last you through the academic term.
Backup Drives: I like to keep one with me to ensure all my important information is constantly backed up securely.
Toiletries: Remember, only the essentials for the first few days after you arrive! You can get the rest of them here in Belfast at an affordable price.
Stationery: A Notebook, a Pen and some folders. You should only pack what you'll likely be using for the rest of the academic term. Alternatively, you can easily pick all of this up once you get here.
Any other important miscellaneous that you may want to bring with you (textbooks for the upcoming academic term, important notes that you feel may help in the upcoming term, etc)
Clothes hangers
With that, you're pretty much set to move into Queen's Accommodation. Don't worry if you forget something as shops offer student discount most of the time and when it's the right season you can get really good deals!
What's included at Queen's Accommodation
In the case of my room, which was an ensuite, here's what was included:
A Study Lamp
Storage Space Beneath Your Bed
A Wardrobe
A Bathroom
A Table
A Cork Board
A Standard Single Bed with Mattress
Desk and Chair
Waste Paper Bin
All rooms in Queen's Accommodation contain the items on this list, with the exception of a bathroom if you've opted for a standard room. However, if you want to know the specifics for your room you can check out the information provided on the Queen's Accommodation page.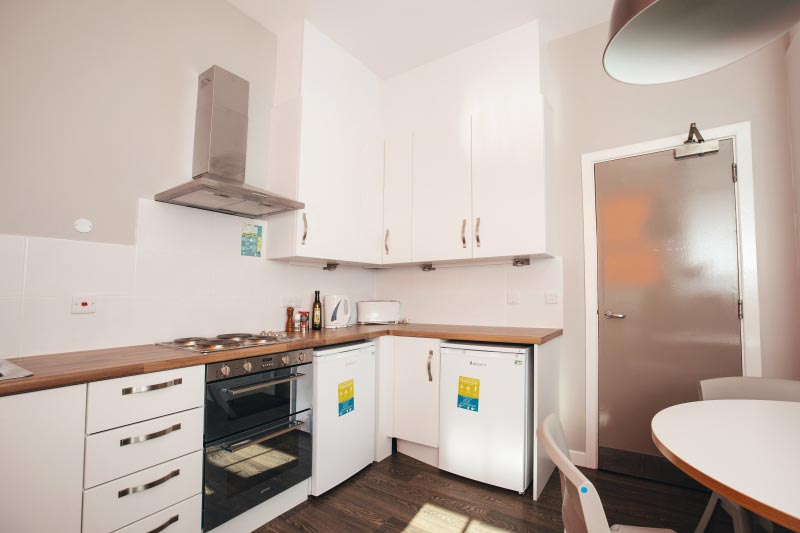 Where to Buy Everything Else
You might have noticed that I didn't suggest bringing kitchen accessories or bedding in my suggestions above. That's because there are great kitchen and bedding packs available for pre-order prior to the arrival at your accommodation.
Alternatively there are a few places I would recommend if you decide to get these on your own:
Savers is a great place for you to get your toiletries
Argos is a good place for you to get pillows, duvet cover sets and a duvet for a great price.
TK Maxx is where I brought most of my kitchen appliances stuff.
Or you can look out for stuff that were donated by previous tenants at your accommodation from previous terms – and they really have almost anything you can find. From rice cookers, to extra duvet (with sheets attached), extra food, and kitchen appliances – it's a gold stash waiting to be salvaged.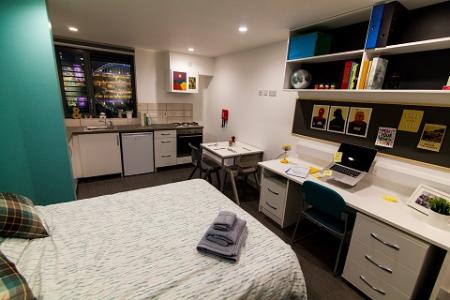 Conclusion
Moving into Queen's is really simple. I found the process was stress-free, especially since I opted for the Kitchen and Bedding packs. Just remember to take time and pack properly. It's easy once you break it down into parts and determine what you really need.
Stay tuned for the final article on my mini-series where I'll tell what it's really like to live with flat mates.
Hew Hoong Liang

LLB Law| 3rd year |Malaysia

Hi there! I am a 21 year old Malaysian pursuing my final year of law degree in Queen's University. Nature lover, part time geek and a passionate writer. My passion for writing started to developed into a skill when I served as writer and journalist of a legal tech startup back in Malaysia. Now, I am casual blogger looking to share my experiences and thoughts in Queen's through my writing. I hope my blog serves as a unique point of interest for Malaysian students like me who are studying at Queen's or thinking about coming here!

Fun fact: I am trilingual and I love to explore and get lost in different cultures and traditions.

‌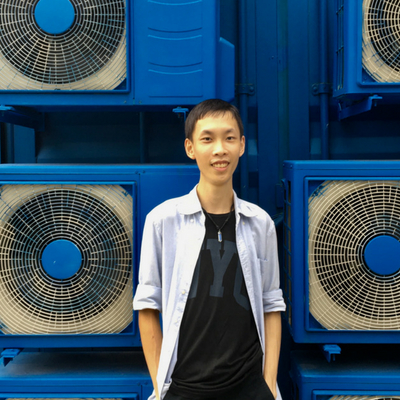 Hew Hoong Liang
LLB Law I 3rd Year