Being Nigerian at Queen's: My Student Experience
Would you love to come to Queen's but you're not sure if you'll be able to get your home comforts or The welcoming clubs and societies, a diverse student body,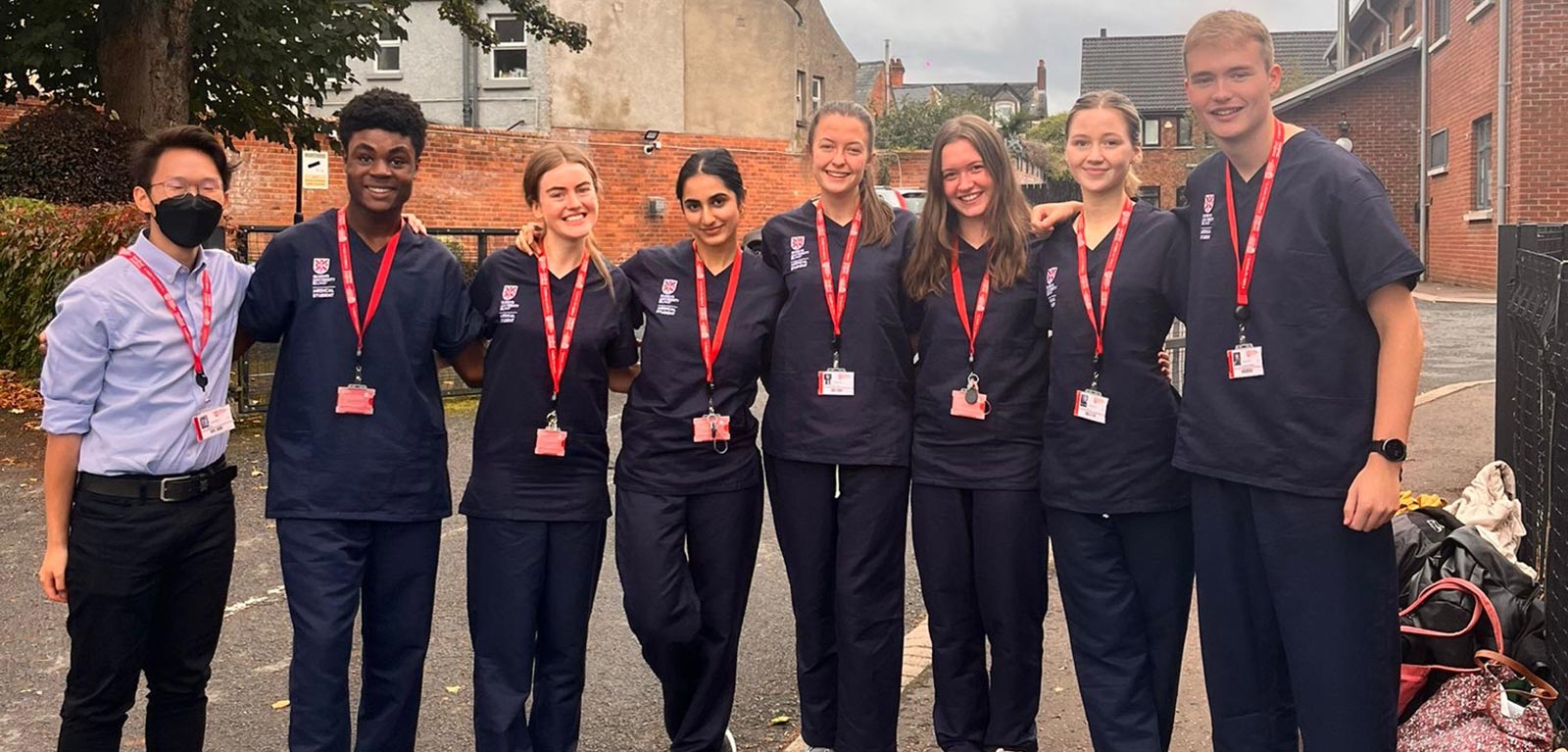 Why did you choose Queen's?
Queen's had always been a consideration for my university study, but as many medical students know, medicine can be very hard to get into. So, I guess my mindset whilst applying through UCAS, was getting into any medical school that would take me. However, as I got offers, Queen's very quickly proved to be the best option for my medical study- and I have not regretted it since.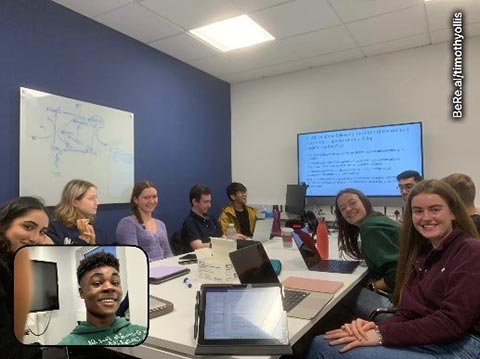 What else helped make your decision?
As a Nigerian student, although I looked forward to the prospect of meeting new people, I still wanted to engage with people from my own culture and not lose my sense of cultural identity during university. My decision to come to Queen's was largely impacted by the many different clubs and societies they have.
Of these are the African-Caribbean Society, African-Caribbean Medical Society, Dunamis Campus Fellowship and more. A lot of these societies pertained significantly to my cultural identity, and gave me a sense of confidence when applying- as I felt comfortable that I would have a group of people I could engage with.
Was the number of international students at Queen's important to you?
Queen's highly promotes cultural humility, and have an international student body of 15% (of total students), with students from over 80 countries. Knowing this, and the facilities they have for my course, my decision became very easy to make.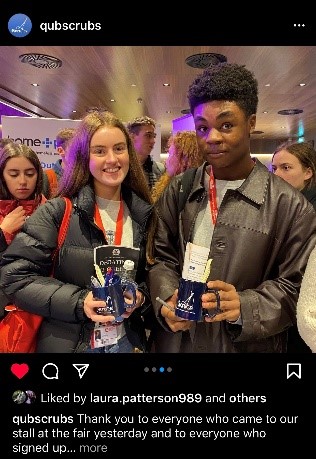 Have you experienced any culture shocks at Queen's?
Although I have lived in Belfast for some time, joining Queen's has allowed me to experience different cultural norms that I wouldn't have known about otherwise. My advice for any potential students coming to Belfast is to bring plenty of layers with you, as the weather can get quite cold at times.
In spite of the weather being colder, it is something you learn to get used to over time and with the weather are so many verdant locations for sightseeing throughout Belfast e.g., Botanic gardens, Cave Hill, Divis and Black Mountains and more, especially around autumn time. This has made my experience very colorful and home-like, since I've joined.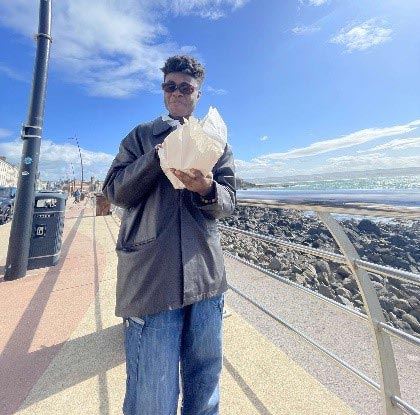 What about the accent, slang and local terminology?
The terminology and descriptions used in everyday life by my fellow colleagues was another bit of a culture shock. Who would have thought 'oxters' was referring to armpits and not a variant of a cow's tail, and that humans could use the words 'wee' and 'like' more than 8 times in one sentence? Nevertheless, I have really enjoyed learning more of the culture in Northern Ireland and understanding the terminology used in everyday life- it has quite literally, been grand.
Were you concerned about the cultural diversity in Northern Ireland?
A final shock, has been the level of diversity in Northern Ireland. I have always been aware of the wide plethora of other cultures within the United Kingdom, but in these past number of years, the range of cultures has increased exponentially, especially in Northern Ireland. This was another reason why I chose to stay in Belfast.
As a medical student, I have become acquainted with the prospect of meeting new people and patients every day, and this aspect is displayed in Northern Irish society very accurately. Talking to and engaging with such a vast variety of people, has enabled me to increase my knowledge in relation to different societies, traditions and beliefs and gain understanding on different cultural norms as well.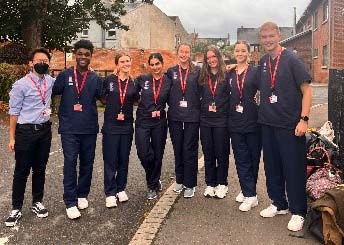 How have you found the food in Belfast?
Compared to Nigeria, I have found the food here to be quite different and unique. Trying new foods has been an enjoyable experience for me, and Belfast is filled with many different cuisines. It is common in Nigeria, that a lot of our food consists of rice e.g., Jollof rice, fried rice etc., and also soups eaten with starchy carbohydrates such as Egusi and pounded yam. However, this is widely different to the standard foods eaten here.
I have found the food range to be very broad and extensive. Some days, you may have pizza for dinner with some friends, the next night you may have Thai food and the following night, you could try and make something from home using ingredients from a local African supermarket. With such levels of variety, it is very hard not to find something for you.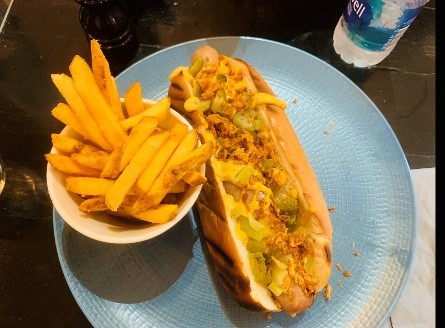 Are you able to find home comforts?
A piece of advice I would give to any Nigerian or international student, is that there are so many supermarkets that sell foods from your home country. Around the Queen's area, I have come across a plethora of different supermarkets, and this has made making meals easier and less time-consuming.
Along with this, many of Queens' societies help students who are looking for places to shop for their cultural meals. I have found that having friends within my culture at Queen's, has given me a network of places to go to when I'm lost or don't know where to get something I'm looking for.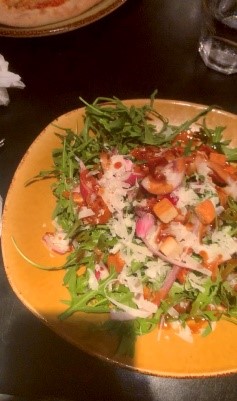 Have you joined the African-Caribbean Society (ACS) at Queen's?
The ACS at Queen's aim to "enhance university experience by giving students a place to come together, celebrate and experience new and existing cultures"- QUBACS. Being a member at ACS has given me the opportunity to meet many students from wider Africa and other countries e.g., Ghana, Sudan, Ivory Coast etc.
What sort of events does it have?
There are many activities available for new students and these are typically held all year round, such as the Y2k party, Christmas Dinner, Meet and Greet and more.
Recently, we had the Y2k party, which was a great success. Y2k is a style-form that originated in West Africa on the onset of Nollywood movies released in the 80s and 90s, and it has become popularized world-wide. The party gave us the opportunity to dress up in that same style and relate in our culture, and at the end of the evening there was an award for the best dressed (and unfortunately, I did not win ha,ha).
Having these opportunities, enables us to meet with people who we have a familiarity with and have fun. Personally, I really enjoyed the party and the opportunity to speak to people from other areas in Africa and also people who weren't from Africa at all- everyone was free to engage with each other and enjoy each other's company.
(P.S for new students who aren't aware of 'African-timing', if an event starts at 7pm, do not show up until around 8/9pm, as 7pm is the time where the tables will just be being put up haha)
How have you found the welcome and support at Queen's?
Starting university in a new place can be very daunting, however I found Queen's to be great at welcoming new students. For me, although I wasn't moving in from another country, I still found Queen's to be very helpful and resourceful.
There was a system in place for discussion with students at Queen's before I joined, and this gave me the opportunity to speak to students doing my course, and further allowed them to give me useful advice in relation to study and first-year life.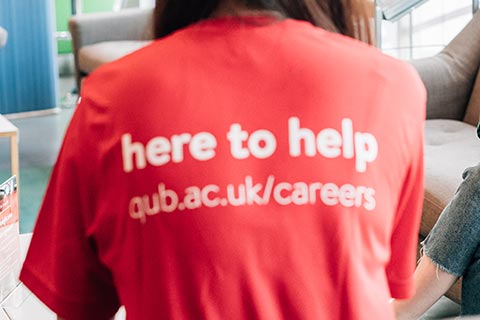 How was the application and starting process?
I personally found the Queen's email system to be extremely proficient as well, with very fast reply times. As an applying student, we all know how scary it can be to not have a definitive answer when you need it, however this is not an issue at Queen's. For the international students, there were many check-ins and also tour days, which spanned the whole of September and a bit of October for students arriving a bit later, that provided the opportunity to get used to the campus and student life.
As a new student, I availed of these lunches and tours before starting my course, and they gave me a great insight into student life at Queen's. Throughout my application process I found Queen's to not only be efficient but very supportive. An example of this was the availability of staff to speak to on questions I had, and the aid of other students in my course on getting started.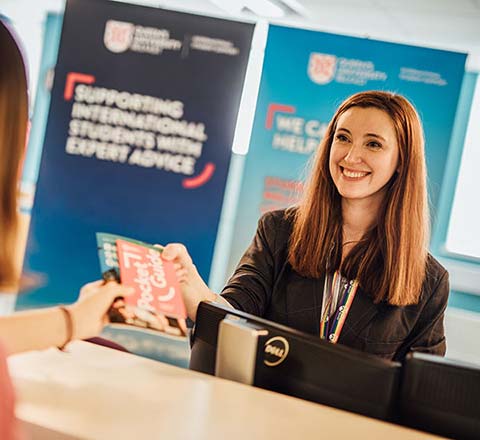 The African-Caribbean Society (ACS) also have a leadership team, elected each year, that are always available to help new students from Africa and beyond on trying to get used to life in Belfast. With this level of support, I was able to find my feet when starting here at Queen's.
Do you have any advice for Nigerian students considering Queen's?
My advice to any students from Nigeria currently looking to apply to Queen's, or aren't sure, is to speak to as many people as you can and avail of the Queen's help and support committee and the information they have online e.g., @qubelfast on Instagram and other relevant Queen's webpages. These have a wealth of information for new students coming from any location worldwide.
Find out more
African-Caribbean Medical Society
Timothy Agbonkpolor

Medicine| Undergraduate Student | Nigeria

Hi, my name is Timothy and I'm a medical student at Queen's. I am originally from Nigeria and coming to Queen's has given me the opportunity to meet a variety of people from different backgrounds, but also the opportunity to still engage and familiarize myself with people from my own culture as well.