How to get the Vice-Chancellor's International Attainment Scholarship
Are you an International Student who would love a 50% reduction in fees for a Russell Group university? Hear from Nigerian student Happiness Ojile on how she received a Vice-Chancellor's Attainment Scholarship and the difference it has made to her.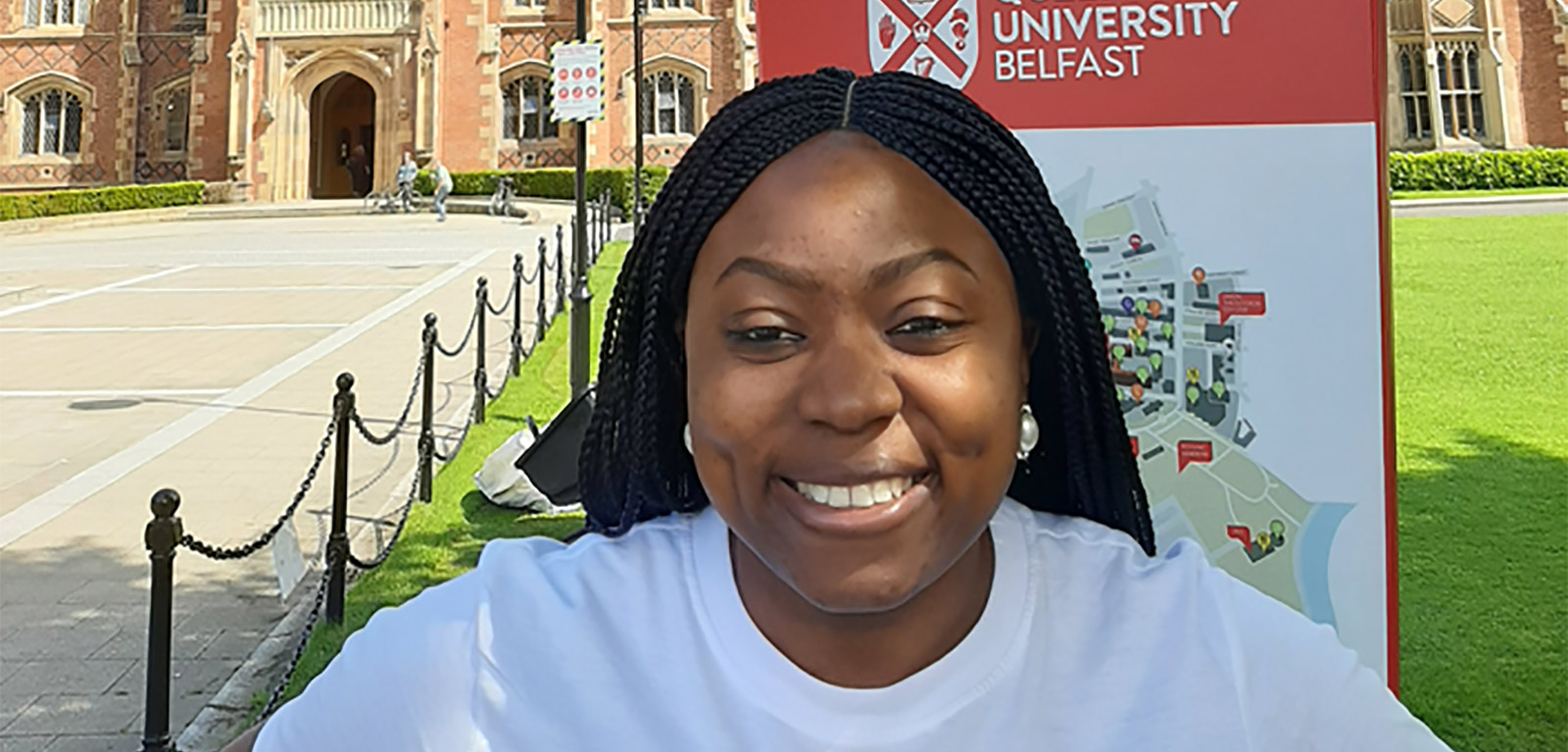 My name is Happiness Ojile from Nigeria. I hold an undergraduate degree in Law from University of Jos, Nigeria and currently undertaking a master's program in Conflict Transformation and Social Justice in Queen's University Belfast, Northern Ireland.
I am one of the four awardees of the Vice Chancellor Postgraduate Attainment Scholarship for 2021/2022 session in Queen's University Belfast.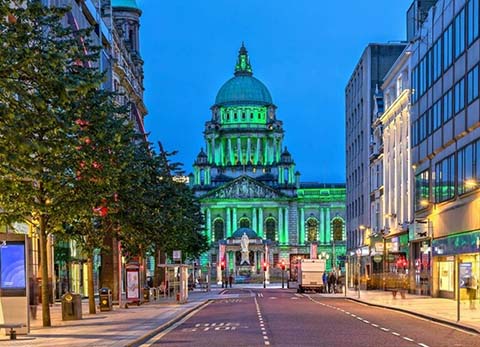 Belfast City Hall
Choosing the right course for me
My desire to study conflict stems from my personal experience as a young child living in Jos, Nigeria, a State plagued with incessant religious crisis that led to the loss of many lives and properties. I began to undertake different courses in conflict and volunteer in conflict organisations.
My quest for greater knowledge led me to Northern Ireland, a model for societies emerging from conflict and Queen's University, an international centre of excellence in conflict research.
Fortunately, while many universities offer master's program in conflict, Queen's University happens to be the only university in the United Kingdom that offers an interdisciplinary masters in 'Conflict Transformation and Social Justice'.
50% Reduction in International Tuition Fees
I successfully gained admission into the program but would not have been able to bear the financial burden but for the Vice Chancellor's Scholarship. The value of the scholarship was 50% reduction in the international tuition fees.
How to Apply
The scholarship application requires a 2 minute video explaining why you've chosen Queen's University and your course, and how the program would advance your career path (if successful). In order to be successful, the content of the video is reviewed alongside a consideration of academic and personal excellence.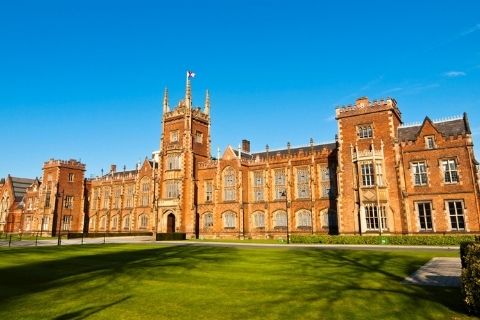 The Lanyon Building, Queen's University
My Application
I outlined the expectation of the video content, researched thoroughly about Queen's University, the course of my choice, wrote down my points making sure I had answered with precision, correctly and convincingly. I then recorded myself repeatedly until I was satisfied with the video.
It was about 2 months later that I received a call from the international office informing me that my scholarship application was successful. I began my visa application and on my arrival to Belfast, I received support services from the international office that enabled me settle down comfortably and begin the academic journey.
My Experience so Far
The past months in this master's program has produced an undeniable improvement and rise in my academic, career and personal life. It has afforded me the opportunity to meet both scholars and practitioners of conflict transformation and social justice. Persons with research profiles of international standing have taught and assessed me. Furthermore, the experience thus far motivates me to undertake a doctorate program in Queen's University.
In addition to this, I have secured a part-time job in a civil society organisation that deals with past legacies of the Northern Ireland conflict where I provide research and advocacy support.
Queen's University Belfast and the Vice Chancellor's Postgraduate Attainment Scholarship made my dream a reality and would always remain an integral part of my success story.
Find out more
Scholarship and Funding Finder
Happiness Ojile

Masters course-Conflict Transformation and Social Justice | Postgraduate Student | Nigeria

I am a Postgraduate student from Nigeria. My hobbies include reading and researching.