Want to be an LGBTQIA+ ally? Then this is for you
We asked PRISM, the University's LGBTQ+ staff network, to share some of the most important films, shows and books of our time, to help you as an ally.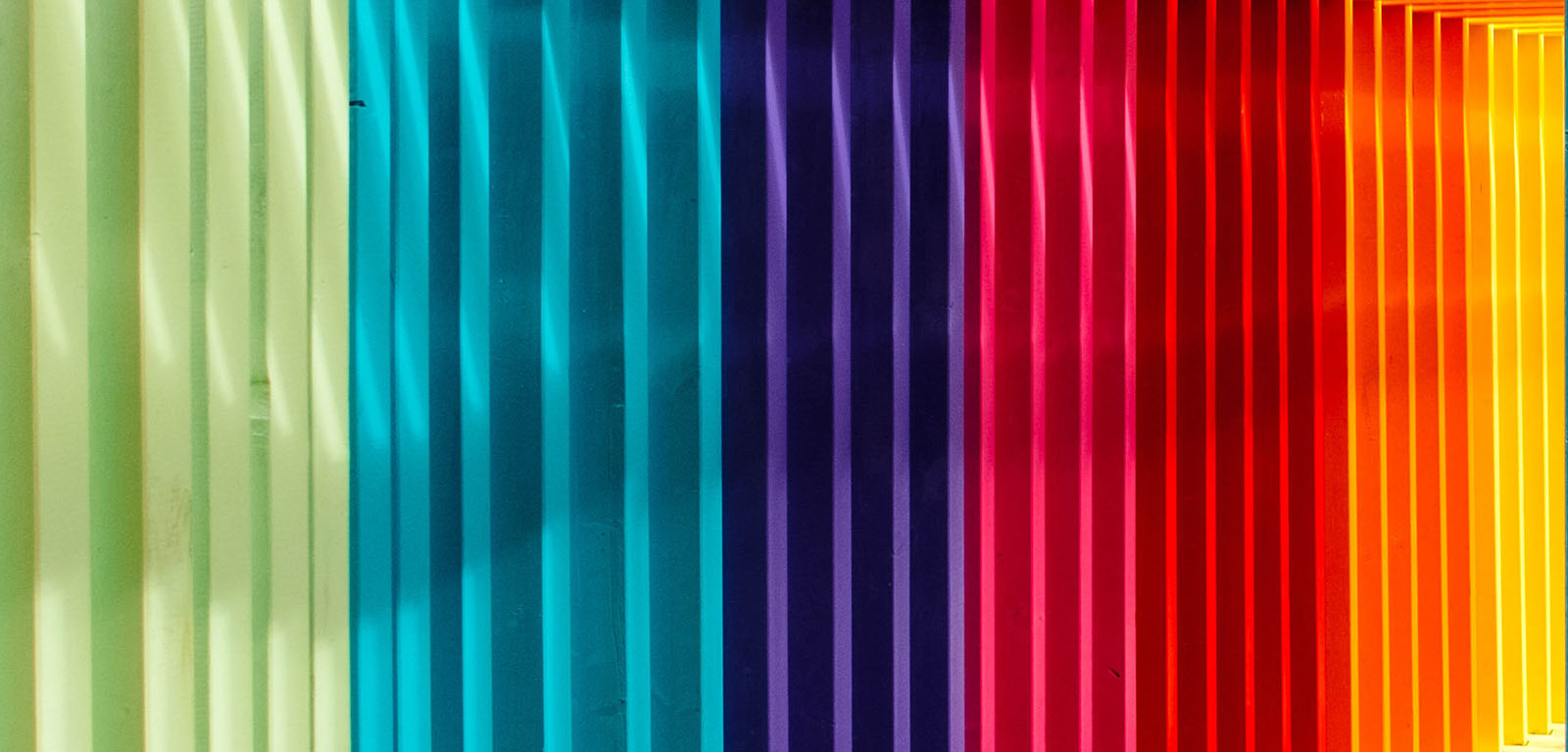 From lip-syncing death drops, to challenging queer stories, there is something for everyone.
TELEVISION
It's A Sin (All 4)
One of the most streamed and talked-about television series of 2021, It's A Sin is a five-part miniseries set from 1981 to 1991 in London. It depicts the lives of a group of gay men and their friends who lived during the HIV/AIDS crisis in the United Kingdom. Created and written by Russell T Davis, It's A Sin received critical acclaim whilst also being credited with raising HIV awareness and creating an upsurge in testing according to the Terrence Higgins Trust. Full of laughs and heartache, this is a complex series about a relatively unexplored period in recent history.
Pose (BBC iPlayer / Netflix)
A wonderful companion to It's A Sin, Pose is an American television series about New York City's African-American and Latinx LGBTQ+ and gender-nonconforming drag ball culture scene in the 1980s and early 1990s. Pose features the largest cast of transgender actors in series regular roles, as well as the largest recurring LGBTQ+ cast ever for a scripted TV series. Full of high camp and humour, the series beautifully explores the challenges and joys of the LGBTQ+ experience in 1980s/90s New York.
She's Gotta Have It (Netflix)
Netflix's remake of Spike Lee's film She's Gotta Have It gives the 1986 classic a millennial facelift while keeping its old-school soul. Lee explores his love affair with Brooklyn and celebrates its inhabitants, specifically the free-spirited young artist Nola Darling. As a self-described "sex-positive polyamorous pansexual", Nola navigates a series of relationships with both men and women (often simultaneously) whilst trying to establish her career as an artist. Fun, thought-provoking, and feminist, She's Gotta Have It is a fresh portrayal of contemporary queerness.
RuPaul's Drag Race (Netflix) / RuPaul's Drag Race UK (BBC iPlayer)
Whether they're in the midst of Season 13 or bingeing all of the previous seasons on Netflix, RuPaul's Drag Race is undeniably one of the most hilarious and culturally significant television shows that people are watching today. The largest stage in the world for the art of drag, Drag Race has a cult following which has seen the show go from strength to strength, with drag queens competing in a range of comedy, musical, and fashion challenges to be the world's next drag superstar. Hosted by the legendary RuPaul, this is perfect lockdown viewing!
FILMS
Disclosure (Netflix)
A history of Hollywood's problematic transgender stereotypes and tropes is explored in this eye-opening new film, produced by transgender actor and Orange is the New Black star Laverne Cox. Disclosure outlines the often ghoulish, warped mirror of transgender representation in American film and TV, a history ridden with damaging stereotypes and double-edged swords. With commentary from a bevy of transgender entertainment figures including Trace Lysette, Jazzmun, MJ Richardson, Candis Cayne, and Tiq Milan, Disclosure is a vital film which powerfully challenges the representation of transgender people throughout Hollywood history.
The Miseducation of Cameron Post (Netflix)
In 1993, after teenage Cameron is caught in the backseat of a car with the prom queen, she is sent away to a treatment centre in a remote area called God's Promise. While she is being subjected to gay conversion therapies, Cameron bonds with some fellow residents as they pretend to go along with the process while waiting to be released. This is a film set in a past to which recent events have lent a horribly contemporary edge, with debates about the legality of conversion therapy still rife throughout the world.
Love, Simon (Amazon Prime)
Everyone deserves a great love story, but for 17-year-old Simon Spier it's a little more complicated. He hasn't told his family or friends that he's gay, and he doesn't know the identity of the anonymous classmate that he's fallen for online. Resolving both issues proves funny, terrifying, and life-changing in this long overdue LGBTQ+ story that follows the tropes of a typical, family-friendly, high school romantic comedy, praised for normalising, centralising, and celebrating queer narratives in the Young Adult movie genre.
BOOKS
A Little Life by Hanya Yanagihara
Hanya Yanagihara's A Little Life is an astonishing and ambitious chronicle of queer life in America. The book follows a group of four men—Jude, Willem, JB, and Malcolm—over three decades of friendship, from their years as college roommates to the heights of professional success. Described as "the most ambitious chronicle of the social and emotional lives of gay men to have emerged for many years", A Little Life is a harrowing yet hugely rewarding read that will stay with you forever.
Fun Home: A Family Tragicomic by Alison Bechdel
Fun Home is a 2006 graphic memoir by the American cartoonist Alison Bechdel, author of the popular comic strip, Dykes to Watch Out For. It explores the author's childhood and youth in rural Pennsylvania, focusing on her complex relationship with her father (a closeted gay man) and Bechdel's own homosexuality. Adapted into a Broadway musical in 2013, Fun Home is a queer tour de force in the comics medium.
Real Life by Brandon Taylor
Set over a long summer's weekend in a university town in the US midwest, Brandon Taylor's crisply narrated first novel dramatises the prejudice endured by its class-crossing Black protagonist. An introverted young man from Alabama, Black and queer, almost everything about Wallace is at odds with the Midwestern university town where he is working uneasily toward a biochem degree. Shortlisted for the 2020 Booker Prize, Real Life is a deeply affecting story by an author to watch out for.
Find out more about the LGBTQIA+ Student Society at Queen's
Author: Ben Crothers
Ben is the curator at the Naughton Gallery at Queen's and co-chair of Prism, the university's LGBT+ Staff Network.