Day in the Life of a Public History Student at Queen's
Join American Student Molly Elspas as she takes us through a day in her life as a Public History Masters student at Queen's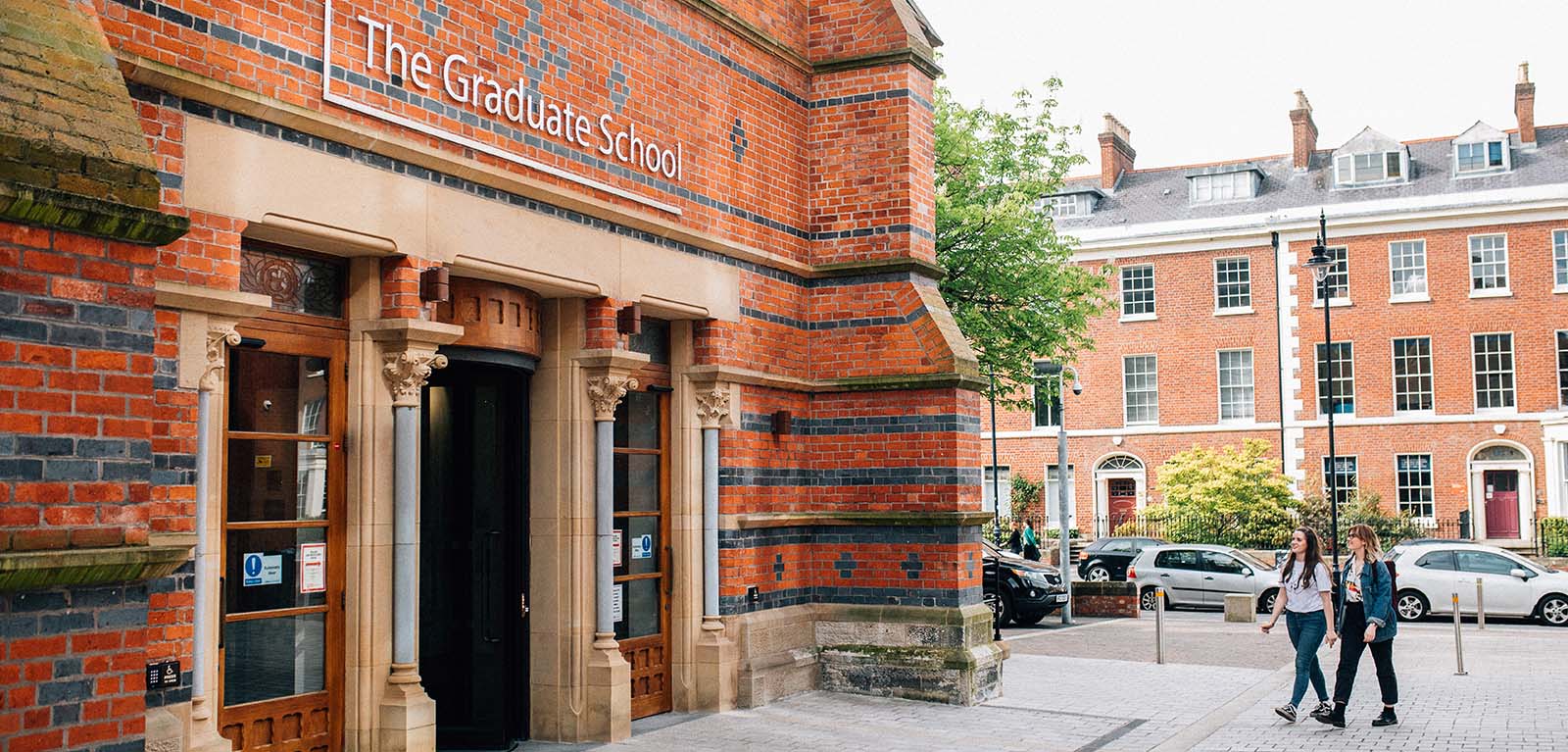 As a postgraduate student, most of my classes take place in the Graduate School. It used to be the Queen's library but has since been converted to a classroom and study space for many different programs. It's right next to the main Lanyon building and is honestly my favourite building on campus.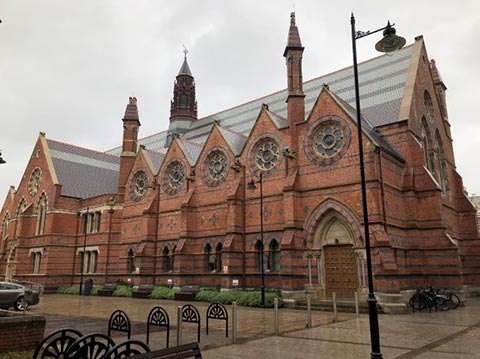 The Graduate School
How is the program designed?
Public History is a relatively new major at Queen's. It focuses on the practice of history outside of academic careers; it teaches practical skills, provides work experience, and discusses how history is presented in museums, memorials, and other public places.
I'm a Postgraduate taught student here so I will have more in-person classes than the Public History Research Masters. In total I have six modules divided between two semesters and summer term.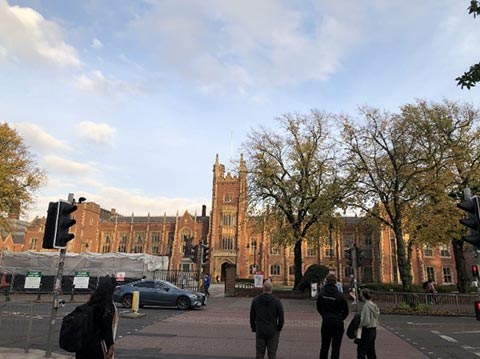 The Lanyon Building
For semester 1 there is:
Historian's Craft
History and It's Audiences
An individually negotiated topic for research OR Belfast: Place, Memory, and Identity in a Contested City (an Irish Studies module that studies the city from multiple points of view)
Each of these modules meets one day a week. Generally, I have a list of readings for each week and then the actual tutorial is spent discussing themes of history and how to apply them in practice.
Inside Tip: You can choose your third module this semester depending on what you want out of the degree. As an international student, I chose to take the Belfast module to learn more about the city and its many unique aspects.
While there is a bus stop right next to my accommodation that will take you right to Queen's, I like to walk to class most days. It takes about 15 minutes and I have the opportunity to explore new routes or stop for a coffee on the way.
9 AM Gym Session
Since most of my classes are not until the afternoon, I take the chance in the morning to get a workout in at the Queen's Physical Education Centre (PEC). There are lots of facilities and classes you can take, but I personally like either lifting or going for a swim. In the winter, I get to watch the sunrise on my walk and it's a super refreshing way to start the day.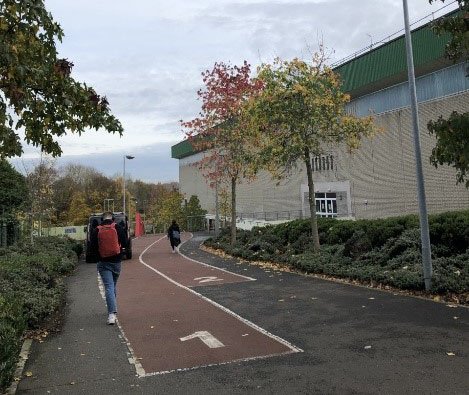 Molly's walk to the PEC
11:30 AM Walk to Class
My roommate and I walk to our first class around 11:30. It's not until 12 but we don't want to feel rushed in case we want to stop for a snack. I always love having someone to walk with, but if you don't a good pair of headphones might help it go by faster. I always enjoy listening to podcasts while walking around the city.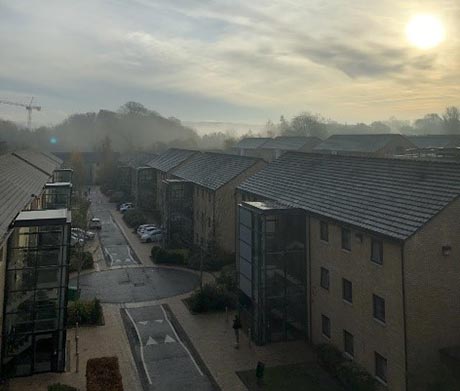 Foggy morning at Halls
12-1:30 PM Module Number 1
I have two back-to-back modules on Mondays so I am in class for about four hours. The first one usually finishes early, though, so I have time to get to the next but not before grabbing a latte at the Junction Cafe in the Peter Frogatt Centre. They are on campus, very affordable on a student budget and serve pretty great pastries as well.
Insider tip: A lot of the history classes are discussion-based, so I find that taking notes on the readings beforehand is really helpful to be prepared for any question the professors may ask. Plus, many of the sources you read over the semester will be helpful for your final assessments at the end of term.
2-4 PM Module Number 2
Because Public history is interdisciplinary, we tend to get a lot of guest lecturers coming for classes to speak as an expert in their field. This makes the major really interesting because we get to see how history is woven into many different careers.
Just recently we had a seminar on history and video games and even got to play some of the games so we could analyse how history was communicated to interactive audiences.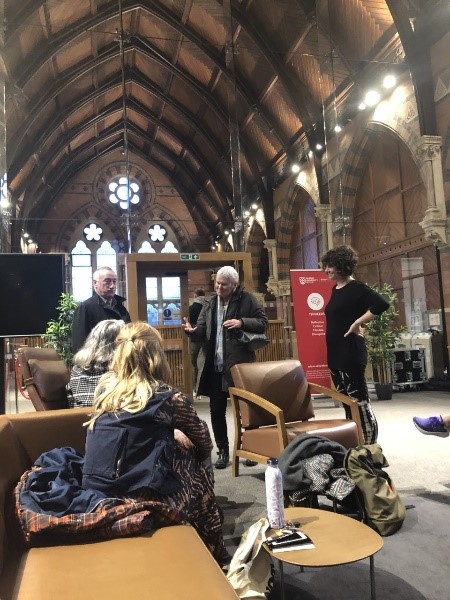 Inside the Graduate School
4:15-6 PM Walk Home and Dinner
After walking back to my apartment, I like to rest a little and then cook dinner for the week. I really enjoying cooking for myself and for my roommate. It's a nice way for me to unwind after class. We try to eat together a couple nights a week and always like to put on a movie when we can.
In the evenings I usually work on the readings for the next day or find an activity to go to with friends. As an international student, I try to get out as much as possible to see more of Belfast and meet new people. But sometimes on week nights I also appreciate making a cup of tea in my apartment and reading a book that isn't for class.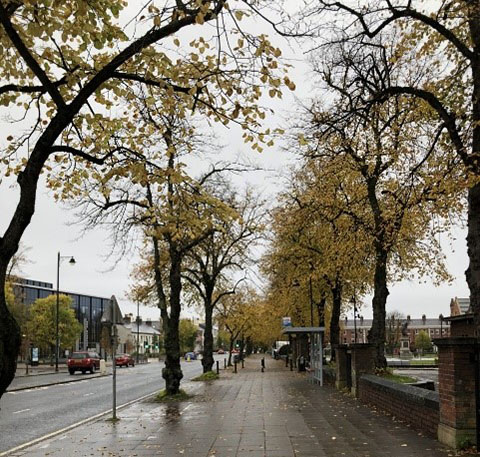 Wintry walks in Belfast
I usually finish up my nights by journaling. I've found that being away from home can be overwhelming sometimes but being able to write it down always helps me to bring more peace into my day. If you are someone like me who stresses about school or has anxiety, I would highly recommend taking up the practice.
Insider Tip: The Residential Life team holds lots of events in the Treehouse and there's always free tea and coffee in there. I tend to like using the pool tables myself, but there is study space, ping pong, and a basketball court outside.
Find out more
Molly Elspas

MA Public History | Postgraduate Student | Maryland, USA

I am currently in my first year of a Postgraduate MA in Public History here at Queen's, but I am originally from Frederick, MD in the United States. This is my extended period of stay outside of the US and I love exploring a new city and the many cultures that come along with it.

I live in a 3 person Willow Walk apartment and I like to spend most of my time either traveling the city or exercising at the gym. I am very into food and to either bake/cook at home or trying new cafes each time I go out. When I'm not studying or writing papers, you could find me out on a hike or catching up on the latest movies at the Queen's Film theatre.