Five reasons to book a campus tour before confirming your offer
Campus tour guide Peter Moor explains why visiting Queen's is the only way to get a feel for the university and the city.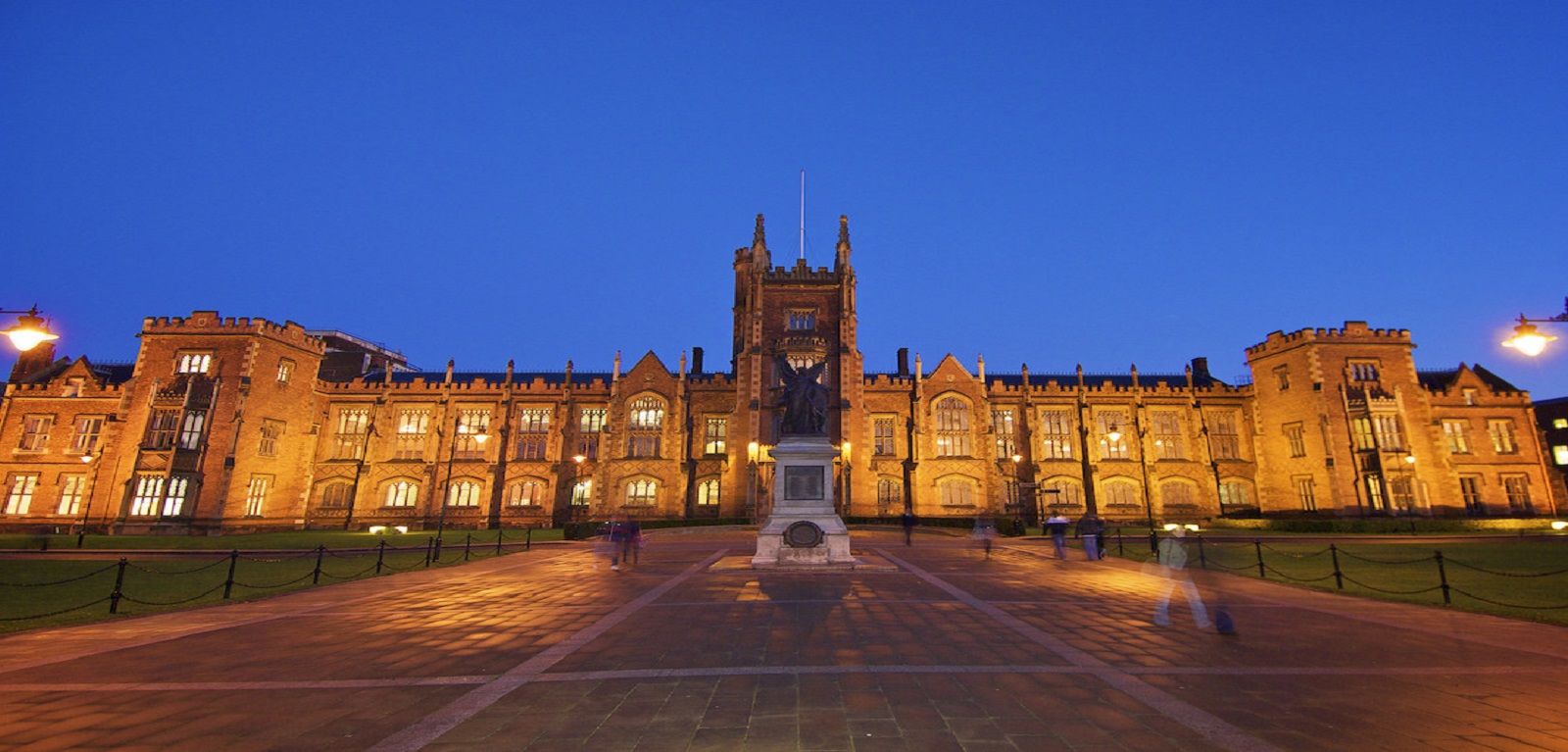 1. You'll get a chance to explore the campus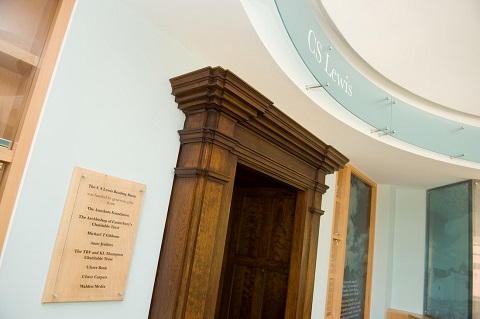 Go through the wardrobe door to the C.S. Lewis room!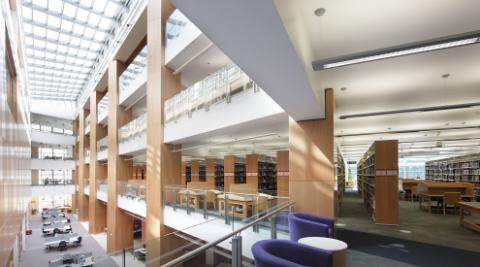 The award-winning McClay Library
One thing that amazed me on my campus tour was the Lanyon Building - my first thought looking at the building was 'Hogwarts'. Aside from just seeing the main Lanyon Building, you get to explore some of the fantastic facilities such as the McClay Library which is one of Europe's largest university libraries. It has over a million volumes and has a study space called the C.S. Lewis reading room which conjures up all your childhood fantasies about The Lion, the Witch and the Wardrobe (secret wardrobe door included!) Another place worth a mention is the Physical Education Centre (PEC). It contains a whole host of impressive facilities including two swimming pools, a sauna, two sports halls, eight squash courts, a climbing wall, 3G Grass pitches, four fitness studios and three different gym areas – so it's pretty well equipped!
2. You'll get to visit your future home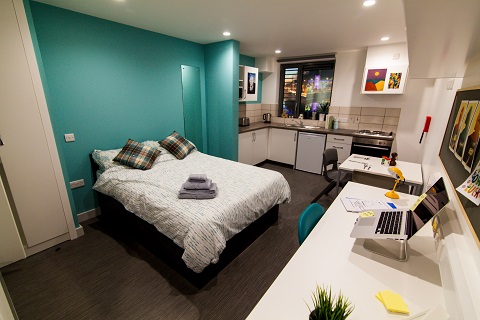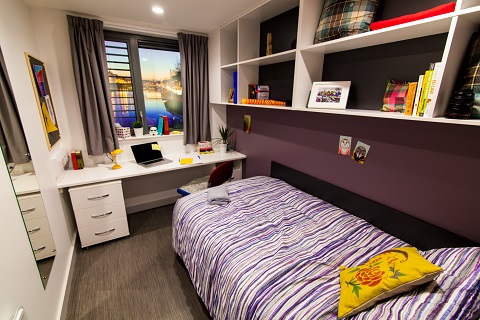 Queen's has three main accommodation areas - Elms BT1, BT2 and BT9. What's more, every student from outside Northern Ireland is guaranteed university-managed accommodation in their first year. Each accommodation has a different feel to it - BT1 and BT2 are brand new accommodation blocks right in the heart of the city centre and are opening in September 2018. At the minute on campus tours, you'll get a sneak peek with a visit to our marketing suite which gives you a really good impression of the high standard of the accommodation (en suite, anyone?) On the tour we'll also visit Elms BT9 (where I stayed in my first year) which has a village feel to it and is home to around 2000 students. On the tour you'll get to see the different types of accommodation available along with the social spaces on each of the sites. You get a true feel for what it would be like to live there.
3. You can meet your future mentors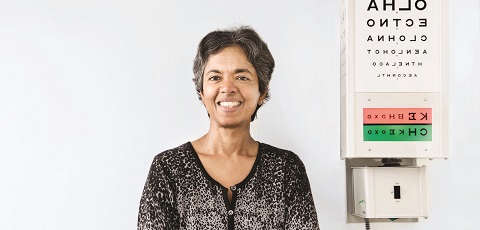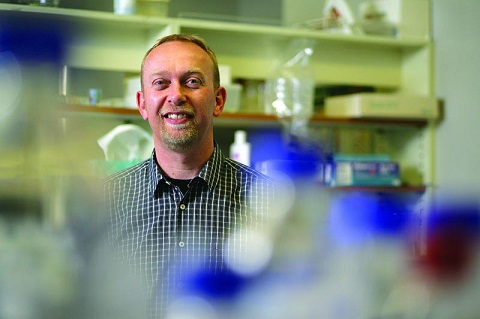 Often, it will be possible for you to have a meeting with a member of academic staff from the subject/subjects that you're interested in. Every course at every uni is unique so this gives you the opportunity to get a better idea of the course and see if it's the one for you. It's also a great chance for you to get answers to any questions about the course or the application process so you come away from your trip to Queen's completely satisfied!
4. You can explore the city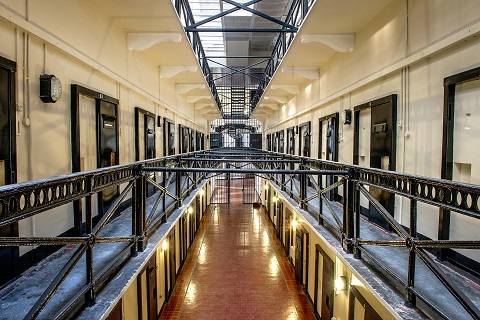 Crumlin Road Gaol/Tourism NI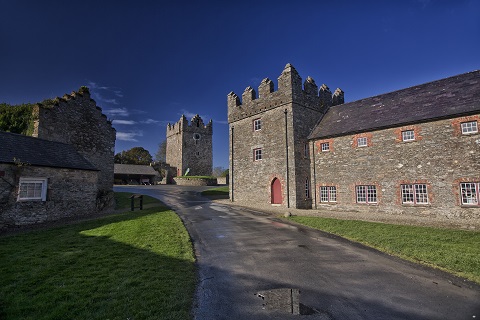 Castle Ward aka Winterfell in 'Game of Thrones'/Tourism NI
Belfast is a really up-and-coming city - recently, Lonely Planet named Belfast as the best place to visit in 2018 and it is also one of the safest cities in the UK (ONS). If you come over for a tour, make sure you have a few hours spare to explore Belfast. I've been visiting since a young age and loved it as a city. It's got great shopping centres and fantastic touristy spots like the Titanic Exhibition, Crumlin Road Gaol and, a bit further afield, the North Coast where lots of Game of Thrones was filmed. And it's definitely worth a visit for the food alone. I've written enough blogs on food so I won't go into more detail here.
5. Discover that 'first date' spark
It might sound cheesy, but when you find the right university, you will get that magic feeling that it's the right one for you. Kinda like a good date. I knew as soon as I visited Queen's, it came alive compared to reading a prospectus. Everyone was so friendly and helpful that I was immediately sold and that was even with the bad weather on the day! This is what people tell us once they've done a campus tour – they get a true feel for Queen's and Northern Ireland – something that can't be shown on the website or prospectus.
***Campus tours are currently suspended until further notice***
Peter Moor

English with Linguistics | 2nd year | Huddersfield, England

I am 19 year old Yorkshire lad, born and bred but now studying English with Linguistics at Queen's. I decided to come to over to Northern Ireland after many holidays visiting family across the country. I am part of the university politics society and the debating society. This semester I'm also doing a French language course - wish me luck! I'm a keen swimmer which is certainly needed when this country has so much good food to offer!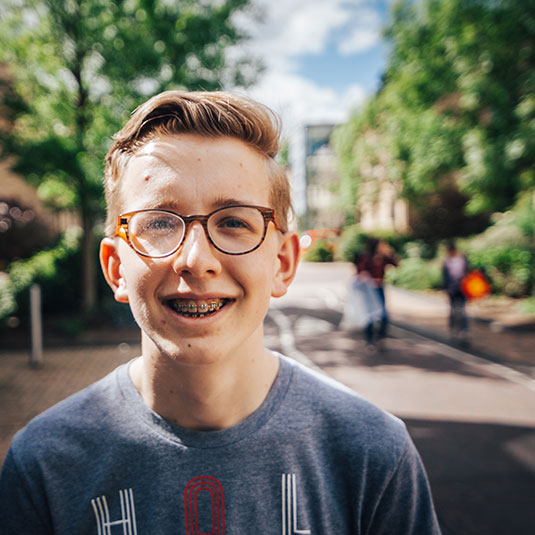 Peter Moor
Student blogger, BA English and Linguistics