Who are we?
Hearing about Queen's University for the first time? Allow us to introduce ourselves...
Hello!
Welcome to Queen's – a Russell Group University based in Belfast, Northern Ireland. We're classed among 24 elite UK institutions including Oxford and Cambridge, but being part of the Russell Group is not the only thing that makes us special.‌
At Queen's, you can take advantage of our friendly, close-knit campus community, while enjoying all the perks of a buzzing, cosmopolitan city.
‌
Why haven't you heard of us?
We're just over an hour from London, but we might not be on your radar – yet. That's probably because we're a modest lot and we don't tend to shout about how great we are. It's a Northern Irish thing. So pop the kettle on and let us introduce ourselves.
Why should you care?
Queen's is ranked 43 in the world (Times Higher Education Impact Rankings 2021) and among the top 100 in Europe for teaching excellence (THE).
Our graduates are some of the most employable in the world and we're proud to be ranked in the top 170 in the world for graduate prospects. (QS Graduate Employability Rankings 2022).
We've also invested £700m into transforming our historic campus into an innovative learning environment so you'll be learning in teaching spaces with the wow-factor.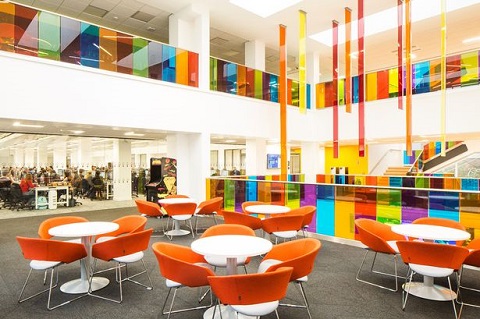 But don't take our word for it: book a campus tour and come and see for yourself.
Will your degree carry prestige?
You'll be in good company at Queen's. We have a long history of achieving excellence. We've been around since 1845 and have produced world-famous presidents, poets and physicists. For example, did you know that the world's first portable defibrillator was invented here? (Something to think about next time you're watching 24 Hours in A&E).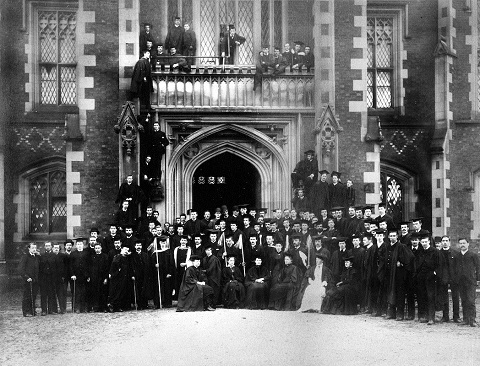 Today, a Queen's degree carries a stamp of approval recognised by employers around the world. We're a global leader in subjects ranging from Architecture and Law to Politics and Medicine.
‌
Where is Queen's?
We're based in Belfast, a UK capital most noted as the birthplace of the Titanic and as the filming location for HBO's Game of Thrones. Our famous exports include Jamie Dornan, Liam Neeson and Rory McIlroy. It's where C.S. Lewis dreamt up The Lion, the Witch and the Wardrobe, where George Best first kicked a ball, and a stone's throw from where Oscar Wilde went to school.
However, we're probably most known for our welcoming smiles, infectious sense of humour and something we like to call 'the craic' (you'll find all three in the lively bars, cafes and arts venues that line our cobblestoned streets). It's probably why we've been voted the number one place in the world to visit in 2018 by Lonely Planet.
What does that mean for you?
If you're coming from other parts of the UK, our location may be considered 'off the beaten track' compared to other universities in England, Scotland or Wales, but we're actually only around an hour from all major UK airports.
Here, you can enjoy the anonymity and excitement of discovering a new city with the comfort of knowing you're just over an hour from home. Your parents won't need to worry either: Belfast is the safest region in the UK (British Crime Surveys, 2015/16).
What's more, with the lowest student cost of living in the UK, we offer a much more affordable student experience than our English counterparts. You'll save a whopping £5000 per year living in Northern Ireland compared to London (Which? University, 2018). Our fantastic GB scholarship could save you even more money.
We offer something a little bit different in a capital city with a culture of its own.
You are different. And so are we.