Director of Europe's €5 Billion Innovative Medicines Initiative visits Queen's
Dr Pierre Meulien, the Executive Director of the Innovative Medicines Initiative (IMI), a €5 Billion public-private partnership between the European Union and the European pharmaceutical industry, visited Queen's University Belfast.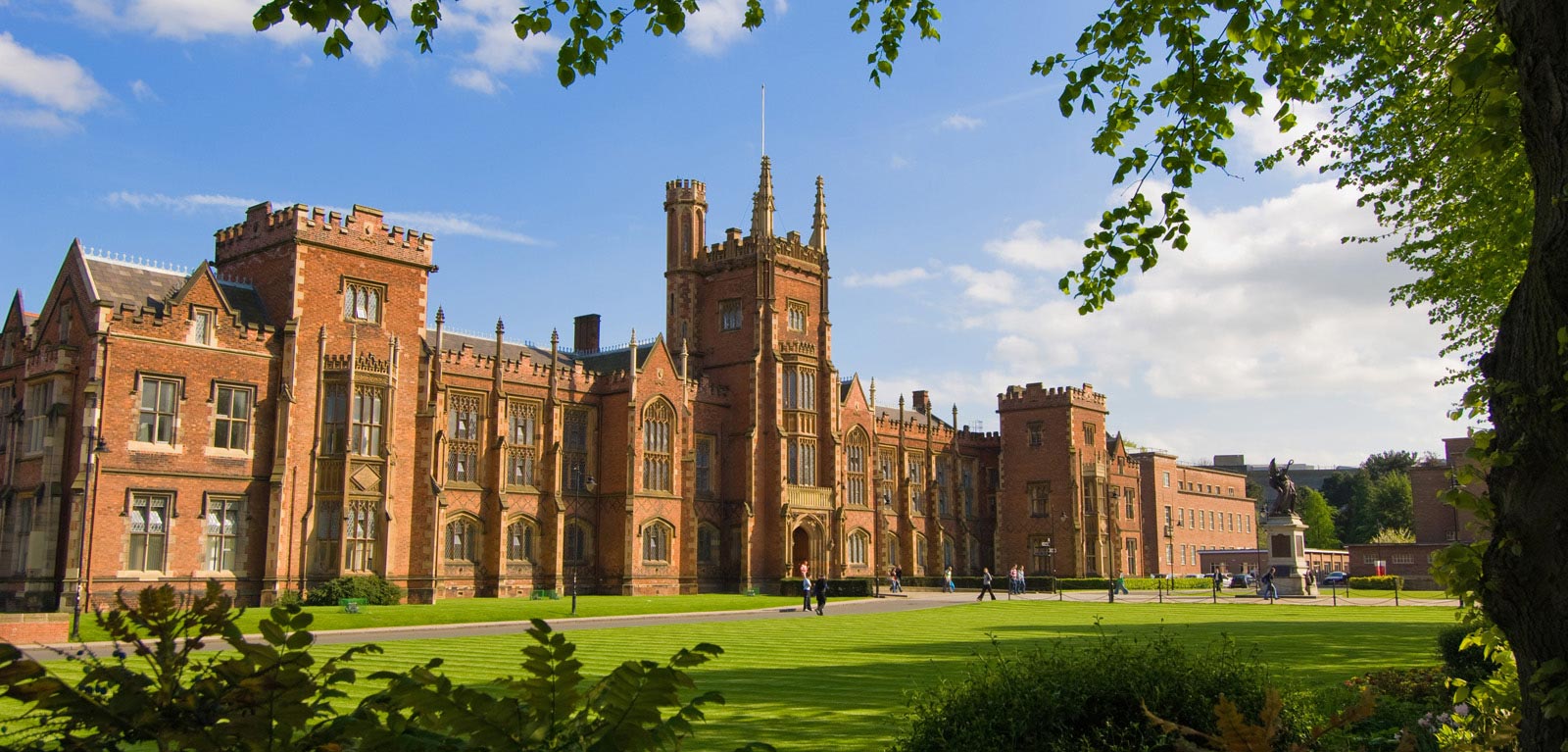 Speaking ahead of his visit, Dr Meulien, said: "IMI is a unique partnership between the European Union and industry which is working to improve and accelerate the entire medicines development process. We are facilitating collaboration between the key players involved in health research, including universities, pharmaceutical and other companies, patient organisations, and medicines regulators.
"Programmes such as the €50 Million Inhaled Antibiotics in Bronchiectasis and Cystic Fibrosis Programme, recently funded by IMI and led here in Belfast by Prof Stuart Elborn, Dean of Medicine, Dentistry and Biomedical Sciences at Queen's, highlights the excellence of the science at the University and its potential for translation into new drugs that will improve patient lives."
In an event hosted by the University's Faculty of Medicine, Health and Life Sciences, Dr Meulien met with key leaders in academia, the biotech and pharmaceutical industry, research policy makers and research funders.
Professor Chris Elliott, Pro-Vice-Chancellor for the Faculty of Medicine, Health and Life Sciences at Queen's, said: "It is extremely important to have influential European leaders like Dr Meulien coming to Queen's. It emphasises the quality of our research and the scale of our ambition to achieve global impact."
"Dr Meulien's visit is very timely, coming as it does when we as a society are considering our relationship with the European Union (EU)," said Professor Mark Lawler, from Queen's, who recently authored a paper on the benefits of the EU for cancer patients and cancer researchers in the leading cancer journal Lancet Oncology.
He added: "Collaborative programmes between academia and industry such as those supported by IMI are game changers, providing a scale of funding and combined expertise that can lead to better treatments for patients."
Colette Goldrick, Director of The Association of the British Pharmaceutical Industry (APBI), Northern Ireland and NHS Partnerships, said: "From an industry perspective, Dr Meulien's visit is extremely important. It is critical for both patients and the local economy that a vibrant academia-industry interaction underpins better patient care and the enhancement of the biopharmaceutical and diagnostics sectors in Northern Ireland."
Media
Media inquiries to Communications Office. Tel: 028 9097 3091.