Fighting bowel cancer with fitness
A Queen's University scientist is bringing a new clinical trial to the UK that could help patients with bowel cancer reduce the risk of their disease coming back after treatment.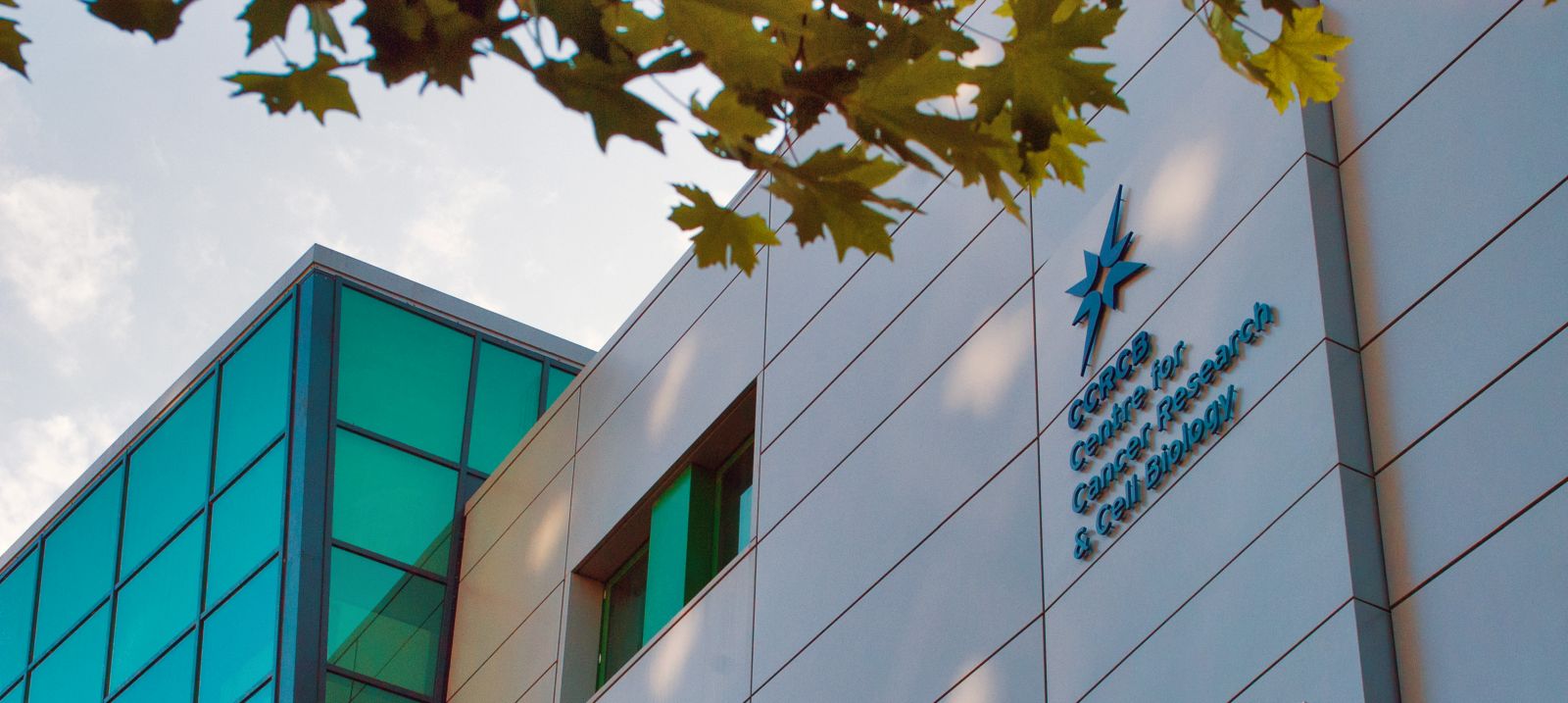 Dr Vicky Coyle, from Queen's Centre for Cancer Research and Cell Biology, has been awarded £750,000 from Stand Up To Cancer, a joint fundraising campaign from Cancer Research UK and Channel 4.
Now she is urging people across Northern Ireland to join together with doctors, nurses, scientists and celebrities to back Stand Up To Cancer this October and help accelerate progress into life-saving research into cancer.
Cancer and physical activity
Dr Coyle will lead the trial in the UK looking into whether taking part in a supervised physical activity programme could help decrease the risk of the disease coming back.
The trial is part of a larger international study called the CHALLENGE trial. Developed by the Canadian Cancer Trials Group, the CHALLENGE trial is already underway in Canada, Australia, France, Israel, South Korea and the United States and hopes to enlist almost 1,000 patients worldwide.
Each year in the UK, around 41,900 people are diagnosed with bowel cancer – 1,200 of those are in Northern Ireland. For some of these people, their cancer will return.
There is some evidence that patients who are physically active have a greater chance of surviving bowel cancer, a lower chance of their disease coming back after treatment and a better quality of life afterwards.
But to date, no study has been big enough to prove this conclusively or to determine how much exercise patients would need to do to reduce the risk of their cancer coming back.
Recruiting patients around the UK
Dr Coyle and her team will recruit patients from hospitals around the UK, including the Northern Ireland Cancer Centre in Belfast, who have just finished their bowel cancer treatment and are currently not physically active.
Some of the patients will take part in a three-year programme of physical activity that will be tailored to each patient. The exercise they do can be in any form, for example, purposeful walking, running or cycling.
Patients will initially take part in a six-month programme of supervised weekly exercise sessions. After that they will be monitored and encouraged to continue their exercise programme via regular phone calls with their trainer. The amount of physical activity they are doing will be measured using a device called an accelerometer to give the team a better idea of how much patients are exercising.
The team will also look at how this type of exercise programme could become part of the standard treatment pathway for patients if the study is successful.
How much exercise will prevent bowel cancer?
This research has the potential not only to improve patient outcomes in Northern Ireland and the UK but also on an international level, reinforcing Queen's University's position as a leader on world class research which will have a lasting impact around the globe.
Dr Coyle said: "The aim of this study is to look at using exercise as a possible treatment to stop bowel cancer coming back in patients who have already undergone treatment for the disease. What we will be trying to find is an amount or 'dose' of weekly exercise – like we do for drugs – that could do this.
"Our hope is that by defining an amount of physical activity that could help prevent bowel cancer returning and showing that patients can successfully increase their activity levels by taking part in a structured exercise programme, we can change treatment pathways and improve outcomes for our patients with bowel cancer".
"And the great thing about investigating exercise as part of treatment is that there are very little in the way of side effects, and there are many wider health benefits."
Importance of clinical trials
Launched in the UK in 2012, Stand Up To Cancer has already raised more than £25million to fund translational research, which takes developments made in the lab and transforms them into new tests and treatments for cancer patients.
Supported by a host of celebrities including Davina McCall and Alan Carr, Stand Up To Cancer will culminate this Friday 21 October with a night of live TV on Channel 4 led by the brightest stars in film, TV and music.
Dr Coyle said: "None of the amazing progress we've made against cancer could have happened without clinical trials.
"From life-saving drugs like tamoxifen, to advances in surgery and radiotherapy that cure thousands of people every year, every new treatment, test and screening programme needs a trial to make it happen.
"My team and I are very excited about receiving this funding from Stand Up To Cancer, which we hope will make a real difference to the lives of people with bowel cancer."
Stand Up To Cancer
This year, there are many ways to Stand Up To Cancer and help get breakthroughs from the petri dish to the patients who need them right now, and save more lives.
Cancer Research UK is calling on everyone in Northern Ireland to take a stand and do something to help raise money at work, school or at home – from fancy dress days and sponsored silences to bake sales and open mic nights.
Jean Walsh, Cancer Research UK's spokesperson in Northern Ireland said: "One in two born in the UK after 1960 will be diagnosed with cancer at some point in their lives. Cancer doesn't discriminate. Whether it's you or someone you know, it leaves its mark on us all.
"So the time to act is now. We're on the brink of a revolution in cancer research. Thanks to new treatments, screening and earlier diagnosis, more people are surviving the disease than ever before.
"But we can't afford to stand still. It's time to rebel against cancer, raise money and save lives. Research is our weapon against this terrible disease and we're calling on an army of supporters in Northern Ireland to stand up to cancer and show their support."
The charity is urging people to get started right now and sign up for their free fundraising pack which includes everything supporters need to spark creative ideas and help beat cancer sooner.

People across Northern Ireland can also show their support for the campaign in style as a fun range of clothing and accessories for men, women and children is available online at standuptocancer.org.uk
The range includes special edition Henry Holland designed t-shirts (£9.99) hoodies (£25) pin badges (£1) wristbands (£0.99) digital watches (£2.49) and umbrellas (£2.99).
For more information and to get involved visit standuptocancer.org.uk
Dr Vicky Coyle
Centre for Cancer Research and Cell Biology
Media
Media inquiries to Anne-Marie Clarke (Mon-Wed) or Michelle Cassidy (Thur-Fri) T: +44 (0)28 9097 5310 E: comms.officer@qub.ac.uk