Honorary Degree for Committed Community Development Champion
Community development stalwart Jackie Redpath MBE will pick up an honorary degree at Queen's University's Winter Graduations today (Friday 9 December).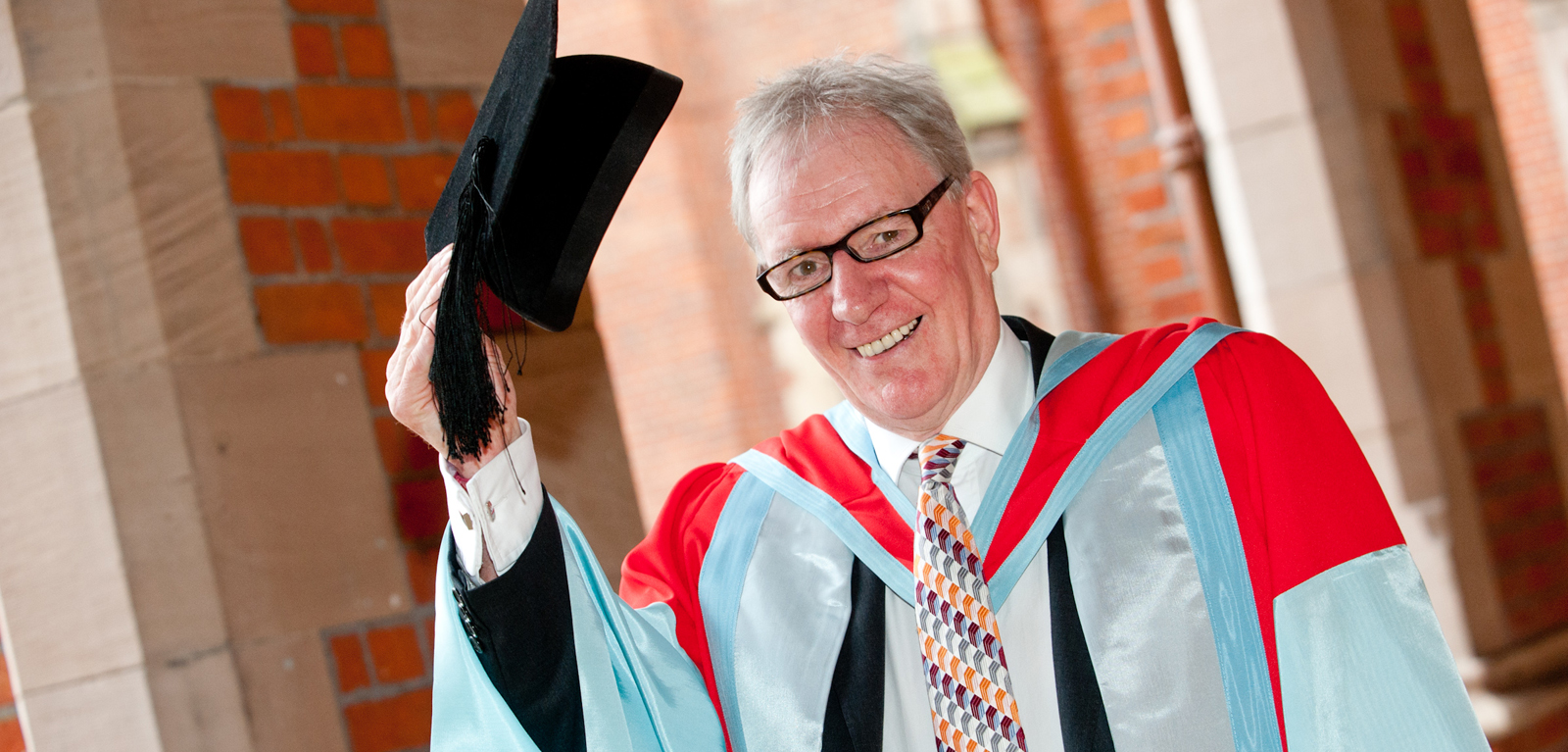 Redpath, who graduated from Queen's in 1973 in Modern History, will be awarded an honorary degree for services to the local community.
Since the early 70s, he has committed himself to community development work in the Shankill area of Belfast, where he was raised and where he presently serves as Chief Executive of the Greater Shankill Partnership.
Speaking ahead of the graduation, Redpath said: "Having graduated from Queen's in 1973, I have always held the University in the utmost esteem and it is therefore with a combination of humility and pride that I return to accept this Honorary Degree, which also gives recognition to the importance of community development in disadvantaged areas."
The Belfast man's community development work has stretched far beyond the Shankill, into cross community, cross border and international work for peace and understanding. He chairs Springboard Opportunities Limited, which over the last 23 years has supported over 7,000 unemployed young people with personal development, offering them a life changing international experience.
He played an important role in the early stages of the Northern Ireland peace process, particularly in relation to the role played by the United States. In 1995 he was awarded the American Ireland Fund Leadership Award and in 1997 he received an MBE for services to the community.
Redpath is working closely with Queen's University's Centre for Evidence and Social Innovation at Queen's in his capacity as Chief Executive of the Greater Shankill Partnership. Through the Great Shankill Children and Young People Zone, the Centre is supporting community-led initiatives to improve the lives and futures of children and young people in the area.
Media
For media inquiries, contact Emma Gallagher, Communications Officer at Queen's University on 028 9097 5384 and emma.gallagher@qub.ac.uk