Kweku Adoboli kicks off FinTrU Lecture Series at Queen's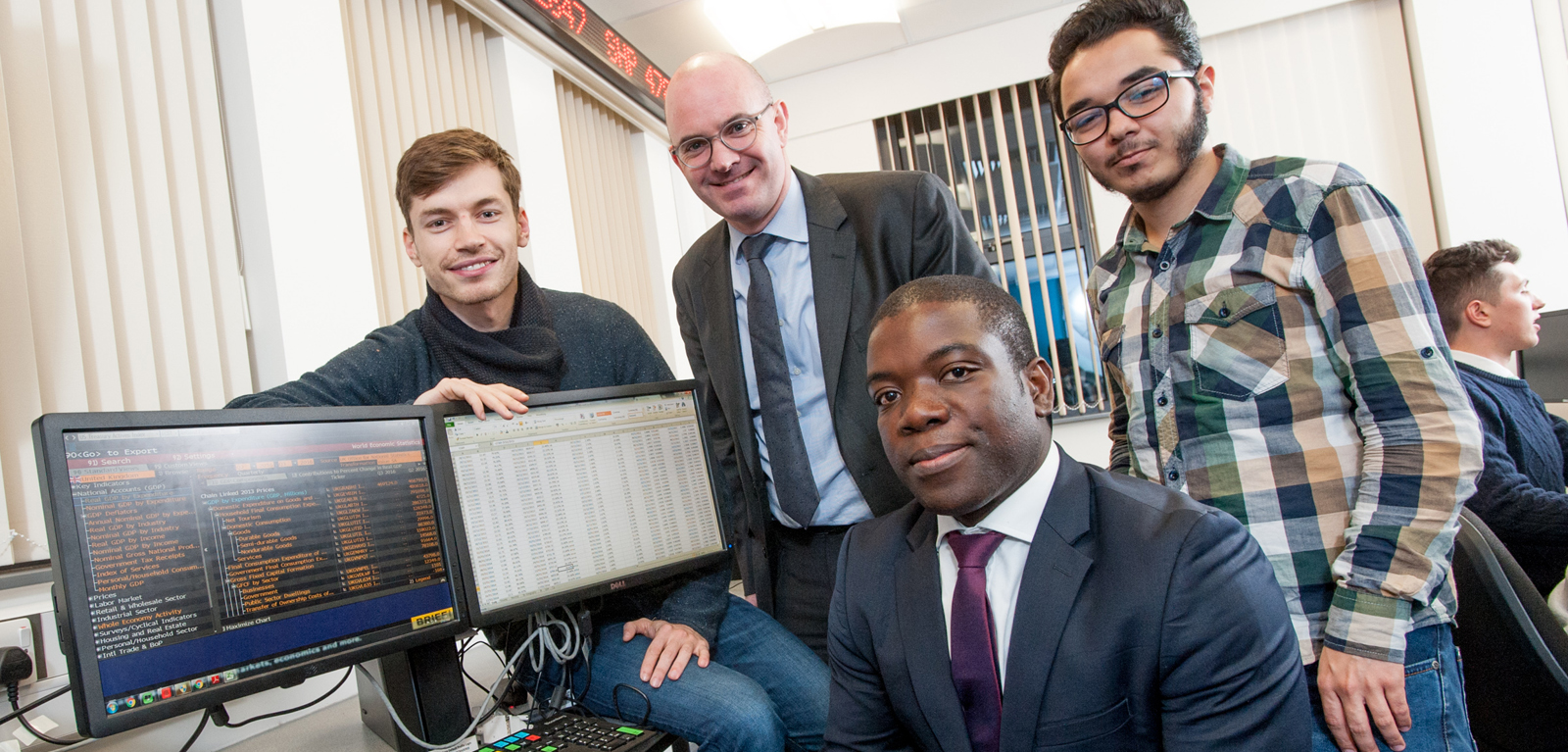 Belfast Financial Services company FinTrU, in partnership with Queen's University Belfast hosted the first of their new lecture series to provide Thought Leadership in Financial Services in Belfast.
The first lecture, "Financial Crime: Compliance and Culture" took place at Riddel Hall, Queen's University last night. (Thursday 17 November).
The keynote speaker for the event was former UBS trader Kweku Adoboli, who took responsibility for losses of $2.2 billion by the bank in 2011.
Charged and tried on four counts of false accounting and two counts of fraud by abuse of position, Kweku Adoboli was acquitted of four charges after a very public trial when the jury realised that he had not acted in pursuit of personal gain. He was nevertheless found guilty of two counts of fraud and he was sentenced to 7 years in prison. Having served half of his term, he was released from prison in June 2015.
Since his release, Adoboli has volunteered his time helping young adults better understand the pressures and dynamics of the finance industry, whilst helping traders, compliance officers and senior managers at City institutions bring context to the regulatory environment.
Kweku Adoboli said: "If I can help our young future leaders better understand and prepare for the challenges they will face in their careers then my challenges of the last 5 years will have been purposeful.
Ultimately I think the audience should feel hopeful that they can take control of the disorder in our world so as to lead us into the future with solutions focussed less on extractive growth and more on furthering the human cause. I hope that a deeper understanding of how and why things can go wrong in deeply complex and high pressure corporate environments will help empower them to do that."
Professor of Financial Services Donal McKillop moderated the event, which included an expert panel comprised of Kweku Adoboli, Darragh McCarthy (CEO FinTrU) and Patrick Butler (Calitor), a compliance expert.
Professor Donal McKillop said: "You may think it strange for students to be able to learn from someone who has a criminal conviction for financial crime, however it is our job to teach students about the importance of risk management and governance and equally of having strong ethics when moving into their careers."
According to CEO Darragh McCarthy, this event shows FinTrU's dedication to being 'thought leaders' in the local Financial Services market.
Darragh McCarthy said: "Financial Crime needs to be monitored through robust Compliance processes by all Global Financial Services companies with the long-term objective to change Culture within these organisations. Northern Ireland is an ideal location to perform such value-added Compliance functions given the high quality of talent available in the market and educated at high quality institutions such as Queen's."
ENDS
Media
Media inquiries to Anne-Marie Clarke (Mon-Wed) or Michelle Cassidy (Thu-Fri) at Queen's Communications Office, T: +44 (0)28 9097 5310 E: comms.officer@qub.ac.uk