Over 600 people to attend Brexit impact debate at Queen's University Belfast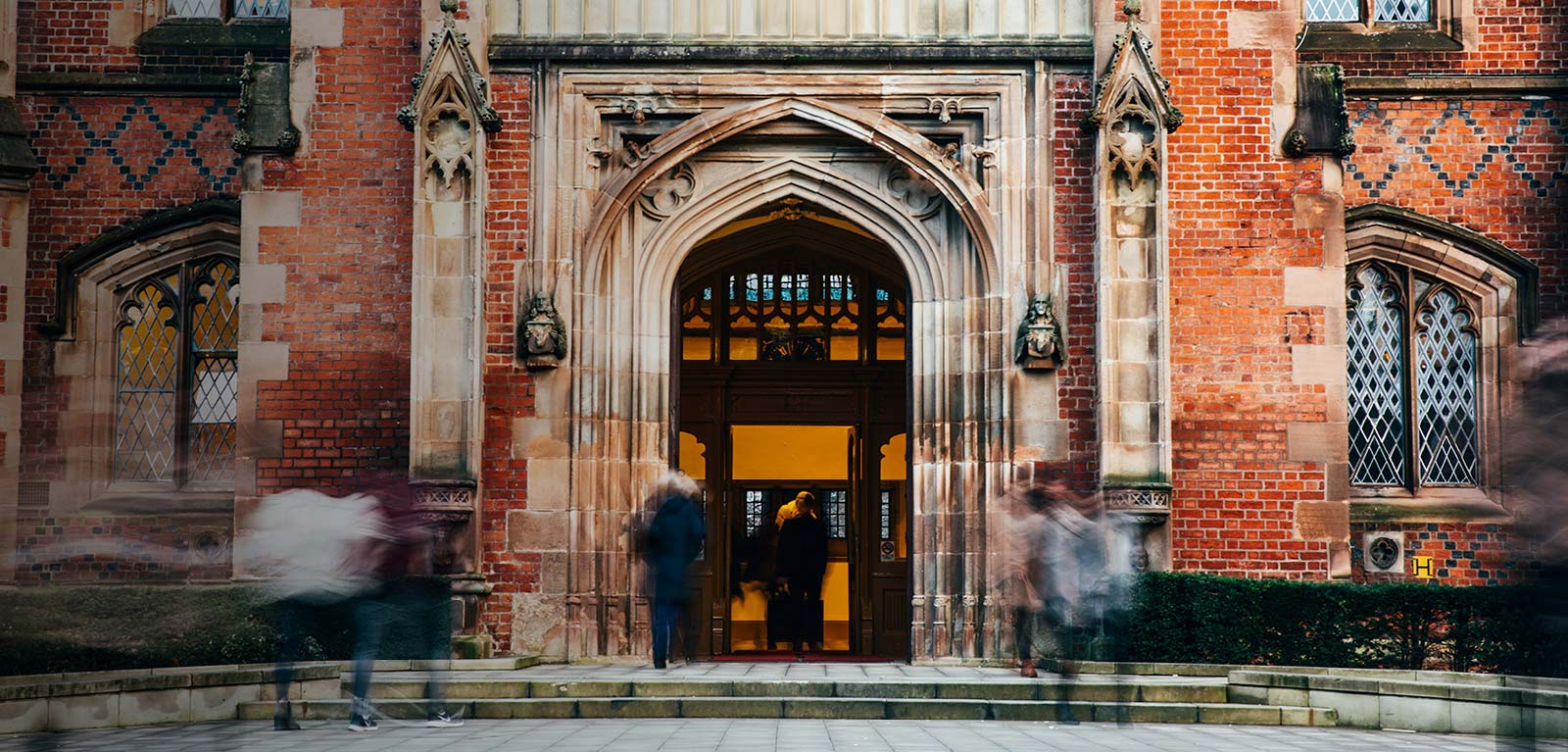 Over 600 people will attend a public debate around 'The Economic Implications of Brexit in Northern Ireland' at Queen's tomorrow (Tuesday, 26 April).
The evening event, which will be one of the largest public Brexit debates held in the UK, is being organised by the Centre for Irish Business and Economic Performance in Queen's University Management School; The Chief Executives Club at Queen's and the Nevin Economic Research Institute.
Those attending will hear Dr Edgar Morgenroth, Associate Research Professor at the Economic and Social Research Institute, outline the possible implications of a Brexit for Northern Ireland, following the publication of his recent report on the impact for the Republic of Ireland.
Following his presentation, he will join Dr Esmond Birnie, Chief Economist, PwC; Angela McGowan, Chief Economist, Danske Bank and Paul MacFlynn, Economist, Neven Economic Research Institute, in a panel discussion chaired by BBC Northern Ireland's Economics and Business Editor, John Campbell.
Speaking ahead of the event, Dr Anthony McDonnell, Director of the Centre for Irish Business and Economic Performance in Queen's Management School, said: "We won't be telling people how to vote, but we do hope that this event will enable those attending to make a more informed decision on the economic side of the argument. Dr Edgar Morgenroth's work is most the most advanced piece of work on the subject."
People can follow the discussion on the night and add their thoughts by using #BrexitNI on Twitter.
Anyone interested in attending the debate, which takes place between 5.45-8.00pm in the Whitla Hall, Queen's University, should email Brenda.Carabine@qub.ac.uk. Please note that the number of remaining places is limited.
Media
Media inquiries to Lisa McElroy, Senior Communications Officer, Queen's University. Tel: 028 9097 5384 or email lisa.mcelroy@qub.ac.uk