Parental mental illness under discussion at Queen's
A family focused approach to supporting parents with mental illness, their children and families is the best way to ensure positive outcomes for families affected by mental illness.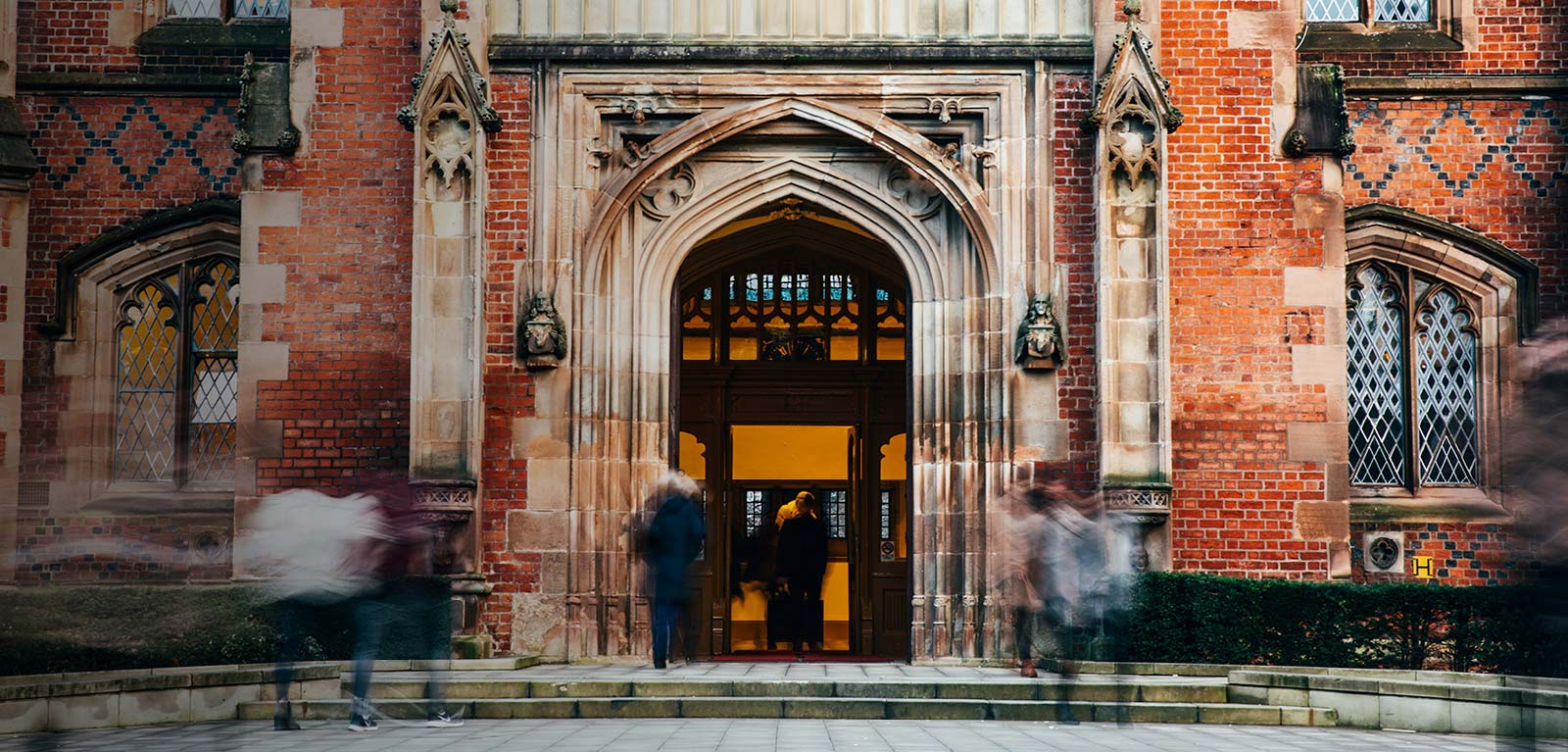 That's according to experts who will meet at Queen's University on Monday 16 May, to mark the start of Mental Health Awareness Week.
Dr Anne Grant, Lecturer in Mental Health from Queen's School of Nursing and Midwifery and Mary Donaghy, NI, Think Family Lead will be joined by international experts to explore how to promote optimal support for parents who have mental illness, their children and families within health and social services.
Northern Ireland is leading the way in UK family mental health care through the Think Family NI initiative, which introduces initiatives to promote a whole family approach in delivery of health and social care services. The Queen's event will bring together those involved in that initiative, alongside leading mental health professionals from Australia, Finland and Norway to discuss how best to support families.
Dr Anne Grant, said: "As a result of improved support and treatment, individuals with mental illness are more likely than previously to take on a parenting role. But parental responsibilities may affect their mental health and recovery, and conversely parents' illness may impact on children's development. For that reason, a focus on family relationships is crucial for all those involved in health and social care.
"Over one third of all adults with mental health problems in the UK are parents, and the majority of those are mothers. It is estimated that more than 20 per cent of children live with at least one parent with a mental illness. Up to 50 per cent of these children will experience some psychological disorder during childhood or adolescence and 10-14 per cent will be diagnosed with a psychotic disorder at some point during their lives.
"There is increasing evidence that family focused practice improves outcomes for both parents, their children and adult family members, and this event aims to explore what we are doing well, what we can do better, and what we can learn from other parts of the world in order to provide the best possible support for families living with mental health problems."
Speakers at the event will include:
Dr Anne Grant, Lecturer in mental health, Queen's
Dr Mary Donaghy, Think Family NI Lead, Health and Social Care Board
Dr Adrian Falkov, specialist child and adolescent psychiatrist in Sydney, Australia, and author of The Family Model Handbook, which informs health and social care professionals' family focused practice around the world.
Professor Tytti Solantaus, child psychiatrist, therapist and researcher at the National Institute for Health and Welfare in Finland.
Dr Brente Weimand, mental health professional and researcher from Akershus University Hospital in Oslo, Norway.
Fionnuala McAndrew, Director of Social Care and Children, Health and Social Care Board.
'Health and social care professionals' family focused practice with parents who have mental illness, their children and families' will take place at Riddel Hall, Stranmillis Road, Belfast on Monday 16 May 2016 from 12.15pm-4.45pm. For more information about Nursing and Midwifery at Queen's visit http://www.qub.ac.uk/schools/SchoolofNursingandMidwifery/
End
Media
Media inquiries to Michelle Cassidy (Thur-Fri) or Anne-Marie Clarke (Mon-Wed) at Queen's University Communications Office T: +44 (0)28 9097 5310 E: comms.officer@qub.ac.uk