Public invited to meet experts at forefront of fight against breast and ovarian cancer
The people behind Queen's University's world-leading research on breast and ovarian cancer are giving an insight into their work and its impact on patients at a free public information evening on Wednesday 13 April.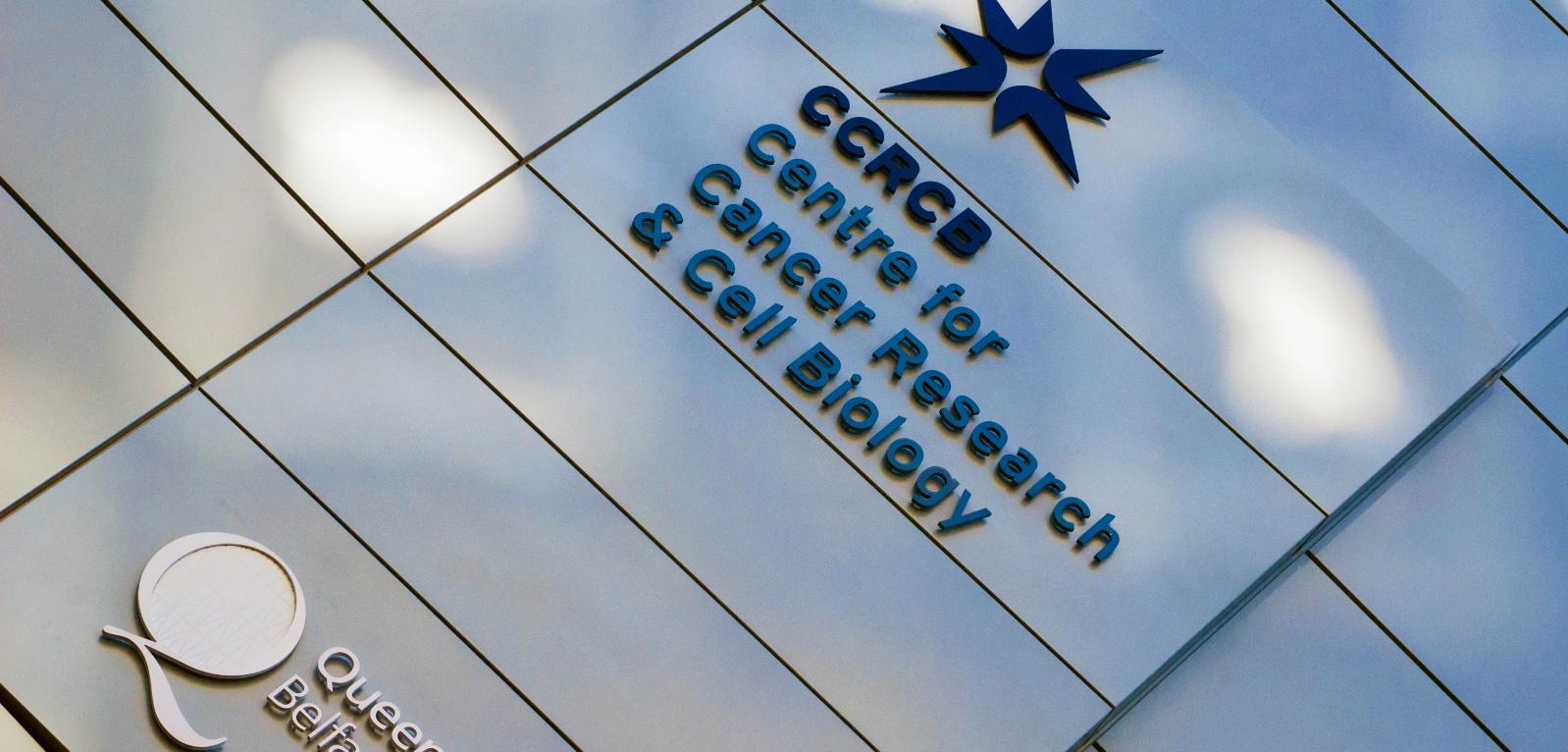 Members of the public are invited to hear about advances in detection and diagnosis, new treatments, clinical trials and the support available to patients, including those women who are dealing with the possibility of inherited breast or ovarian cancer.
The event will take place from 7-9pm on Wednesday 13 April at Queen's Centre for Cancer Research and Cell Biology (CCRCB).
Speaking about the event, Professor Richard Kennedy, McClay Professor of Medical Oncology at Queen's and Consultant Oncologist at Belfast Trust, said: "More than 1,200 new cases of breast cancer and 188 cases of ovarian cancer are diagnosed each year in Northern Ireland, but thanks to developments in diagnosis and treatment, more people than ever are surviving these diseases. That is due, in no small part, to the work of Queen's researchers.
"Queen's scientists and clinicians are at the forefront of some of the most ambitious and ground breaking research in recent years, I would encourage anyone with an interest in breast and ovarian cancer research and treatment – whether as a patient, survivor, carer or medical professional – to come along and find out how Queen's and Northern Ireland are leading the way in improving outcomes for patients.
"Around 250 experts from 25 countries work across cancer research programmes at Queen's. They work with partners across academia, industry and the health service to drive discovery and innovation in cancer care. Their vision and commitment is transforming cancer from a killer disease to a chronic disease. Together, we are helping make the 'big C' smaller, and we will continue to do all that we can to erase it all together.
"People often read and hear in the media about the world-class research that is taking place at Queen's Centre for Cancer Research and Cell Biology. This event is the perfect opportunity to meet and hear more from the people behind the headlines."
The event is hosted by the NI Cancer Research Consumer Forum, a group of patients and carers affected by cancer, working in partnership with researchers for patient benefit. They encourage the public to join with them to hear about the exciting developments in cancer research. Speakers at the event include:
Dr Gerry Hanna will give an overview of clinical trials for new radiotherapy treatments in Northern Ireland.
Mr Stuart McIntosh will provide an insight into how breast cancer research is changing the treatment pathways available to patients.
Dr Stephen Dobbs will speak about advances in screening, early detection and surgery for ovarian cancer.
Dr Lisa Jeffers from the Northern Ireland Regional Genetics Service will give an insight into inherited breast and ovarian cancer, and the services available to patients and their families.
Hazel Carson from BRCA Link NI will speak about BRCA genetic mutations and hereditary breast and ovarian cancers.
Dr Laura Feeney from the Northern Ireland Cancer Centre will speak about innovations in early detection for ovarian cancer.
A patient case study is available upon request.
Mrs Margaret Grayson, NI Cancer Research Consumer Forum will talk about the NI Cancer Research Consumer Forum and the role of people affected by cancer working in partnership with researchers.
The free public information evening will take place from 7.00pm – 9.00pm on Wednesday 13 April at CCRCB, which is located on the Belfast City Hospital site, behind Queen's Medical Biology Centre. Tea, coffee and refreshments will be provided.
Ends
Media
Media inquiries to Anne-Marie Clarke (Mon-Wed) or Michelle Cassidy (Thurs-Fri) at Queen's University Communications Office. Tel: +44 (0)28 9097 5310 Email: comms.officer@qub.ac.uk