Queen's University given prestigious UNESCO Chair status for work on shared education
Queen's University Belfast is to be honoured by UNESCO (United Nations Educational, Scientific and Cultural Organisation) by becoming an international example of how shared education can promote reconciliation in divided societies.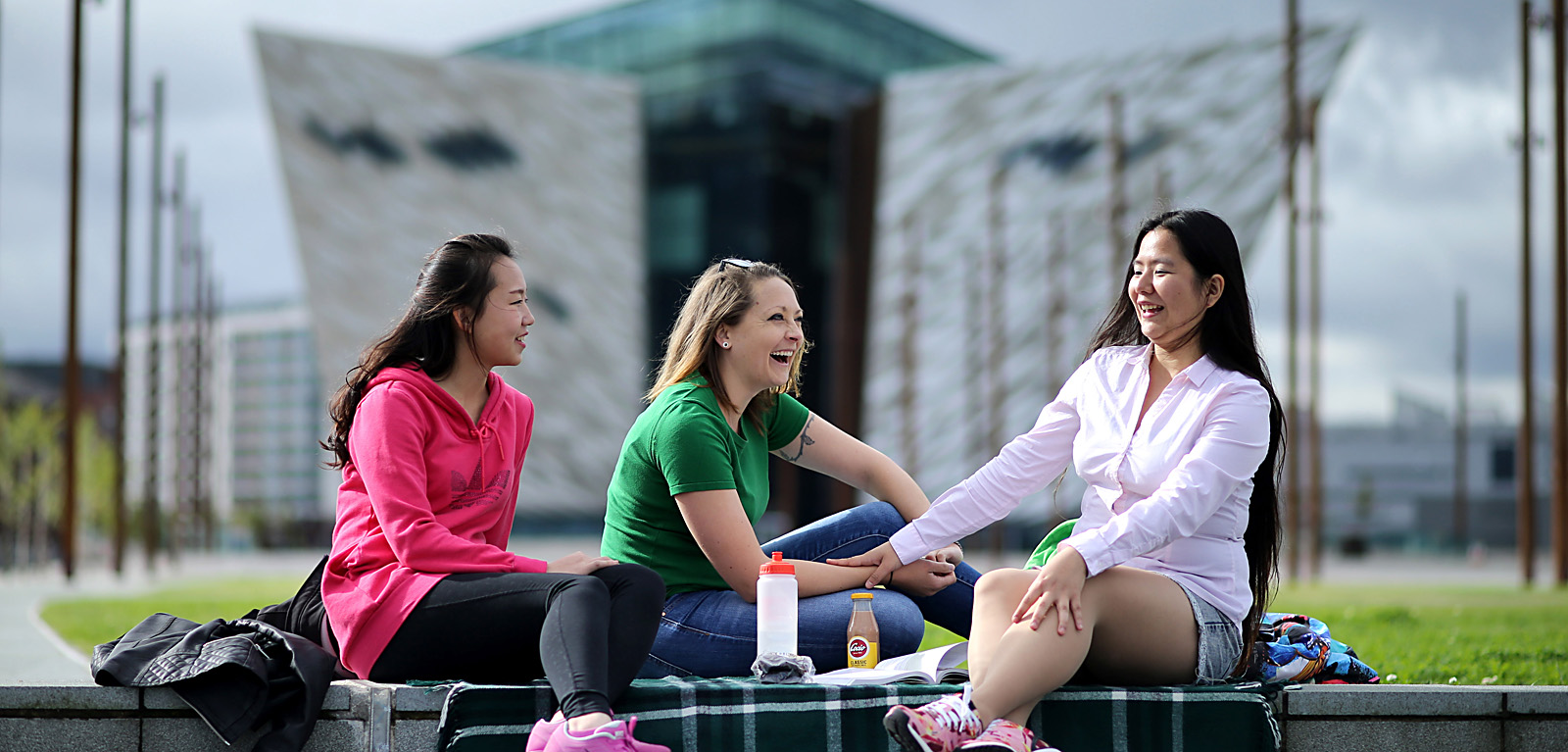 Professor Joanne Hughes, Director of the Centre for Shared Education at Queen's University, will be appointed the first 'UNESCO Chair on Globalising a Shared Education Model for Improving Relations in Divided Societies'.
Her role will be to take forward a model of shared education that can be used as a template around the world. Working in collaboration with partner organisations, her team will undertake comprehensive, comparative research to examine the impact of shared education in different contexts, with a view to developing best practice and feeding into government policy within the UK and beyond. Shared education is broadly defined as any collaborative activity between schools that can contribute towards academic improvement, provide access to opportunity, encourage more effective use of resources and promote social cohesion.
Queen's University ran a shared-education programme between 2007 and 2014, involving more than 130 schools and 9,000 pupils and through the Centre for Shared Education has supported initiatives in other divided regions, including Israel and Macedonia. Professor Hughes leads an extensive research programme that examines the reconciliation outcomes for pupils and teachers involved in shared education and other forms of inter-group contact.
Professor Patrick Johnston, Vice-Chancellor of Queen's University Belfast, said: "I welcome this prestigious honour which recognises the exceptional work that Professor Hughes has done, and continues to do, in shared education. Through her role, as the first ever UNESCO Chair on Globalising a Shared Education Model for Improving Relations in Divided Societies, Professor Hughes will continue to extend her work internationally. This accolade is further evidence of the world-leading research from Queen's University, which is advancing knowledge and changing lives."
Professor Hughes said: "Shared education has appeal in divided societies because it offers opportunity for sustained interaction between members of different groups, without compromising their right to separate schools. In making the boundaries between schools divided on ethnic and religious lines more porous, shared education has been shown to reduce prejudice and promote more positive social attitudes. I am delighted to have the opportunity through UNESCO to extend our work internationally and to access those networks that will allow us to contribute to policy making at an international level."
The UK National Commission for UNESCO's Higher Education Director, Professor Kiran Fernandes, said: "Queen's University Belfast will be joining a dynamic, global network of UNESCO Chairs; eminent research institutions that, within their different fields and academic focus, are all working to further UNESCO's goal to build peace and sustainable development.
"Professor Hughes's work connects closely to UNESCO's global mandate for peace and we hope that, by collaborating with the Organisation's universities network, and working under the powerful UNESCO brand, that Professor Hughes's critical work in using education to promote peace and intercultural understanding between divided societies will be enhanced and strengthened".
This is not the first time that Queen's University Belfast has come to UNESCO's attention. In 2012, Dr Geetha Srinivasan was awarded the L'Oreal-UNESCO For Women In Science Fellowship for her work in Ionic Liquids and Their Biomedical Applications.
Professor Joanne Hughes
Centre for Shared Education
View Profile
Media
For further information, contact Queen's University Communications Officer Claire Kelly on Tel. +44 (0)28 9097 5391 or email c.m.kelly@qub.ac.uk