Student contributions recognised at Volunteering Excellency Awards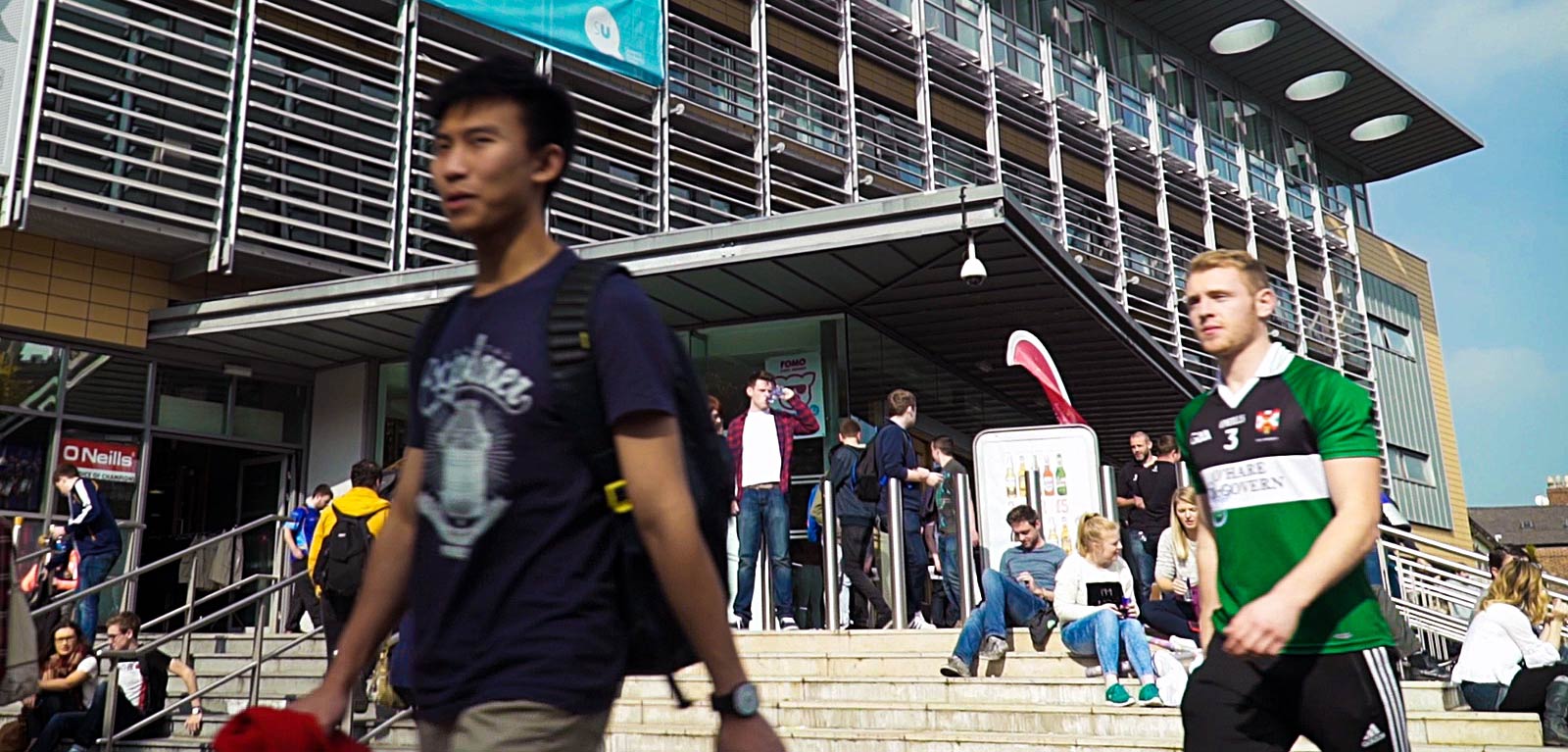 A Queen's student who has pioneered a mental health programme for students, helped raise over £38,500 for healthcare in developing countries, and assists familes who have had a cancer diagnosis, has been awarded the 'Special Contribution' accolade at the Queen's Students' Union Volunteering Excellency Awards, sponsored by KPMG.
James Nixon, a Medicine student from Enniskillen, Co. Fermanagh is Co-Founder and President of 'Mind Matters', a student society at Queen's that aims to educate the student body on mental health. He is also a Board Member of 'Mind Your Mood', a student-led campaign which helps equip students with skills to protect their mental health whilst at University.
Over 250 guests attended the glittering awards ceremony in the University's Whitla Hall to celebrate the positive impact that the volunteering efforts of Queen's students, staff, schools and alumni have on the local community and the wider world.
James is also a member of the Students' Working Overseas Trust, a charitable society at Queen's that fundraises to provide healthcare resources to developing countries. As SWOT Fashion Show Co-Ordinator, he volunteered over a ten-month period to help organise a hugely successful event which raised over £38,500.
Alongside these commitments, James volunteers with both Cancer Focus NI's '5 week CLIMB Programme', which helps children understand the diagnosis of cancer and its monthly 'Family Support Nights' where affected families come together to support each other.
On receiving the award, James said, "I have met some amazing people through volunteering. Such strong individuals who have gone through such difficulties in their lives - it is so empowering and inspiring. Volunteering is so important, it's not just what you give but what you get back as well. It has built me up and made me a better person and I know that the people I have met and the experiences I have gone through will make me a better Doctor. I am delighted and honoured to have won this award – it's a great way to start the Summer!".
The Students' Union is dedicated to championing volunteering, promoting opportunities and encouraging participation by its students. Through these activities it aims to develop socially responsible citizens like James who participate in society in a positive way.
Lucia Kearney, Volunteer & Development Support Officer of Queen's Students' Union said, "Queen's students are enterprising and innovative in their volunteering. Many having developed, implemented and led projects to meet gaps in areas that they are passionate about and so deeply involved in. Their volunteering efforts are truly amazing and continue to make a tangible and powerful difference to communities in need."
Claire Browne of KPMG, sponsor of the Volunteering Excellency Awards said, "KPMG is delighted to again sponsor the Volunteering Excellency Awards. As an organisation we actively encourage our people to volunteer. Spare time is often in short supply but there are many benefits to taking the time to volunteer. In addition to the sheer feel good factor of knowing you have made a difference, volunteering provides an opportunity to share expertise, develop a new skill and meet new people."
Media
For media inquiries please contact Kristina Mulholland: 028 9097 1067 or k.mulholland@qub.ac.uk