£800,000 award for the Mitchell Institute to pioneer research on the role of sound in conflict
The Senator George J. Mitchell Institute for Global Peace, Security and Justice at Queen's has secured a major new research award from the Arts and Humanities Research Council.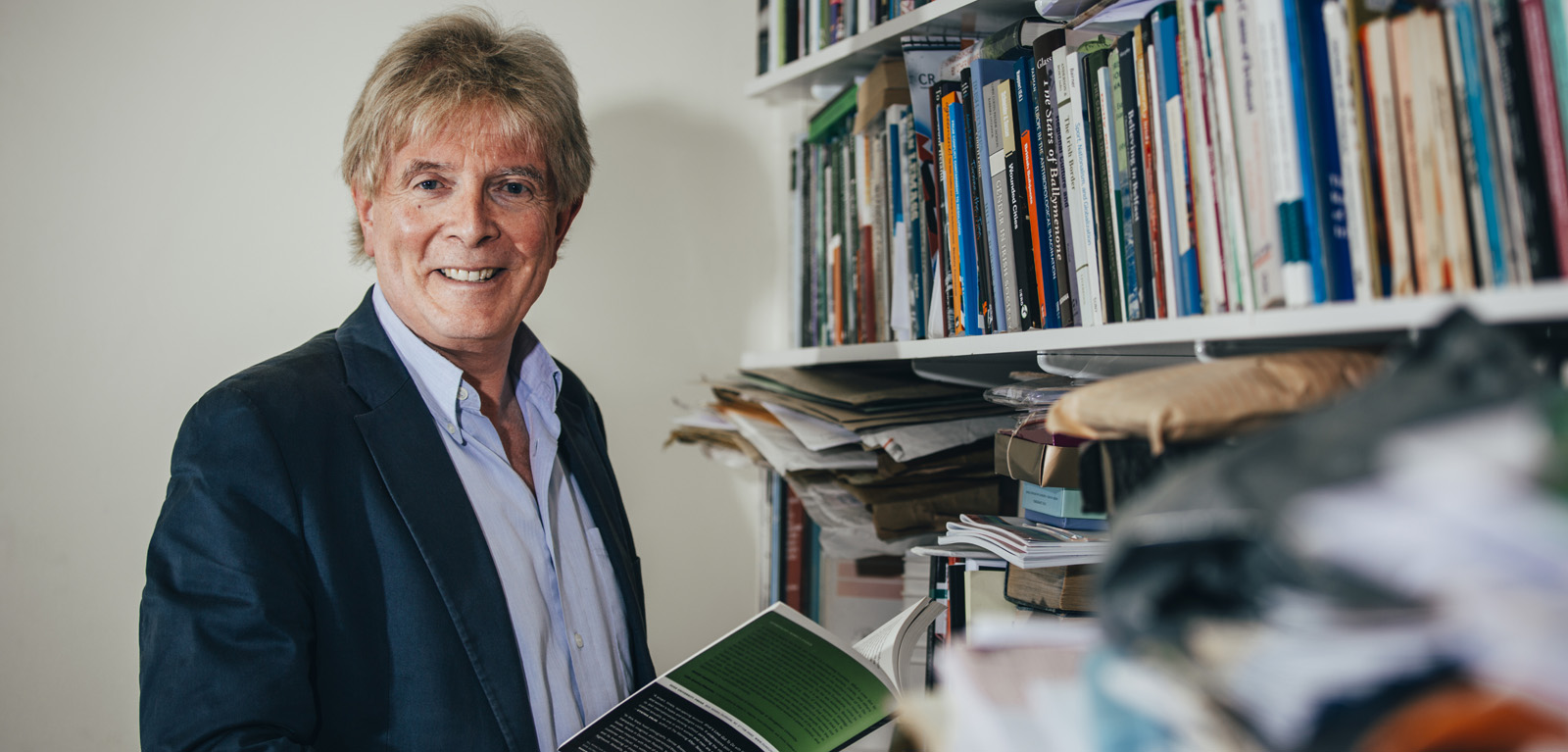 The £800,000 grant is one of the largest to be awarded to the university's Faculty of Arts, Humanities and Social Sciences.
The research will explore how sound and music underpin activism and political agendas, as well as transform experiences of conflict.
The Mitchell Institute will lead this innovative study into the role of sound, music and digital media in conflict and post-conflict regions around the world. It will bring together an interdisciplinary team of researchers from Anthropology, Music, English and Politics.
The project will focus on the Middle East, Brazil and Northern Ireland, examining how communities that have experienced conflict respond to processes of musical activism, participatory music making, sonic arts and dramatised performances of resistance and reconciliation. Each case study will contribute to a final sound-art installation and exhibition, showcased in Derry and Rio de Janeiro.
Institute Director, Professor Hastings Donnan FBA said: "This substantial award enables the Institute to address the challenge of understanding and transforming conflict in innovative and exciting ways. It offers clear evidence that by bringing the University's international and disciplinary expertise together, the Institute opens up new lines of research inquiry that set the research agenda for the study of conflict and peace-building."
Project lead investigator, Professor Fiona Magowan said: "Sound is an often unacknowledged element of conflict and conflict transformation. This project will redress this omission not only by incorporating sound as a central aspect of academic analysis but by exploring the impact of sound on the public through dramatic performances and sound installations."
The Senator George J. Mitchell Institute for Global Peace, Security and Justice is the second of four Global Research Institutes to be launched by the University. Global Research Institutes are the University's flagships for interdisciplinary research in areas of major societal challenge.
This project is scheduled to start on 1 January 2017.
For further information on the The Senator George J. Mitchell Institute for Global Peace, Security and Justice
Media
Media inquiries to Queen's Communications Office comms.office@qub.ac.uk or 028 9097 3091.