Queen's honours Ground Zero film-maker and Strabane-born boss of Thomson Airways
Marcus Robinson, the award-winning artist and film-maker, and Chris Browne, who runs the UK's third largest airline, are being awarded Honorary Degrees today by Queen's University Belfast.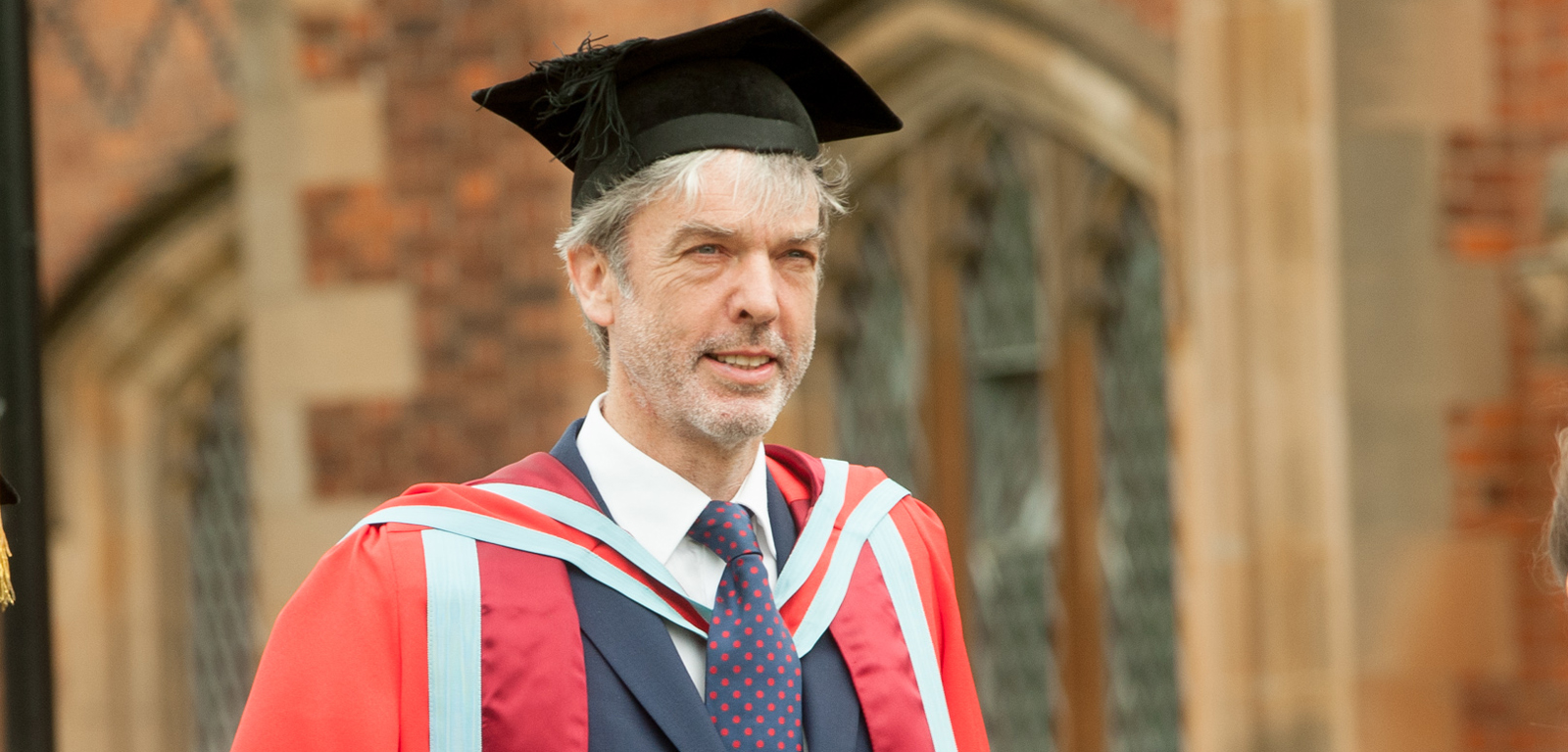 Marcus Robinson, who is receiving the degree of Doctor of Social Sciences for distinction in art, was born in Belfast and now lives in Lower Manhattan. He spent ten years capturing the reconstruction of the World Trade Centre. His film, Rebuilding The World Trade Centre, won awards in the US and the UK, including a BAFTA, when it was released in 2013. He now has a studio on the 66th floor of one of the towers on the new site.
In 2015, he was commissioned by Tourism Ireland to make an art film about Belfast, based around Van Morrison's 70th birthday concerts in Cyprus Avenue.
Speaking ahead of delivering the citation for Marcus, Professor Audrey Horning, Head of the School of Geography, Archaeology and Palaeoecology at Queen's, said: "Marcus Robinson's immersive artistic practice challenges us to see beyond the artificial boundaries between art, architecture, engineering and the everyday, and celebrates both human creativity and resiliency.
"His work at Ground Zero elevates the physical labour of construction- every shovel full of dirt, every girder carefully swung into place- to its rightful place as an art and, in the context of the World Trade Center, as an active form of healing. Marcus' paintings and films link the material and the spiritual, the past and the present, and provide in themselves a vehicle for remembrance and for celebrating the human spirit."
Strabane-born Christine Browne, Managing Director of Thomson Airways, is a pioneer in the global leisure travel industry and is being recognised today by Queen's for services to business and commerce.
A Queen's graduate with a degree in Spanish Language and Literature, she was the youngest and first female general manager of Iberia Airways. She joined First Choice in 1999 and later led the merger of First Choice Airways with Thomsonfly to create Thomson Airways. It is now the UK's third largest airline and she is in charge of a fleet of 62 aircraft and a staff of 5000.
Anne Clydesdale, Director of the William J Clinton Leadership Institute at Queen's, who will deliver the citation for Christine Browne, said: "Chris is one of the many Queen's graduates who have gone out into society and built careers that have positively impacted upon the society we live in. Recognised as a pioneer in the aviation travel sector, Chris has led her industry, with agility and creativity, through some turbulent times, and so today we are delighted to welcome her back to her alma mater and to recognise her success."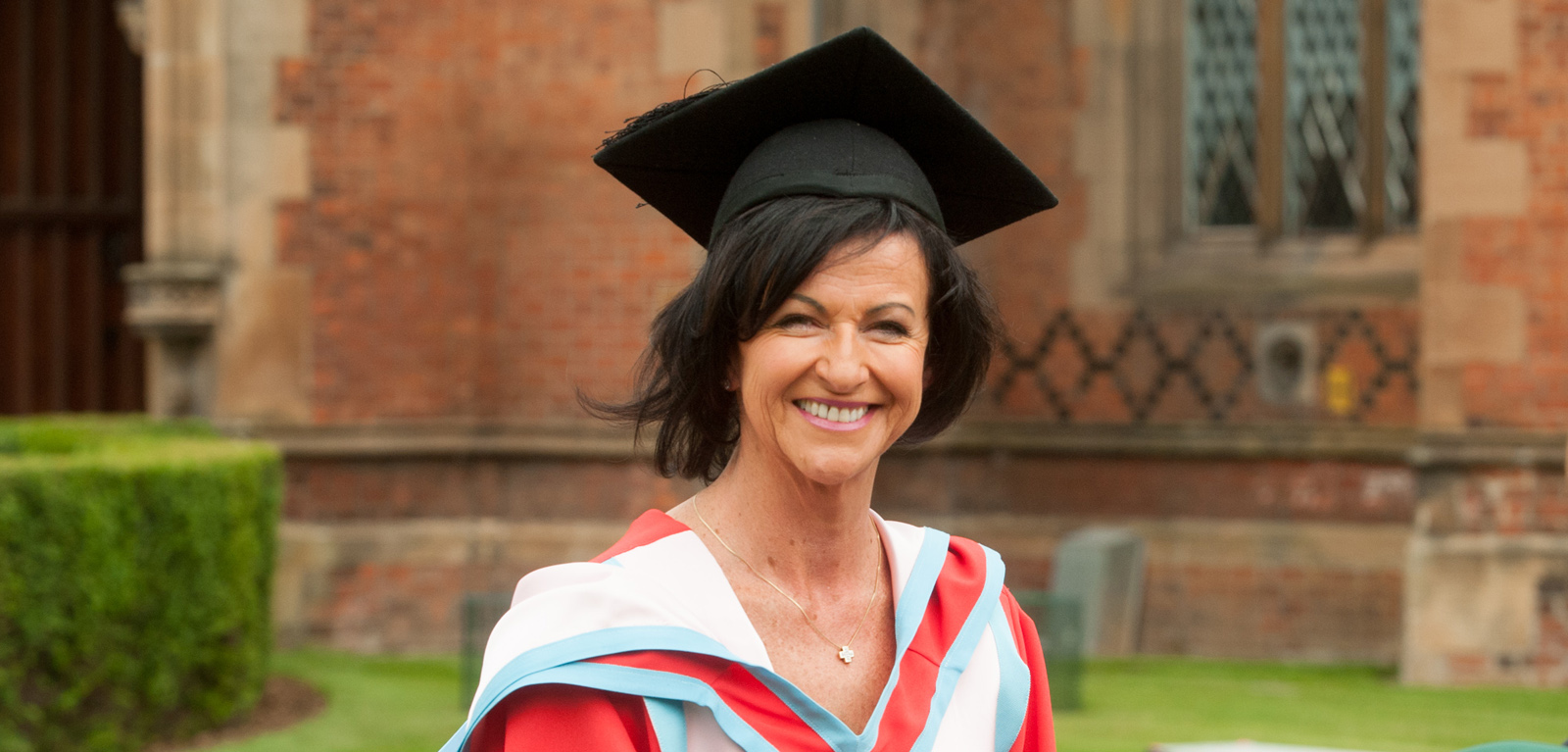 Media
Media inquiries to Queen's Communications Office. Tel: 028 90 97 3091 or email comms.office@qub.ac.uk