Top UK awards for Queen's University engineers
Seven students from Queen's University have been named winners of the Royal Academy of Engineering's Advanced Leadership Awards, which recognise aspiring leaders in the engineering sector.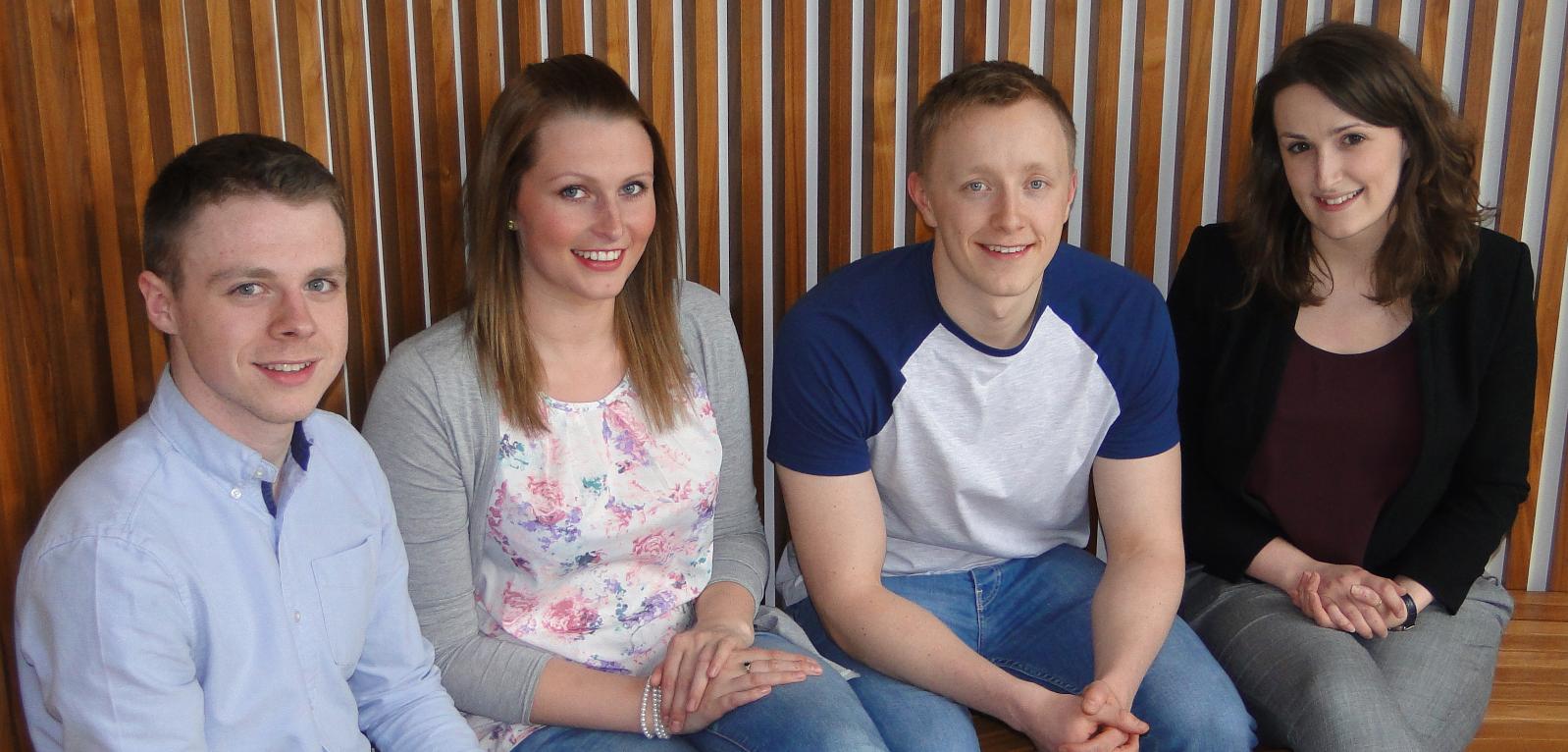 The seven winners are all students at Queen's School of Mechanical and Aerospace Engineering. They are: Stephen Colbert from Dungannon, Cherie Gardiner from Belfast, Connor McShane from Newry, Alice Purcell from Limavady, Gareth Stephenson from Newry, and Conor Taylor from Ballymena, Christopher Bartolo from Wigan.
The Advanced Leadership Awards Programme aims to provide support for engineering undergraduates in UK universities who have the potential to become leaders in engineering and who are able to act as role models for future engineers.
These awards help ambitious and inspiring engineering students to undertake an accelerated personal development programme while they complete their undergraduate studies. All awardees receive £5,000 to be used over three years towards career oriented personal development activities.
Dr Trevor Robinson from Queen's School of Mechanical and Aerospace Engineering said: "We are delighted to announce that seven of our undergraduate students have been awarded Advanced Leadership Awards by the Royal Academy of Engineering.
"This is an amazing accomplishment given that only thirty-five Advanced awards were given out across the UK this year. Individual credit must go to all of the award winners for their incredible achievement.
"This year's awards build on previous successes for Mechanical and Aerospace Engineering students from Queen's who won a total of four awards in both 2015 and 2014 and three awards in both 2013 and 2012."
For more information on Mechanical and Aerospace Engineering at Queen's visit http://www.qub.ac.uk/schools/SchoolofMechanicalandAerospaceEngineering/
Ends
Photo caption:
L-R Queen's University students Conor Taylor, Cherie Gardiner, Connor McShane and Alice Purcell are among seven Queen's students named among the winners of the Royal Academy of Engineering Advanced Leadership Awards.
Media
Media inquiries to Michelle Cassidy (Thur-Fri) or Anne-Marie Clarke (Mon-Wed) at Queen's University Communications Office Tel: +44 (0)28 9097 5310 Email: comms.officer@qub.ac.uk