Queen's honours boss of Belfast software giant
Queen's University Belfast will today honour Brendan Mooney, Managing Director of Kainos, one of Northern Ireland's biggest innovation success stories, with an Honorary Degree for services to business and commerce.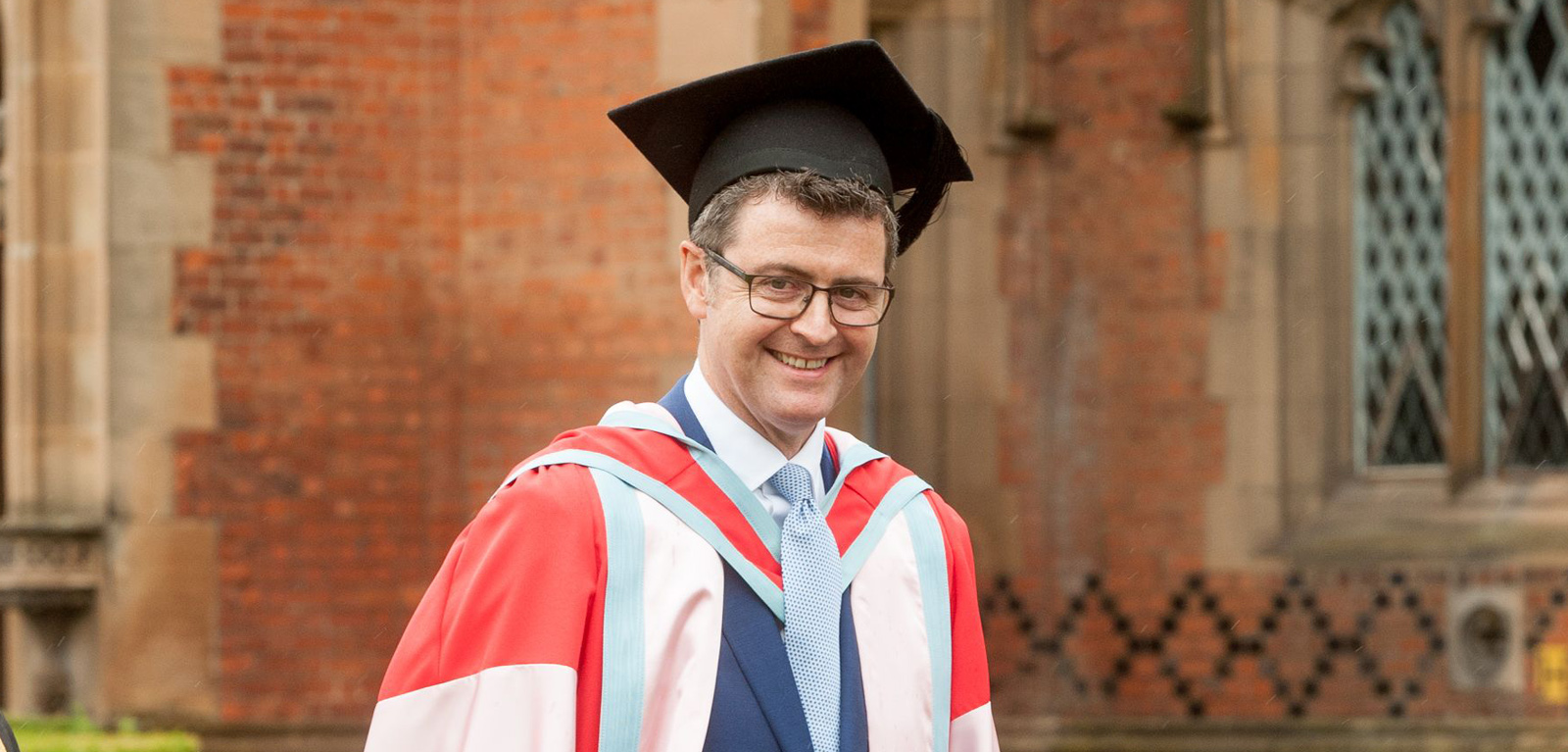 The Belfast-based software company, with a workforce of some 800 people and seven offices across the UK, Ireland and Poland, was floated on the Stock Exchange in 2015, valued at £161m.
The company was set up in 1986 as a corporate venture between Queen's and ICL (Fujitsu). Brendan Mooney joined as a software engineer in 1989, and moved to Dublin to set up the Kainos business there. He returned to Belfast in 2000 and became Managing Director in 2001.
Speaking ahead of receiving his honorary degree, he said: "I am delighted to be receiving this honour from Queen's today. As a university with a global presence it still remains close to its roots, engaging with local communities, businesses and students. Graduating with the School of Electronics, Electrical Engineering and Computer Science is particularly special, seeing the next generation of digital talent graduate and start out on their careers – it is a particularly exciting time to be in technology."