Justice Minister addresses international cyber summit
Justice Minister, David Ford has highlighted work ongoing through the Organised Crime Task Force to tackle cyber crime.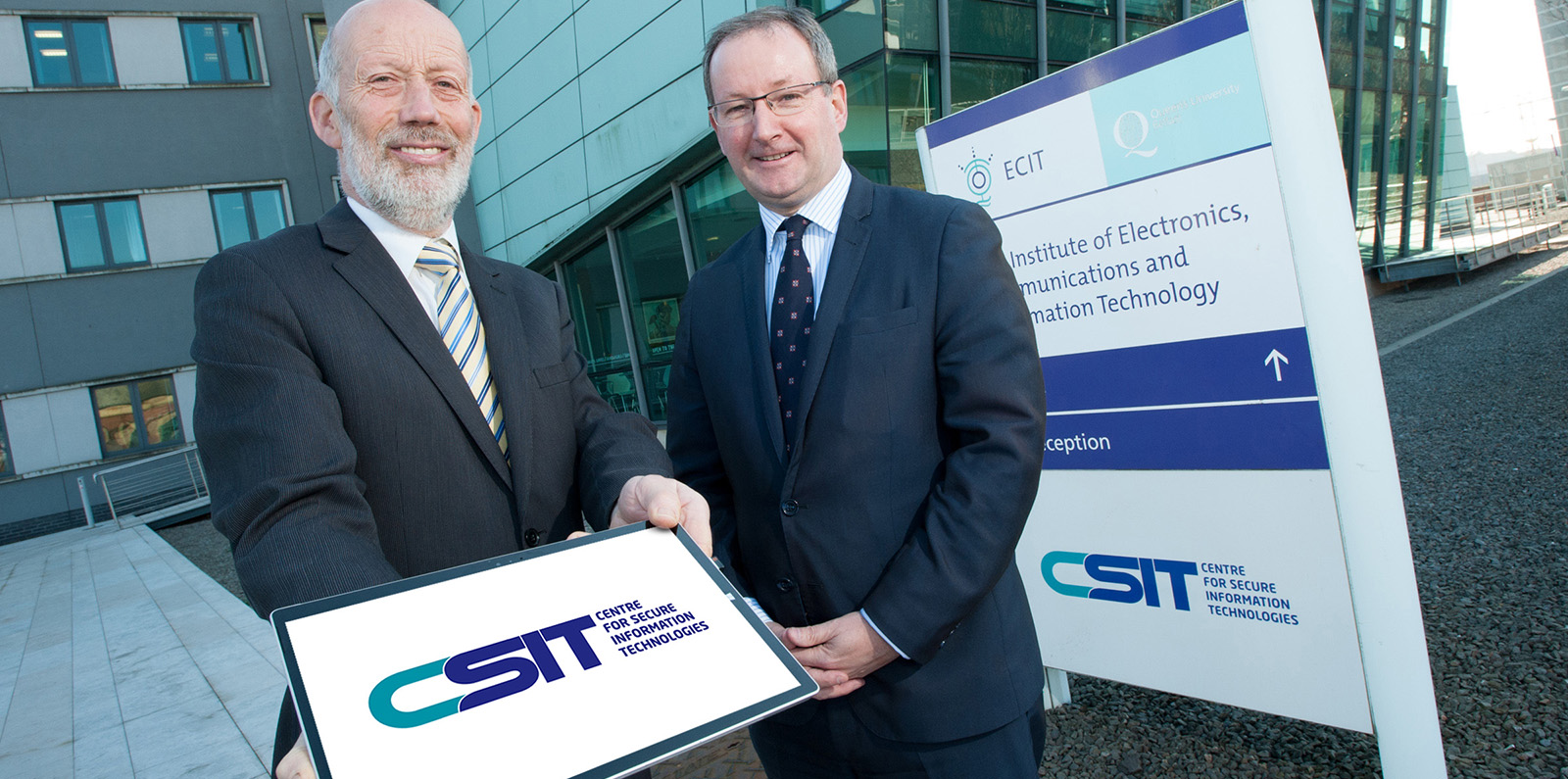 Justice Minister, David Ford has highlighted work ongoing through the Organised Crime Task Force to tackle cyber crime.
Speaking at the World Cyber Security Technology Research Summit, hosted by Queen's University's Centre for Secure Information Technology (CSIT), David Ford said:
"As chair of the Organised Crime Task Force (OCTF) I am very much aware that a growing concern for both businesses and individuals has been the rise in cyber crime.
"In 2014 the OCTF established a cyber crime sub group to help bring a unified law enforcement approach to the fight against this rapidly escalating, rapidly expanding problem. CSIT was a founder member of both the original group, and a later established industry based group, and have provided a valuable contribution to the work of both."
Continuing the Minister said: "For the PSNI, National Crime Agency and other law enforcement agencies, cyber has become a significant and ever growing priority area. The PSNI e-crime centre has been taking forward valuable work in prevention as well as crime detection. This has included the introduction of a reporting portal for businesses as well as a range of awareness raising initiatives for the public in conjunction with Get Safe Online.
"The approaches from online criminals have unfortunately become more sophisticated in recent years and we need to respond to this. We all, as individuals, as consumers, as business owners, as those involved in law enforcement, need organisations such as CSIT, and all those experts represented here today, to be working, often behind the scenes, to help us to outflank would-be criminals and also to train those who will continue the fight."
Professor John McCanny, Principal Investigator in the Centre for Secure Information Technologies at Queen's University Belfast, said: "Queen's University, as a UK leading centre for Cyber Security, was recently recognised at Buckingham Palace with a prestigious Queen's Anniversary Prize. The annual Cyber Summit has now become an internationally renowned meeting of world leading experts in this field to come together to tackle the greatest challenges to our online safety. The UK has the most advanced digital economy in the world worth around 12.4% of GDP and growing fast. We are all now highly dependent on the internet whether at home, work, in our vehicles or in the control systems and things that carry out a multitude of autonomous tasks for us. Cyber security is now a core technology requirement for all of these. This, our 6th annual Summit, will help inform our research to develop the next generation of cyber security technologies."
Media
Media inquiries to Claire Kelly, Communications Officer for Research, Queen's University Belfast, c.m.kelly@qub.ac.uk and 02890975391.