Professor David Armitage delivers the Annual Frank Wright Lecture at Queen's
World-leading Historian, Professor David Armitage recently delivered the annual Frank Wright lecture at Queen's.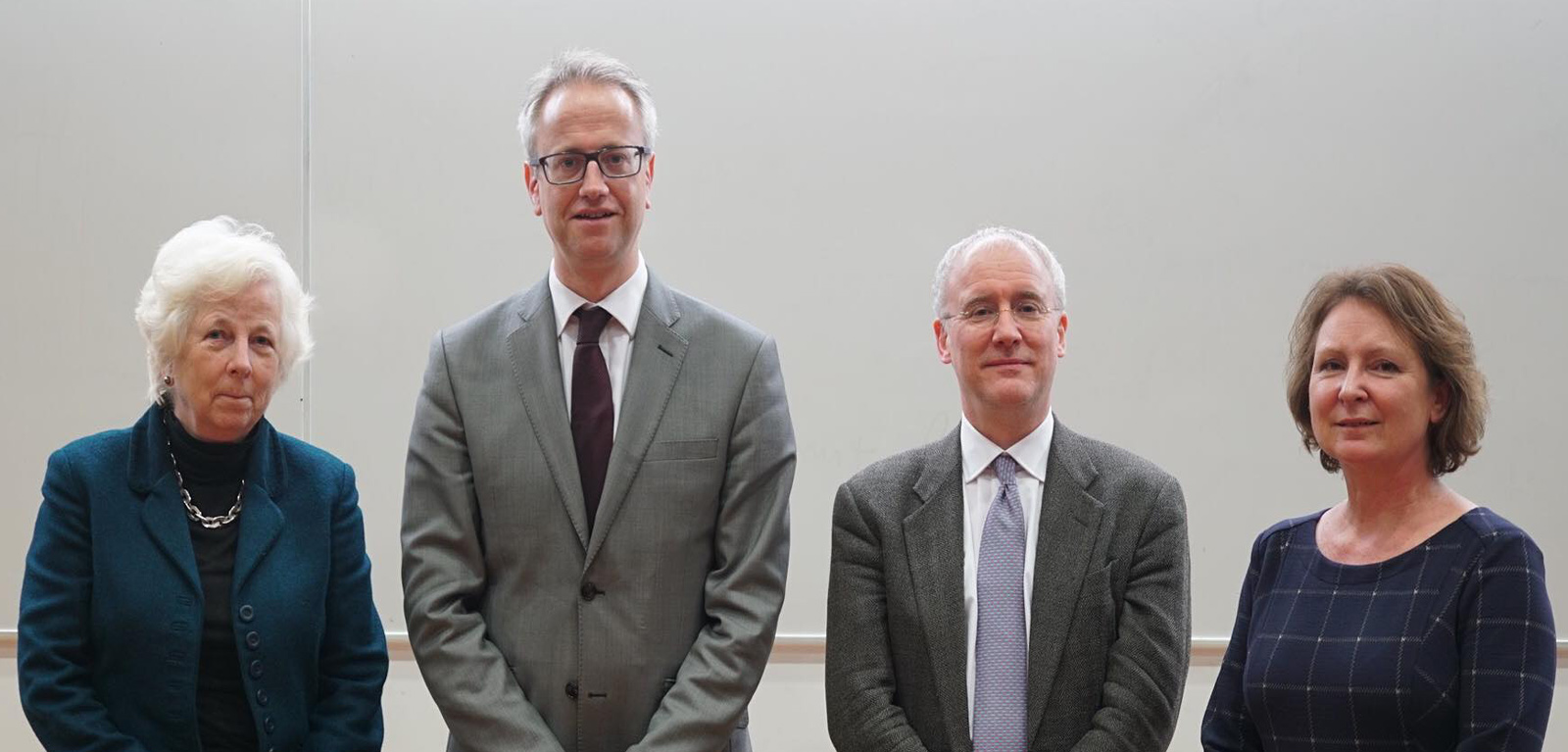 The lecture, entitled: 'Treaty Consciousness: A History of Rise and Fall and Rise Again?', was hosted by the School of History, Anthropology, Philosophy and Politics and took place on Thursday, 29 November at the University.
Professor Armitage is the Lloyd C. Blankfein Professor of History and former Chair of the Department of History at Harvard University, where he teaches intellectual history and international history. He is also the author of a number of highly influential publications, including Civil Wars: A History in Ideas (2017) and was recently appointed Honorary Professor in History at Queen's.
In the lecture, he addressed the rise and fall and rise again of treaty consciousness in global context from the early modern period to the present, in order to shed light on contemporary transformations in the international order, Brexit among them.
Professor Richard English, Pro-Vice-Chancellor for Internationalization and Engagement, commented: "Professor Armitage is one of the world's most distinguished historians. His involvement with Queen's University embodies exactly the kind of world-class research and educational work that is now emerging from the University's USA Strategy. A wonderful opportunity for students and staff at Queen's."
The lecture is an annual event in memory of Professor Frank Wright who was Lecturer in Politics at Queen's from 1973-93.
During his visit to the University, Professor Armitage also participated in a symposium on civil wars and delivered a workshop for doctoral students and early career researchers.