Malaysian student graduates with a First
Rhea Lee Shia Goh, from Malaysia, will graduate from Queen's University Belfast today (Thursday 27 June) with a BSc First Class Honours in Psychology.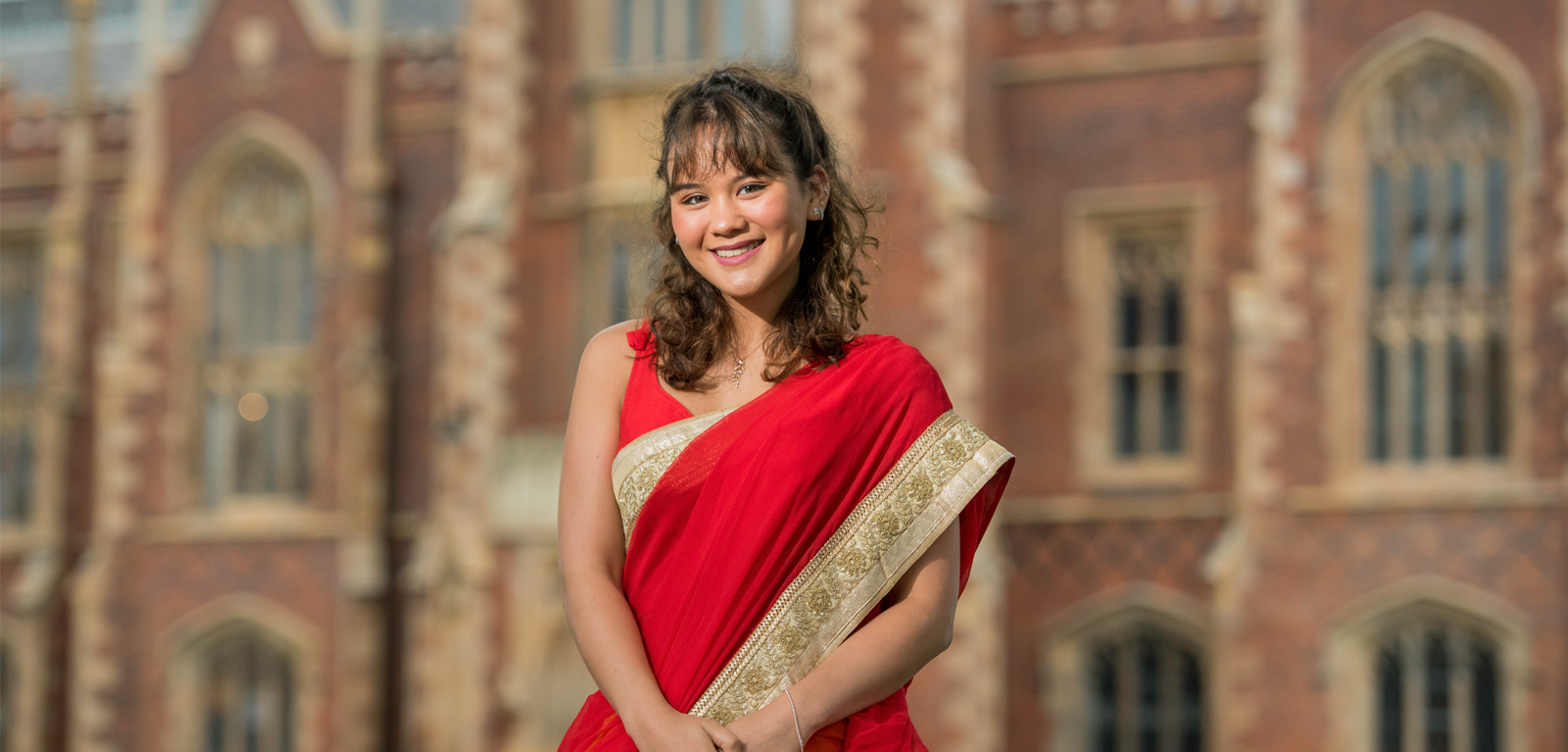 Rhea came to study Psychology at Queen's in 2016 after being awarded the Vice Chancellor's International Attainment Scholarship, which covered her fees for all three years of study.
This scholarship is awarded annually to exceptionally talented international students coming to Queen's.
During her time at Queen's, 21-year-old Rhea has been immersed in extra-curricular activities.
Rhea became an International Ambassador, which gave her the opportunity to represent Queen's at events within Northern Ireland, and also internationally, visiting Norway and Malaysia to talk about her positive experiences at Queen's and encouraging other students to come to the University.
She was also a student guide with the Queen's Widening Participation Unit, and in her final year she was appointed as the first ever International Buddy Scheme Intern at the Students' Union (SU).
Speaking about her experience as the Buddy Scheme Intern, Rhea said: "I worked with the Student Officer in Equality & Diversity in the SU to push the Buddy Scheme programme further. The Buddy Scheme is a programme organised by the Students' Union that matches new international students with existing international students or local students, in an attempt to create a group of friends, as well as a friendly point of contact.

"We worked to create more opportunities for international students to assimilate seamlessly into Belfast, and for local students to interact comfortably with our growing international student population.

"I've also piloted our Buddy+ programme, an extension of the Buddy Scheme, which I'm so excited to see grow over the next few years.

"For my work with the Buddy Scheme, I was shortlisted for USI's International Student of the Year, and attending the awards ceremony was an amazing experience as well."
Rhea has also been heavily involved with local charity, Ten Foundations, an organisation that supports vulnerable women, children and families in the Philippines. She became involved with Ten Foundations after meeting the charity's founder at a Volunteer SU event in her first year.
Rhea promoted the organisation's work, and helped to make Ten Foundations the Queen's RAG International Charity Partner for 2018/19. 15 students are currently in the Philippines doing charity work and having life-changing experiences.
Speaking about her experience at Queen's, Rhea said: "I feel so lucky to have been able to come to Queen's. I've received an amazing education and I've had so many experiences that have shaped who I am."

"Following graduation, I am very much looking forward to moving to Amsterdam to study a Research Master's in Communication Science at the University of Amsterdam, but leaving Belfast, my home for the past three years, is going to be incredibly difficult."
Media
Media enquiries to Communications Office comms.office@qub.ac.uk or +44 28 9097 5292