Peter transforms this life and celebrates graduating with a First Class Honours from Queen's
Peter Farrelly, aged 31, from West Belfast will celebrate graduating today (Thursday 30 July) with a First Class Honours degree BA (Hons) in History and Sociology from the School of History, Anthropology, Philosophy and Politics at Queen's.
As a child, Peter was bullied at school because of his weight and dropped out at a young age with no qualifications. In April 2015, Peter weighted 23 stone and decided to make a change embarking on a wellness journey.
He said: "On 1st of May 2015 I began a journey that changed my life. Within 10 months I lost nearly 13 stone (178lbs) and changed physically and mentally.

"I decided I wanted to return to education and in January 2016 I started to self-study five GCSE's as an independent student. In September 2016 my confidence had grown so that much and I attend started attending Belfast Met to undertake three A-levels within one year. I achieved top grades and gained my place to study at Queen's, which I then started in September 2017."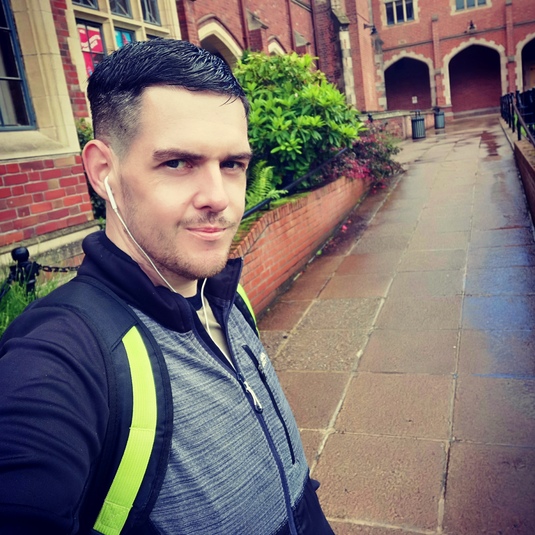 Speaking about his experience at university, Peter commented: "Queen's was fantastically supportive to me. They made it easy for me to settle in despite being a mature student with little confidence. All of my lecturers and tutors were always willing to offer me kind advice along the way that allowed me to improve and gave me the confidence to grades I was aiming for.
"The resources at Queen's are second to none. From the fantastic McClay library, to the learning and development team, to the fantastic staff in the Schools and to the other services offered such as careers advice, I could not have received better support. I thank everyone so much."
Peter will celebrate his graduation with his family at home. Reflecting on his incredible journey and looking to the future, Peter said: "Throughout the three years I have faced many challenges, such as a number of operations and caring for my sister who has a mental illness. But through dedication and working extremely hard I was able to achieve my goals.
"To be graduating feels surreal. Five years ago, I was home bound with zero confidence in myself. Now I have a First Class Honours degree and have accepted an offer to study a Master's in history at Queen's in September. I just cannot wait to get started! I hope to apply for a PhD at Queen's in the future and my dream is to maybe one day become an academic. I hope to offer people similar advice and support as to what I have received from the great staff at Queen's."
ENDS…
Media
For media enquiries, please contact the Communications Office, 028 9097 3091 comms.office@qub.ac.uk