Queen's University plays key role in consortium to deliver COVID-19 testing
Queen's University Belfast has joined forces with Ulster University and the Agri-Food and Biosciences Institute (AFBI) to significantly increase the Department of Health's capacity for diagnostic testing of the coronavirus.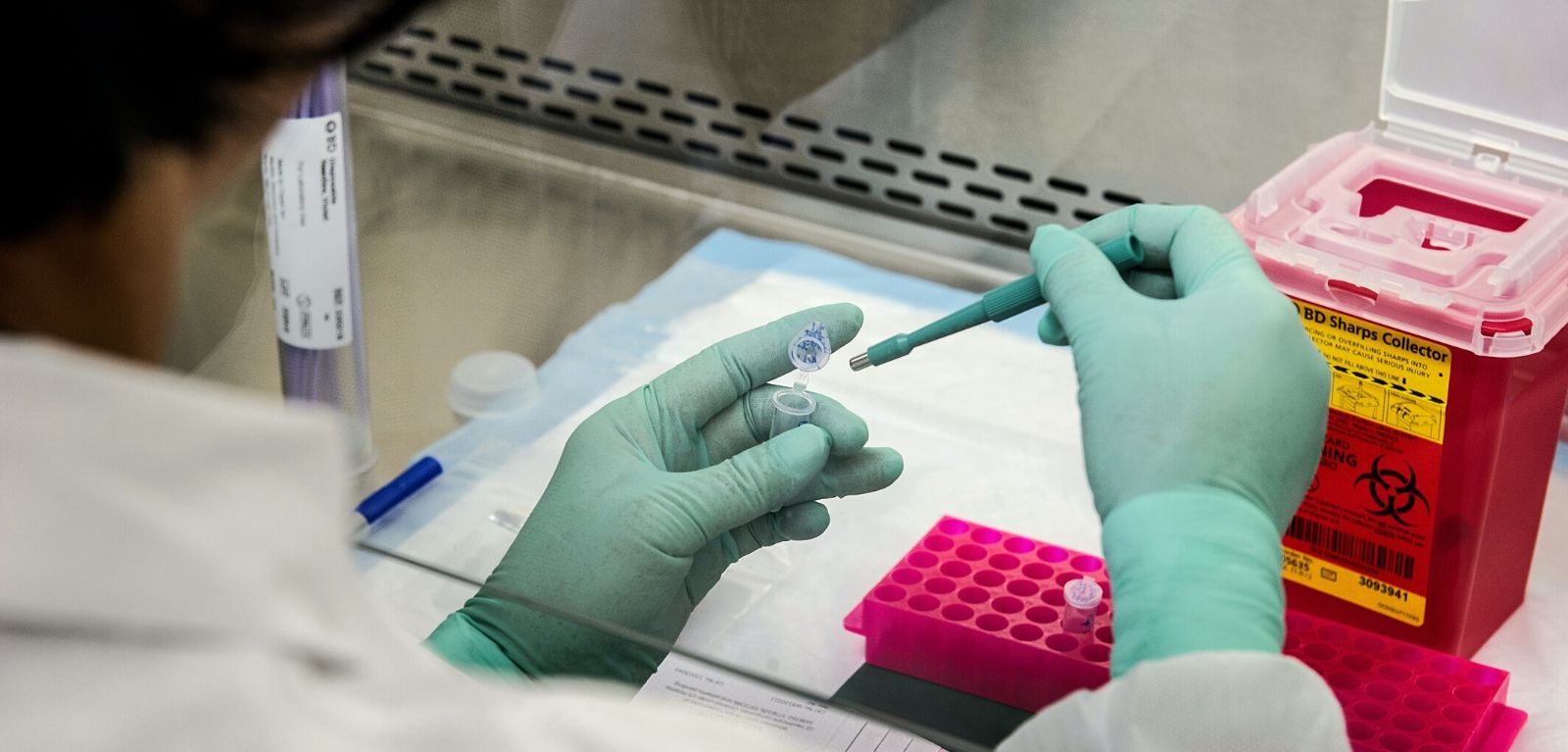 The consortium has recently been established for this specific purpose and is led by Professor Stuart Elborn, the Pro Vice-Chancellor for Medicine Health and Life Sciences at Queen's who said:
"It is crucial that we all work together to tackle this pandemic so are pleased to be leading this consortium with such valuable partners to support the Department of Health by increasing the capacity of diagnostic testing. The combined expertise of Queen's, Ulster University and AFBI will make a significant contribution."
Testing is due to begin at AFBI's laboratories in Stormont very shortly for an initial period of 12 weeks, closely supported by Queen's and their combined expertise and equipment is expected to make a significant impact on testing capacity. It is hoped that in due course, the centre will be capable of conducting up to 1,000 tests per day. Ulster University are working closely with the Western Trust to increase their testing capacity in the North West.
Health Minister Robin Swann said: "All those bodies who have stepped forward to assist with increasing our testing capacity will play a crucial part in enhancing our armoury as we fight against covid-19.
"I wish to take this opportunity to express my personal thanks to colleagues in AFBI, Queen's and Ulster Universities and I also pass on the thanks of my frontline staff and the community as a whole for their efforts."
Playing a leading role in this consortium is the latest example of Queen's playing its part in the fight against COVID-19 (coronavirus). More details on the range of initiatives underway at University are available here.
Media
Media inquiries to comms.officer@qub.ac.uk
For more information about Queen's work in response to the coronavirus, visit: https://www.qub.ac.uk/coronavirus/