Queen's researchers working to save famous Donegal shipwreck Bád Eddie
A team of researchers from Queen's University Belfast are lending their expertise to save the famous Donegal shipwreck, Bád Eddie.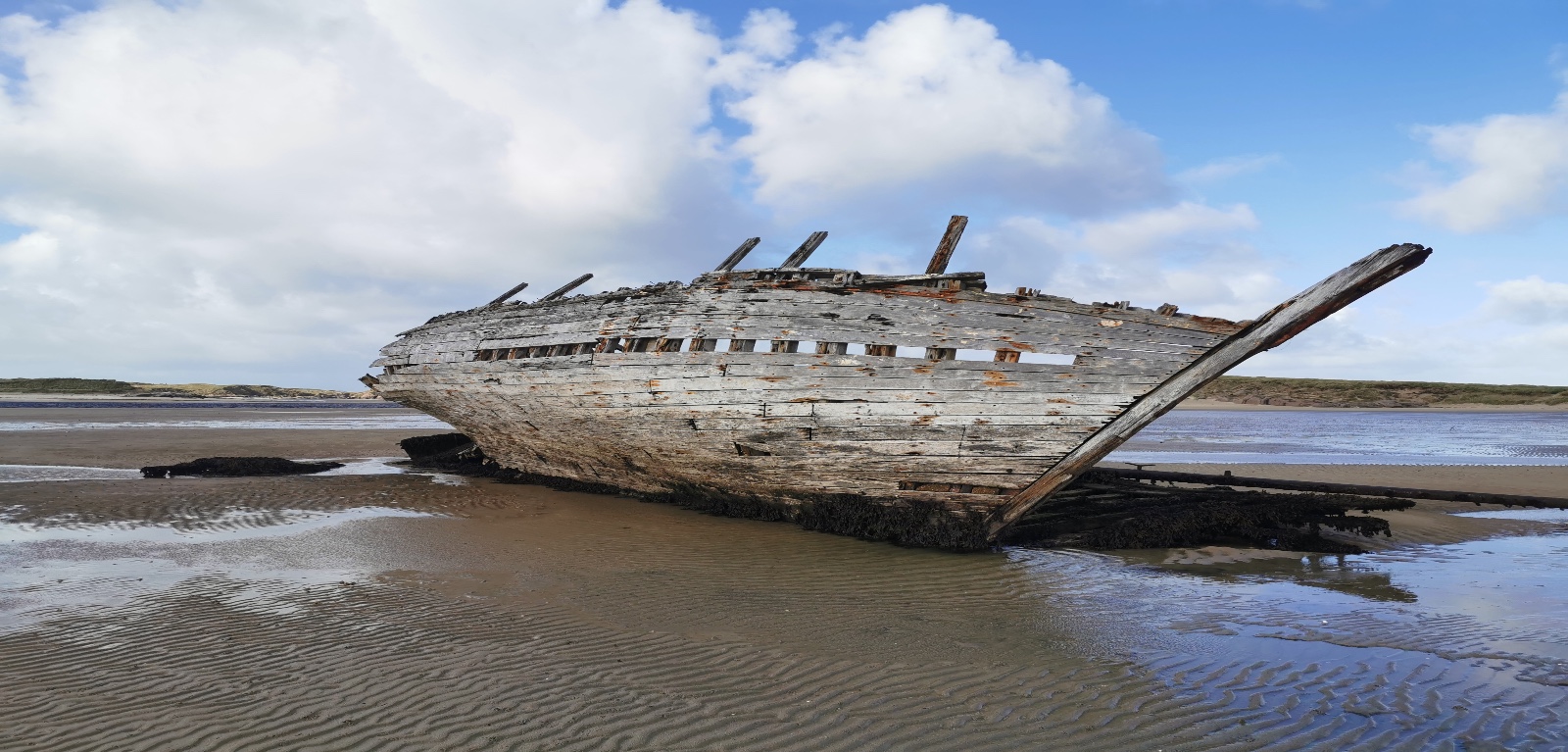 Colm Higgins, Head of the Northern Ireland Technology Centre at Queen's and Dr William Megarry, Senior Lecturer in Geographical Information Science and Archaeology at the School of Natural and Built Environme at Queen's, have been working with a local committee who came together to help preserve the wreckage in Gaoth Dobhair, Co Donegal.
Using 3D laser scanning technology, the team captured a 3D scan of the wreck and will use the data to determine how best to proceed with the preservation of the boat by capturing the exact dimensions of the structure. It is hoped that a stainless-steel casing can act as a protective barrier for the ship.
The boat came ashore for repairs in 1977 and has been stranded there ever since. It has been featured in Vogue magazine as well as the music video for In a Lifetime by Clannad and Bono.
Talking about the project, Colm said: "Queen's became involved as I used to holiday frequently in Bunbeg and was aware of Bád Eddie. I contacted the committee and offered to take a 3D scan before anymore erosion took place. The scan will be an important record of its current condition and can be used to monitor or protect it from future erosion. The project is a powerful example of how digital technologies can be used to record heritage at risk, especially in coastal regions like Donegal. There will be post processing of the data before we can then look at the potential possibilities of creating a metal replica using 3D printing techniques."
The technology the Queen's team used is Leica 3D Laser Scanning from Hexagon Manufacturing Intelligence. Paul O'Neil from Inspection Ireland joined the Queen's team, along with Andrew McMaster from Retec Solutions, an SME with expertise in metrology and reverse engineering. Andrew and Paul are both technology partners within the Northern Ireland Technology Centre at Queen's and they work together frequently on aerospace related activities.
The local committee is raising money for the project on a GoFundMe page.