REF results highlight research excellence at Queen's
Queen's University research has been rated joint 1st in the UK for Agriculture, Veterinary and Food Science and 4th in the UK for Health and Biomedical Sciences by the REF 2021. Law research has been ranked 8th in the UK.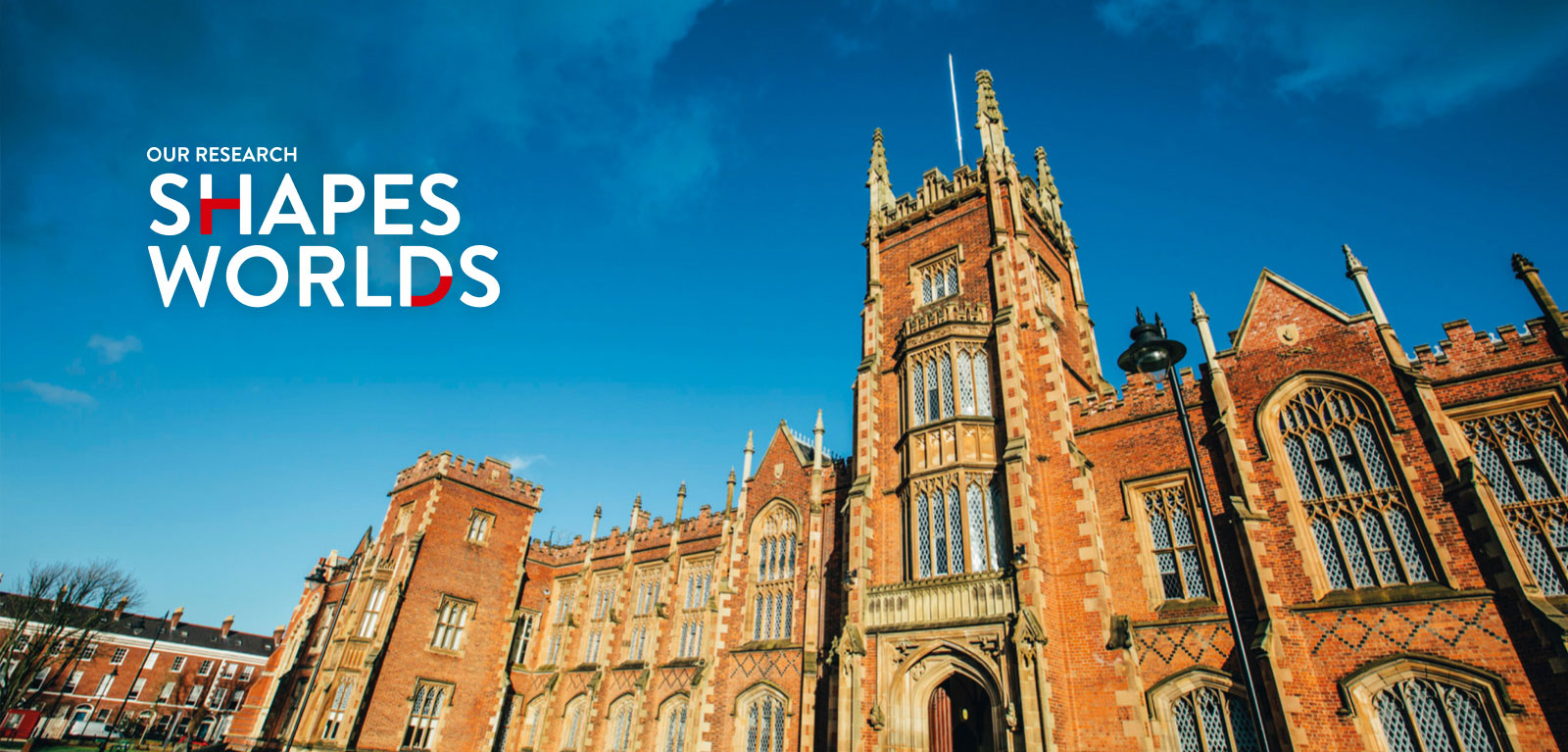 The Research Excellence Framework (REF) provides a robust and thorough assessment of the quality of universities' research in all disciplines, providing accountability for public investment in research and demonstrating the benefits of that investment. The assessment is carried out by panels of academics and international experts.
Speaking about the importance of research at the University, Vice-Chancellor Professor Ian Greer said: "We are delighted with our overall performance, particularly with our research being ranked 1st in the UK for Agriculture, Veterinary and Food Science, 4th for Health and Biomedical sciences and 8th for Law. Our depth and strength in Engineering is also clear, with 96% of our research rated as world-leading or internationally excellent.
These are outstanding achievements of which we should be extremely excited, not only for what they say about Queen's University but also for their current and future contribution to wider society in Northern Ireland and beyond.
Our research shapes worlds. From finding solutions to disadvantage on our doorstep to delivering an impact right across the world, the variety of research at Queen's continues to make a difference to lives and livelihoods. We are incredibly proud of the impact our research and support staff have in Northern Ireland and globally."
Professor Emma Flynn, Pro-Vice-Chancellor for Research and Enterprise at Queen's said: "REF 2021 has highlighted the depth of quality of Queen's research across the whole university, with many areas exceeding expectations.

We are pleased to have performed particularly strongly in relation to our research environment which has been assessed at over 99% world-leading or internationally excellent, endorsing our commitment to building a vibrant and inclusive research culture and developing early-career talent."
Professor Greer added: "The REF results validate our strategic investment in areas that align to regional, national and global research priorities, including those identified by the Department for the Economy and transformational investment in the Belfast Region City Deal.
We would also like to congratulate colleagues at Ulster University for their excellent performance in the REF. This again proves, not only that the universities in NI have largely complementary strengths, but also that by working together we hold in our hands the skills and expertise to drive forward societal and economic growth in Northern Ireland, making a positive difference to peoples' lives and livelihoods.
Our work also continues to impact globally, we are steadfast in our commitment to supporting the potential of research to change peoples' lives across the world. We aim to be a beacon for Northern Ireland in our approach to global challenges through our commitments as part of our institutional Strategy 2030.
This includes our response to the climate crisis, the need to promote sustainable food production, improving health outcomes, and our efforts to support peace, justice and security globally.
These are exciting times for Queen's and we are delighted that REF 2021 has recognised the research excellence and vitality we continue to build."
Click here for more information on how Queen's shapes worlds through research.
Click here for more information on the REF 2021 results.
Media
For media enquiries, please contact comms.office@qub.ac.uk