Energy Minister welcomed to Queen's University Marine Lab
Staff at Queen's University have welcomed the Minister for Energy and Climate, Graham Stuart MP, to its world class Marine Lab in Portaferry.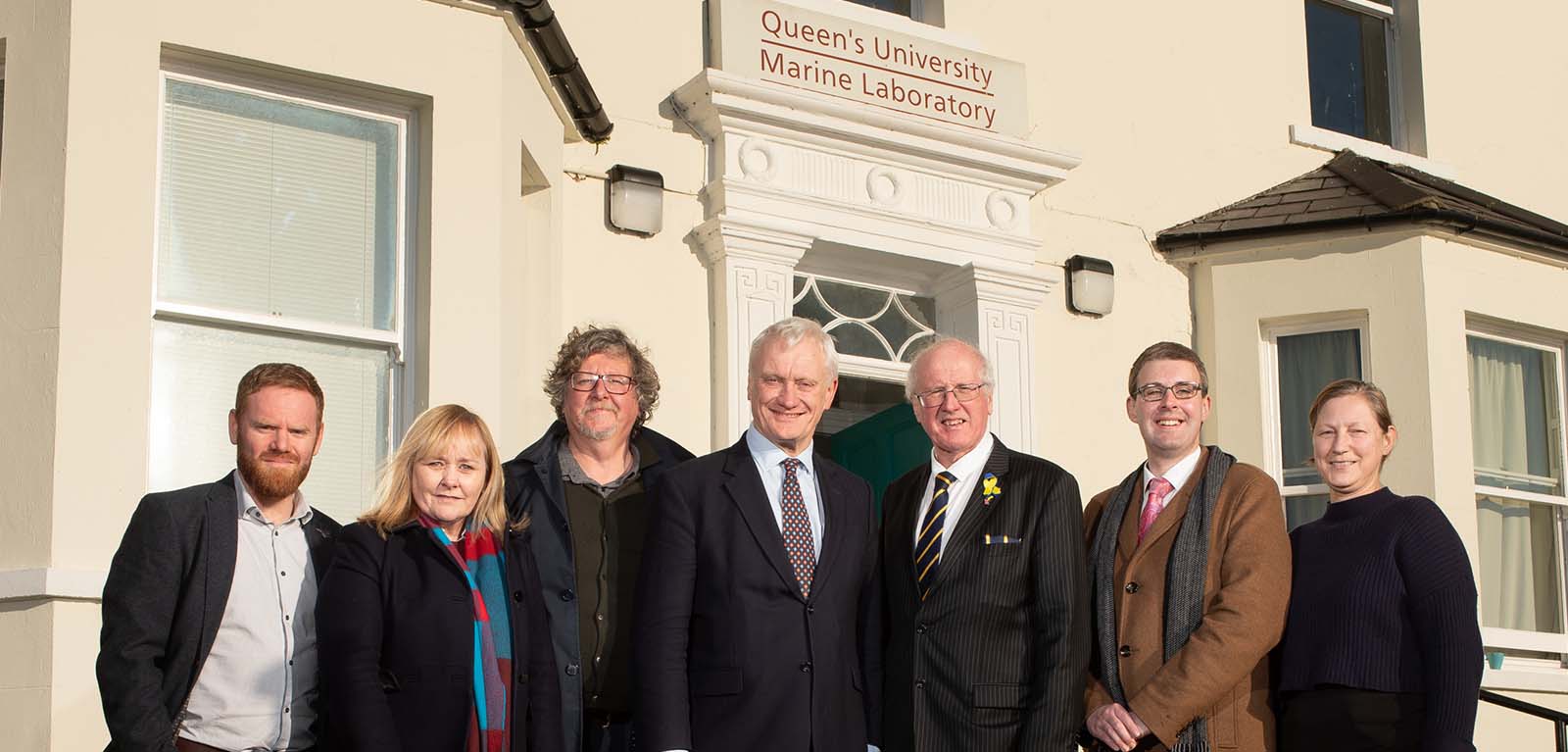 The Minister visited the Queen's University Marine Lab (QML) and saw first-hand how researchers in the School of Natural and Built Environment are supporting the offshore renewable energy industry to achieve its maximum potential.
During the meeting, which was facilitated by Jim Shannon MP, the Minister also heard how the University's research has a direct impact in contributing to the Northern Ireland's / GB's net-zero agenda and green revolution.
Speaking about the visit, Dean of Internationalisation and Reputation, Professor David Rooney, said: "We are extremely proud that the Queen's University Marine Lab is leading the way as a research hub for marine science and engineering.

"The Strangford Narrows provide a unique resource as a tidal stream development site and for many years our dedicated and talented researchers at the Marine Lab have been using this to their advantage. On a daily basis they carry out cutting-edge research, facilitate lab and field scale testing and deliver measurement campaigns for the development of renewable technologies."
He added: "We are delighted to be able to showcase this research today during Minister Stuart's visit. Through our research, we are committed to making a positive impact for society by working on sustainable resources that will help on the journey to Net Zero."
Lecturer of Marine Energy in Civil Engineering, Dr Carwyn Frost, hosted the visit. He said: "It is fantastic to be engage with Minister Stuart on the significant contribution the marine renewable industry can make both for GB and NI, and to highlight how our research is removing barriers to commercialisation for the tidal stream sector and achieving our goals in decarbonisation."
Media
For media inquiries, please contact emma.gallagher@qub.ac.uk