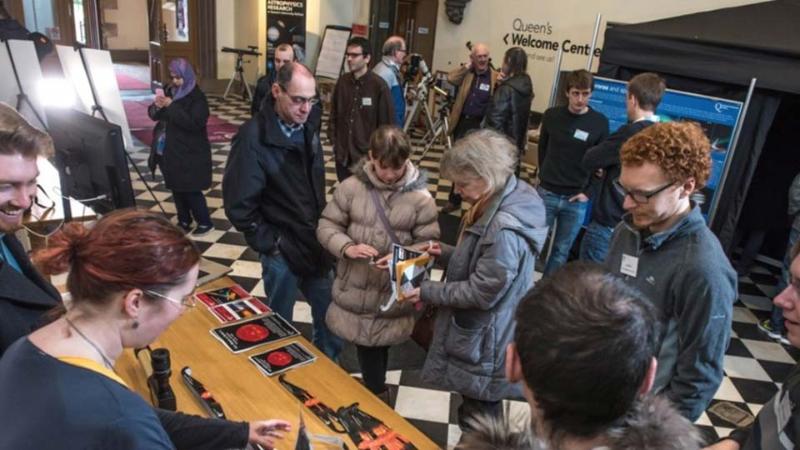 Lanyon Building, Queen's University Belfast, University Road, Belfast BT7 1NN
---
Join the Astrophysics Research Centre at Queen's University Belfast for space-related fun for all ages, including hands-on activities, a demonstration of how the Northern Lights are formed, and short talks about the latest discoveries made by Queen's astronomers. Younger scientists can colour their very own exoplanet and test their theories with the playdough Solar System.
Weather permitting, there will be a selection of small solar telescopes outside, enabling visitors to safely view the surface of the Sun.
No booking required!
Department

Astrophysics Research Centre