Queen's named a family friendly employer
Queen's has been named the most family friendly employer in the Education Sector at this year's Employers for Childcare Awards.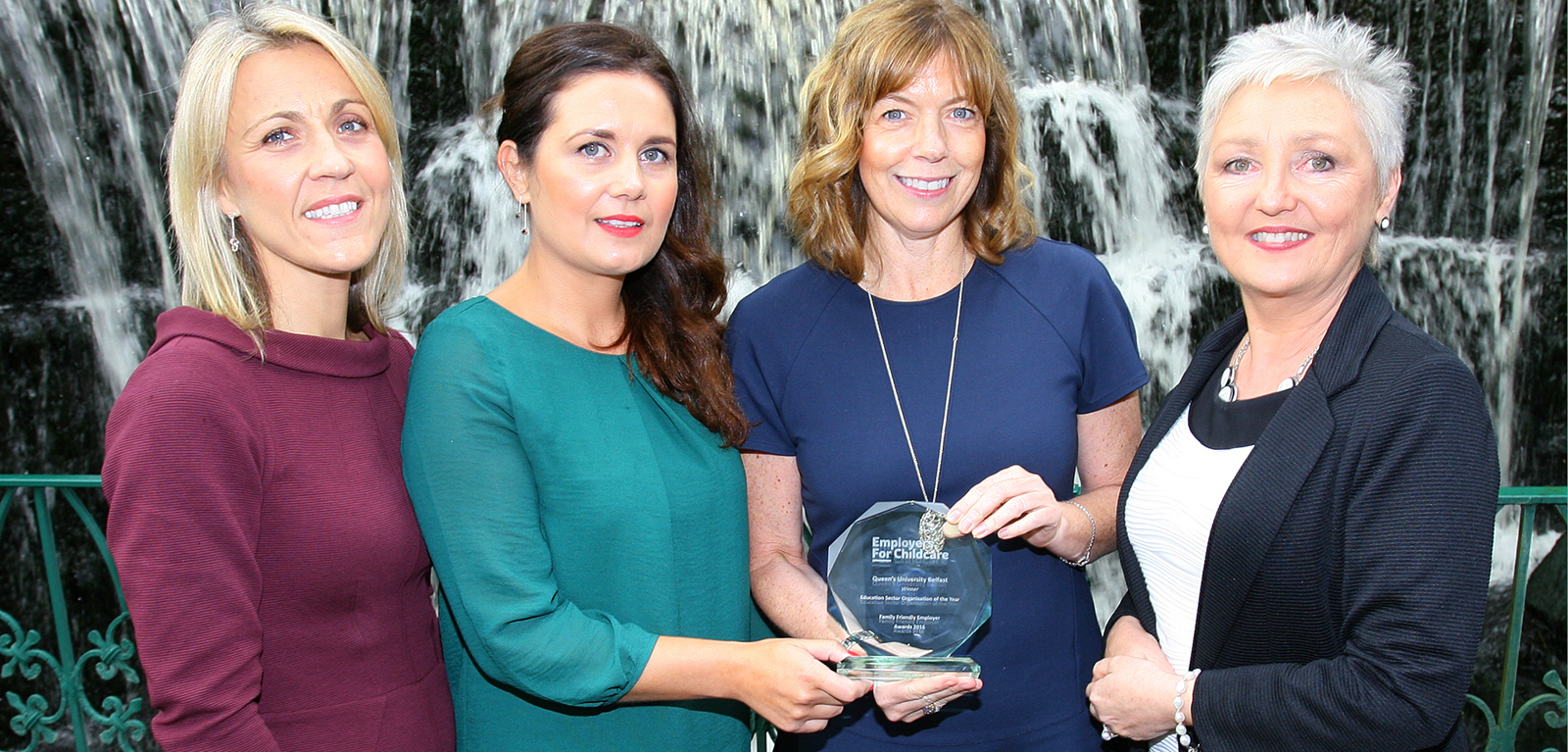 It follows last year's success when the University won the "Family Friendly Employer" award.
Marie Marin, CEO of Employers For Childcare, said: "We are delighted by Queen's University Belfast's achievement. The judges faced a tough challenge as this year the field was tighter than ever. This in itself illustrates the degree to which employers are now committing to the highest possible standards and conditions of employment for staff with caring responsibilities, allowing them to strike a realistic and sustainable work-life balance."
Northern Ireland's Family Friendly Employers' Awards have revealed an ever growing number of firms and organisations who have faced the diversity and equality challenges in the work place head on by providing their employees with the best possible work life balances. In its sixth year, the Awards show the commitment being made by a broad range of small enterprises, public sector organisations and larger private sector companies to accommodate its employees.
Visit the Staff Wellbeing website for full details on the Family Friendly and Work Life Balance initiatives including; Flexible Work Policy, Maternity, Adoptive, Paternity and Parental Leave Policies, Child Care Crèches, Childcare Voucher Scheme, Bereavement and Dependent Leave, and Career Break Scheme.