Queen's hosts Human Rights Futures Conference
Queen's University recently hosted 'Human Rights Futures: The Agenda for the next 50 years', to mark the 50th anniversary of the civil rights movement in Northern Ireland.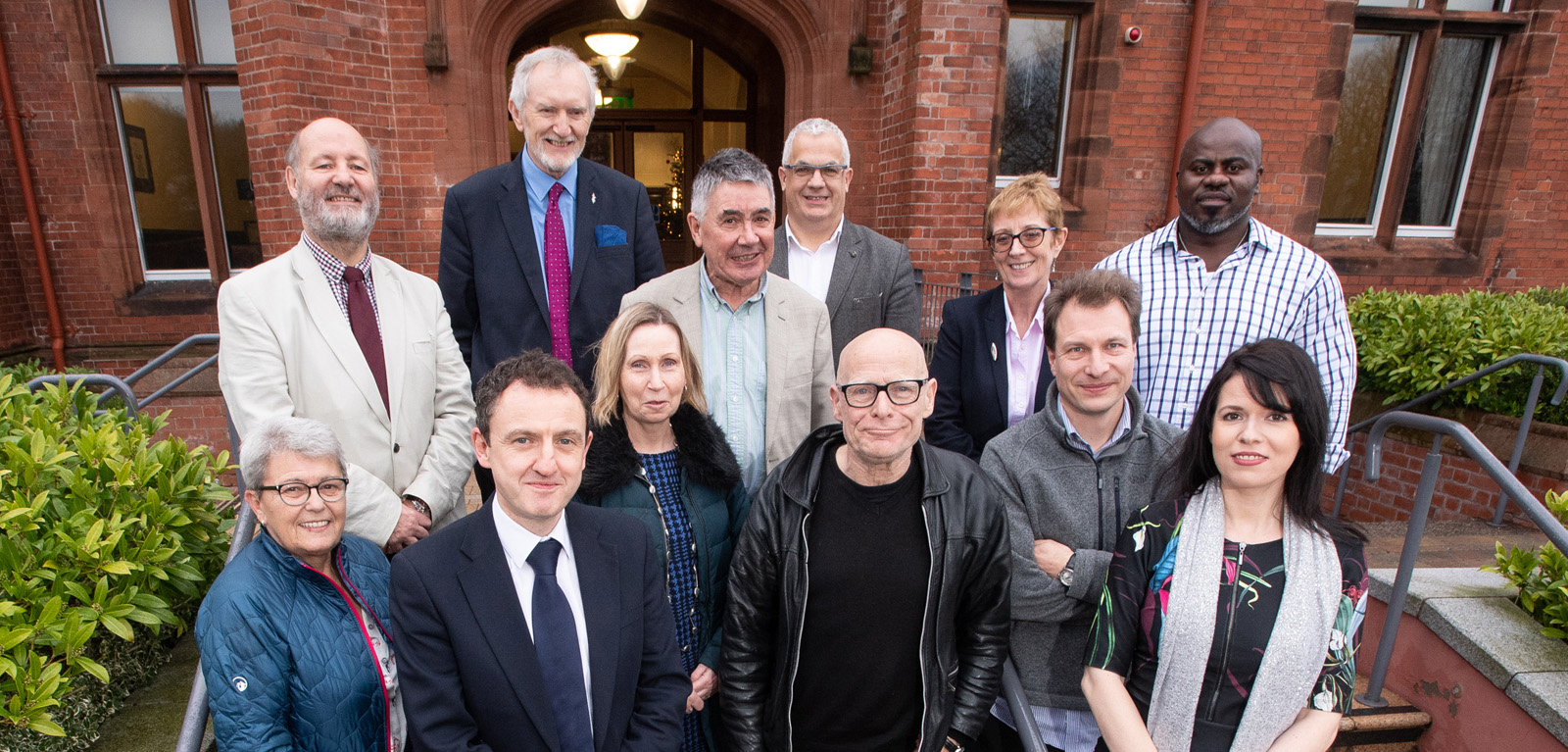 Organised by The Senator George J. Mitchell Institute for Global Peace, Security and Justice
and the Civil Rights Commemoration Committee, the conference included keynotes by civil rights activist, writer, solicitor and founding member of People's Democracy, Michael Farrell, and Professor of Human Rights Law at the London School of Economics, Professor Conor Gearty.
There were also panel discussions with participants involved in the civil rights movement in 1968 about the future of human rights in Northern Ireland and contributions from human rights activists about the current situation in Northern Ireland.
Pictured from left, front row, are: Eileen Weir; Professor Colin Harvey, Queen's; Linda Ervine; Eamonn McCann; Daniel Holder, Committee on the Administration of Justice; and Grainne Teggart, Amnesty International.
Pictured from left, back row, are: Professor John Brewer, Queen's; Michael Farrell; Professor Paul Arthur, Ulster University; Cllr Tim Attwood, SDLP; Paddy Kelly, Children's Law Centre; and Justin Kouame, NICRAS.